Theatre review: A Midsummer Night's Dream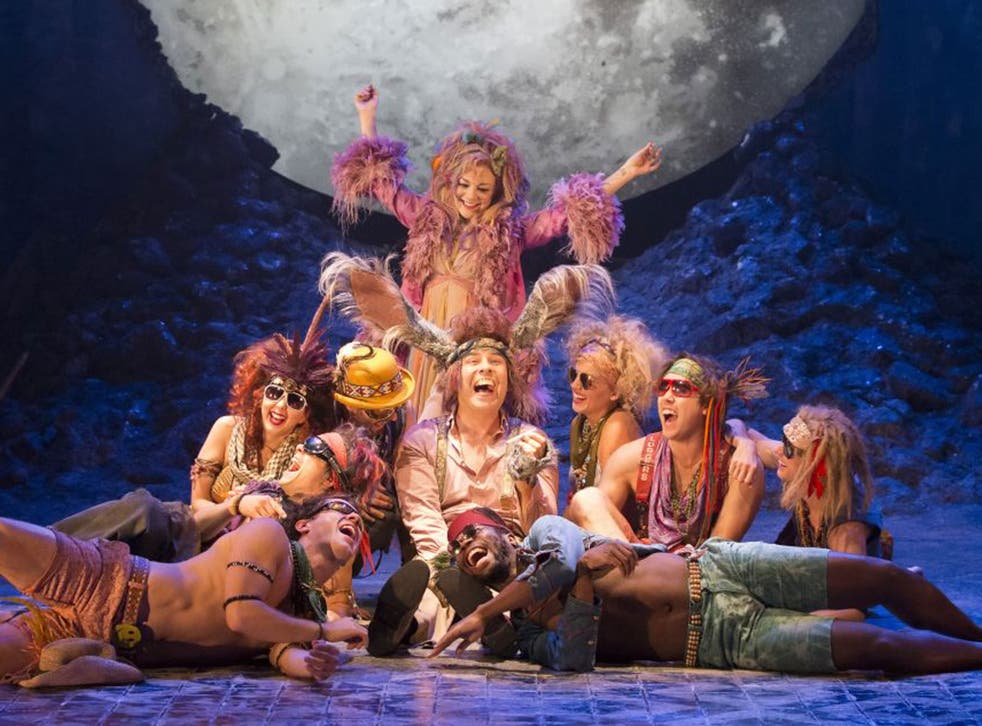 We say: Michael Grandage sets Shakespeare's magical comedy in the 1960s, with Sheridan Smith as fairy queen Titania and David Walliams as her donkey-headed lover, Bottom.
The Independent says: "Looking like a slightly sanitised group audition for Hair, the sprites [create] a hedonistic, drug-fuelled counter-culture with their festival-of-love-style tribal dancing … Sheridan Smith's excellent Titania is a Sixties wild child, evincing a splendidly fiery spirit … David Walliams stays well within the borders of Little Britain, playing the stage-struck weaver as a precious, sibilantly camp am-dram nut … The quartet of young lovers are extremely winning (especially Katherine Kingsley's leggy, frantically frustrated Helena) and their rowdy slapstick scrapping soon reduces them to their dazzlingly white undies. But for all the fetching bare flesh and toned torsos on display, there's something curiously antiseptic about these libidinous larks … [the show] is, in the final analysis, a bit too tame."
They say: Evening Standard: "While the play's dreamy quality is well realised, there's not much sense of its darkness, and even in its sexier moments there is an air of efficiency rather than passion. This is a spirited and populist account of a perennial favourite, but it lacks magic.
Mirror: "While the Bard can often seem dusty and dry, this is steamy, fun and will hopefully draw in audiences who wouldn't normally consider theatre like this. That is largely down to the influence of Walliams who steals the show."
Arts Desk: "The overall effect of this high-speed production … is of a verbal gunfight among amateurs. Comic targets are often missed."
You say: @chriswchan1: "Marvellous - fresh and oh so incredibly sexy. Mmmmmm - I like it."
@MaggiMartin_1: "Maybe, near the ceiling, we missed subtleties of Grandage A Midsummer Night's Dream? Oberon: evil drugs dealer using rohypnol to spike Titania"
The details: to 16 November; michaelgrandagecompany.com.
Join our new commenting forum
Join thought-provoking conversations, follow other Independent readers and see their replies