Theatre review: The Winslow Boy, Old Vic, London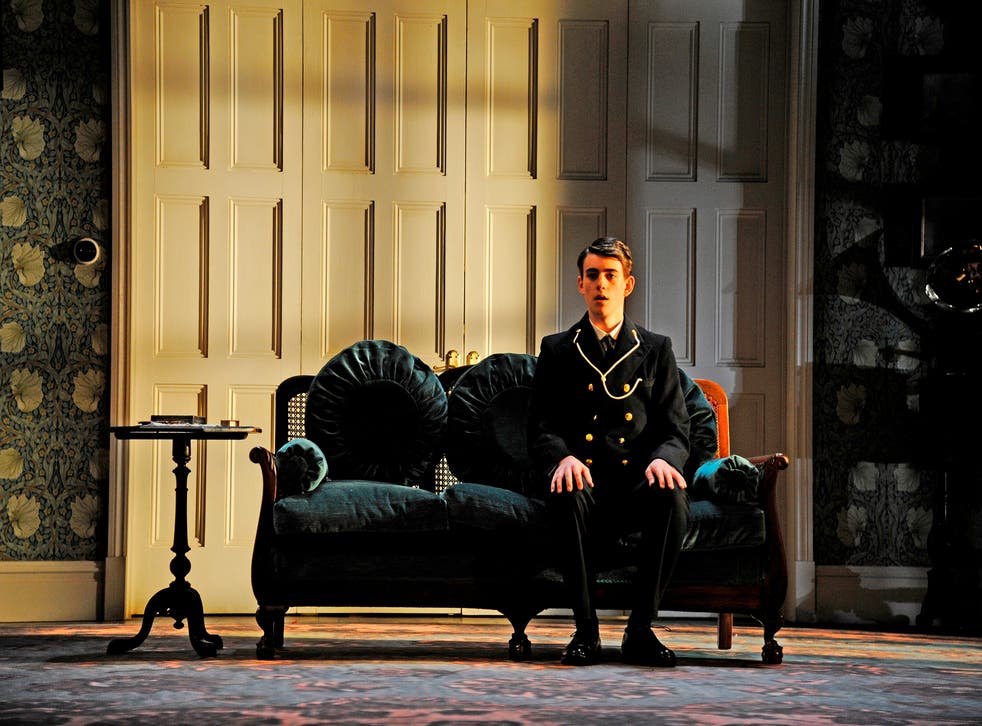 2011, his centenary year, was the annus mirabilis of Terence Rattigan's posthumous reputation, with a spate of excellent revivals and new plays, too, inspired by forgotten aspects of his career, such Nicholas Wright's fascinating Rattigan's Nijinsky.
His vindication as a playwright of acute emotional intelligence, elegant wit, and an extraordinary gift for expressive construction continues apace now with Lindsay Posner's consummately well-acted (if too evenly and deliberately paced) production of The Winslow Boy at the Old Vic.
This is famously about a father's fight to clear the name of his fourteen year old son, who has been expelled as a cadet from the Royal Naval College for allegedly stealing a five-shilling postal order. Blocked from bringing a case against the college to court, their only recourse for redress is to appeal for a Petition of Right whereby the King, as an act of grace, can authorise a trial on the principle of "Let it Right Be Done" and a magnified page of this charter forms, as it were, the scenic frontispiece of this staging.
With studied thematic good-husbandry, the trials proper happen offstage. In the wings, so to speak, the play measures the human price (and the financial cost) to the family of the protracted, principled battle against entrenched Establishment injustice.
In his poem "Easter 1916", Yeats wrote that "Too long a sacrifice/Can make a stone of the heart". But one of the merits of Henry Goodman's magnificent performance is the exquisitely shaded way it registers (often in the troubled quality of its silences) the father's anguished awareness of the crusade's casualities – the end to his cheerfully wastrel elder son's Oxford career etc. And the play is all the more powerful for its comic aspects. Deborah Findlay is on glorious form as the Mother who, though broken-hearted, makes the best of things by really rather enjoying the fashion-opportunities the case affords.
Peter Sullivan radiates just the right kind of testy, negligent charisma as Sir Robert Morton, the supercilious, chilly star barrister and opposition MP who takes on this ostensibly small-beer case. He's a man who has an offhand, wryly askance relationship to his own idealism, as though to be caught out being a hero would be somehow infra dig. And Naomi Frederick is excellently vehement and staunch as the Suffragette who starts off hating him for his anti-feminist views and then enters into a faintly Beatrice/Benedick nettled attraction of the like-minded with him. A quietly thrilling evening.
To 25 May; 0844 871 7628
Join our new commenting forum
Join thought-provoking conversations, follow other Independent readers and see their replies