Unreachable, Royal Court, theatre review: 'Matt Smith brings a low-key, brooding intensity'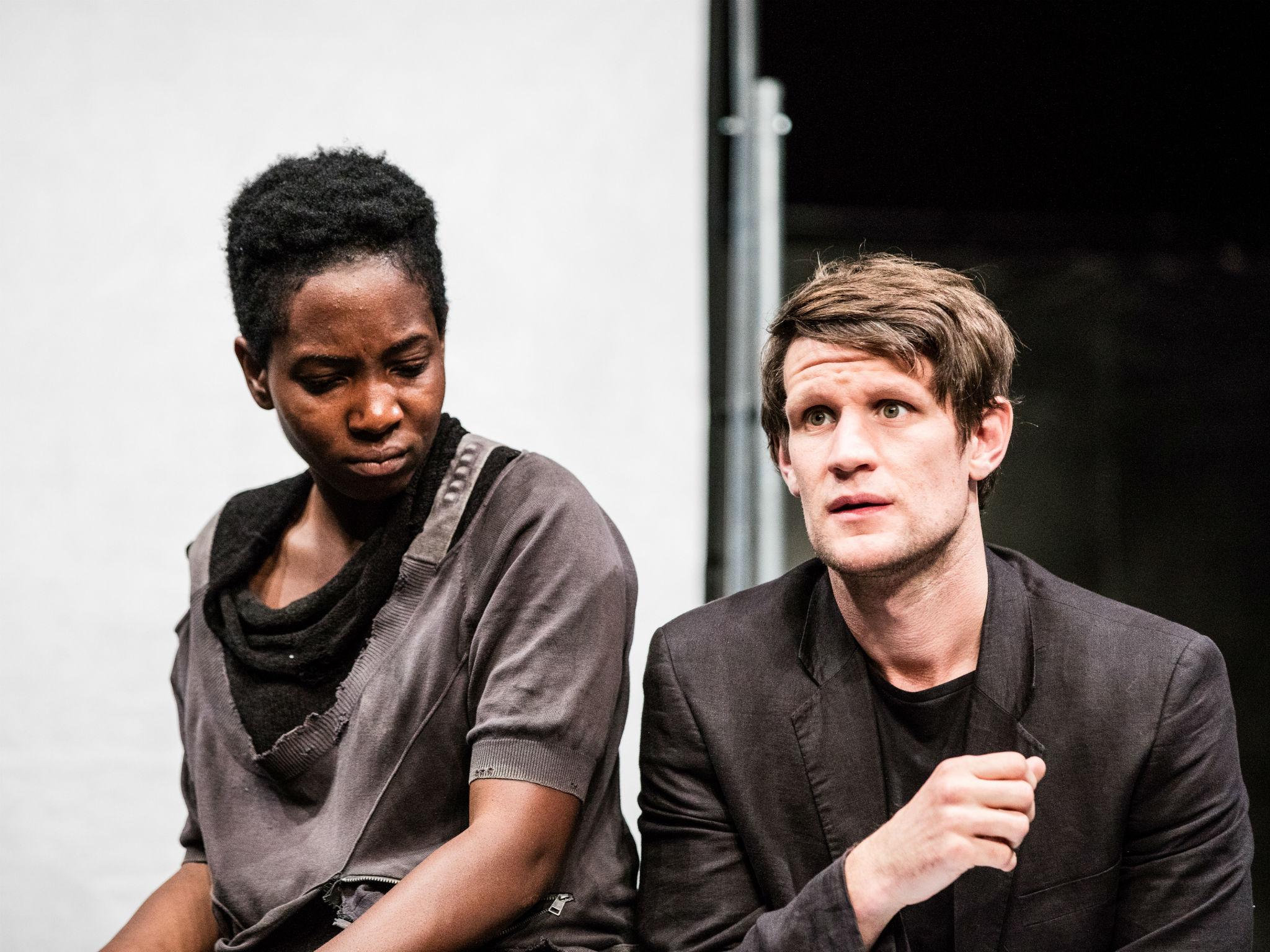 If you're drawn to the dark and taboo-breaking side of Anthony Neilson's imagination, as exemplified by plays such as The Censor and Relocated, then the chances are that you'll feel disappointed by Unreachable. As is his habit, the dramatist has devised the piece during the rehearsal process with input from the cast, but what they've produced comes across as strangely conventional and cut off from the momentous happenings in the outside world.
In his first stage venture since American Psycho, Matt Smith brings a low-key, brooding (slightly colourless) intensity to the egomania of Maxim, the brilliant but tormented young movie director. "The problem with perfectionism is that it can so easily tip into tyranny". That's putting it mildly, you come to reckon. Having won the Palme d'Or at Cannes, Maxim is now on an obsessive quest for the right kind of light for Child of Ashes, his post-apocalyptic epic that has been 10 years in the planning. It's an ironic coincidence that one of the likely models for this figure – Michael Cimino, who became a byword for ruinous creative hubris with Heaven's Gate – should have died just before play went into previews.
Insisting mid-way that they ditch digital in favour of film, Maxim makes outrageous demands of his devoted producer Anastasia (Amanda Drew) and Carl (Richard Pyros), his director of photography who nurses ambitions of replacing him. This pair are having a secret affair but even during one of their calming quickies the talk is all of Maxim. In the interests of capturing the indefinable, unattainable aura, Maxim has to adopt the bizarre strategy of prolonging the project by taking decisions that will in effect undermine it for a while. Part of the joke in this broad movie-biz comedy is the disjunction between the director's lofty musings and the low slapstick to which his attempts at sabotage reduce things.
Jonjo O'Neill delivers a joyously over-the-top performance as the violently unhinged actor Ivan (nicknamed "the Brute") who fumes around the stage with an insult-spewing demented swagger that makes Klaus Kinski, the character's obvious inspiration, look like Jimmy Stewart. But Maxim's wrecking plan backfires when Ivan falls in love with the movie's deaf, watchful money-woman (attractively played by the deaf actress Genevieve Barr) and turns into a compliant pussy-cat.
The deranged version of Ivan had always liked to present himself as a martyr to his own compassionate impulses – reporting that once "after accidentally killing a penguin", he sat on its eggs for two days until hauled off by the zoo-keepers. The question of honesty about what one really feels is tackled less farcically by the leading actress Natasha (excellent Tamara Lawrance) who has the knack of summoning up deep emotion at will and who exasperates the unknowingly solipsistic Maxim by refusing to agree that it must derive from genuine personal pain.
The play, though, trades too much in well-worn types and despite the bare-bones production (with set by Chloe Lamford) never achieves that self-reflexivity about its own processes that Neilson managed to establish in, say, Narrative. It's funny; it's unbalanced by the egregious Ivan; it has yet to come together; and it feels oddly inconsequential.
To 6 August; 0207 565 5000
Join our commenting forum
Join thought-provoking conversations, follow other Independent readers and see their replies