Sampled, Sadler's Wells, London, review: A pick'n'mix selection of dance
Sadler's Wells' introduction to dance includes Birmingham Royal Ballet performing Alexander Whitley's new work 'Kin.', hip hop dance form of French b-boy crew Yeah Yellow, as well as the former Royal Ballet dancer Zenaida Yanowsky performing Fokine's 'The Dying Swan'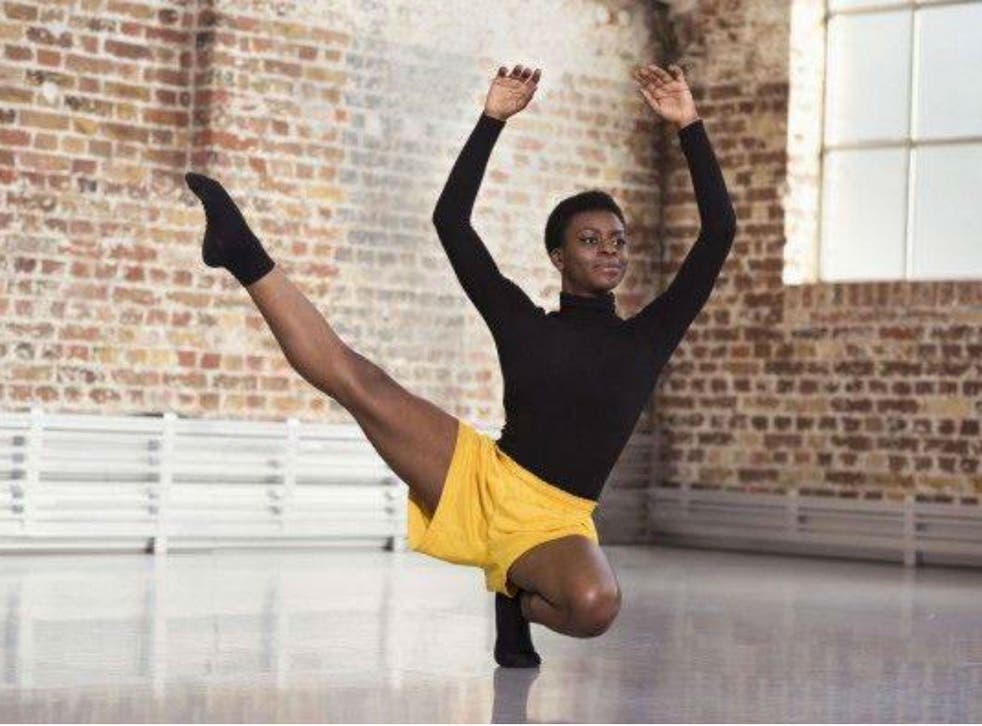 There's a bright energy about Sampled, in which London dance venue Sadler's Wells offers a pick'n'mix selection of dance, a taster menu at low prices. There are events all over the theatre, proms tickets inside the auditorium, dressing-up opportunities and virtual reality headsets dotted around the building.
The main stage show has a gala format, with numbers in styles from flamenco to hip hop. It's tempting to call these bite-sized samples, but the show kicked off with a substantial half-hour work from Nederlands Dans Theater 2. It's a smart choice: the young, keen dancers of this company powered through the stark poses and high-speed twitches of Marco Goecke's Wir sage nuns Dunkles, offering both atmosphere and a display of technique.
Nafisah Baba, winner of the BBC Young Dancer competition, moved with velvety force in the solo Inescapable. Jodelle Douglas and Harry Barnes, her fellow finalists, rippled through a hip hop duet.
Birmingham Royal Ballet's Jenna Roberts and Mathias Dingman were sleek in a duet from Alexander Whitley's Kin.. There was another chance to see Whitley's work in Celestial Bodies, a new virtual reality version of his 8 Minutes, where the viewer can switch between 3D filmed dancers and ethereal digital creations performing the same steps.
There was some poor pacing on opening night, with delays between numbers. The main stage works are all introduced on film, with clips and interviews setting up the performances. Flamenco star Jesús Carmona brooded over-artfully in monochrome on screen, but in person showed taut, disciplined dancing, with speedy footwork and bold command of the stage.
Carmona is one of several performers also appearing at the Sampled event at The Lowry, Salford, alongside Baba and the Birmingham-based company Humanhood, whose Zero featured a fluid contemporary duet performed by Rudi Cole and Júlia Robert Parés.
Former Royal Ballet principal Zenaida Yanowsky gave a performance of The Dying Swan that made an overfamiliar gala number feel fresh-minted. A tall dancer, she moves on a grand scale. Facing her end, she looks both fated and serene, movement rippling and fading through her long limbs.
Candoco, the integrated company of disabled and non-disabled dancers, performed a fine duet from Dedicated to… Choreographed by Caroline Bowditch, it shows the interaction between Welly O'Brien, who has one leg, and Victoria Fox. It's full of give and take and shifting moods, the two women following their own paths or engaging with each other, deft and thoughtful. French hip hop company Yeah Yellow made an upbeat finale, with buoyant, acrobatic dancing.
Join our new commenting forum
Join thought-provoking conversations, follow other Independent readers and see their replies