The Secondary Victim, Park 90, London, review: Sexual assault drama fails to make the most of such a potent subject matter
When a therapist is accused by a former client of sexual misconduct, her career, her marriage, and her sanity are all brought into question.
Joe Vesey-Byrne
Thursday 16 November 2017 19:38 Comments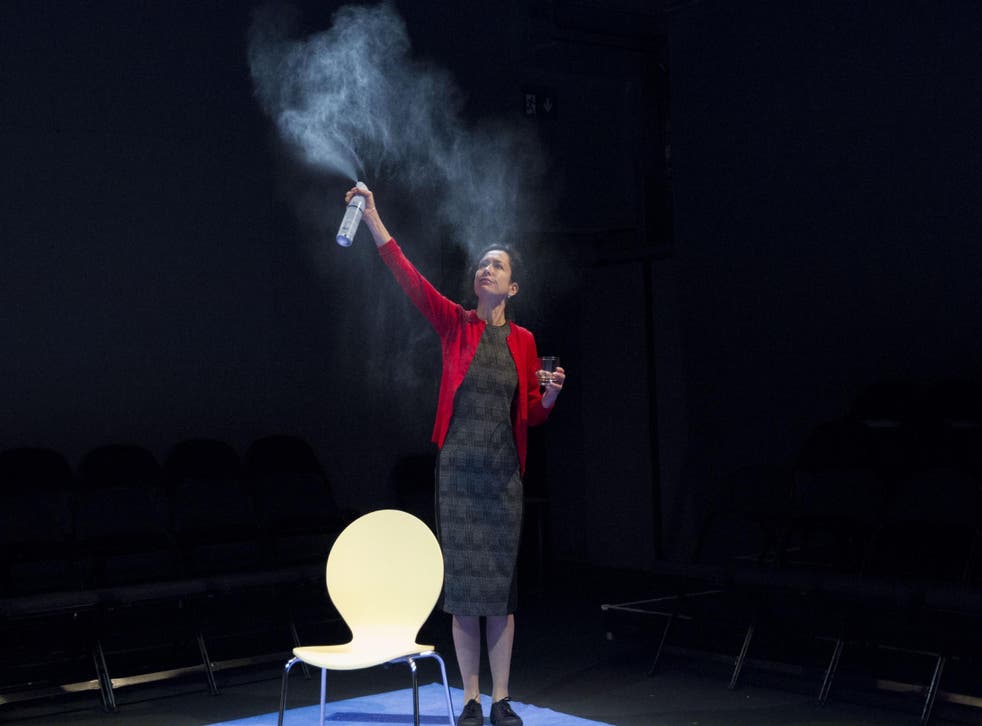 The Secondary Victim is running in the studio space of the Park Theatre at a poignant time, when every member of the professional classes appears to have been unveiled as a horrific cesspit of sexual aggression.
The accused, therapist Ali (Susannah Doyle), runs a practice from her living room, to the chagrin of her down on his luck husband. Their uneven marriage is put under greater strain when a former patient Hugo (Michael Hanratty) makes allegations against her concerning sexual harassment and sexually inappropriateness.
Written by former therapist Matthew Campling, the play explores issues such as the intimacy of the therapist-client relationship, counselling as a money spinner as well as a pastoral calling, and the self doubt and self questioning that follows such a serious allegation.
Ali (Susannah Doyle) is first shocked then delves into her own psychology in search of a kernel of guilt. Did she ever once find her accuser attractive? Did it influence her behaviour?
Thrown under the spotlight along with Ali, is patient Tom (Christopher Laishley), who is also accused of sexual misconduct. Tom is played by Laishley with increasing alarm, creating a brilliantly pathetic character for the audience to judge and to pity. Tom's predicament also raises the question of Alia's judgement becoming clouded, as she sympathises with his position as the accused.
This highly interesting set up is then abandoned as the audience returns from the interval. The introspection on the ethics of therapy, and the power between accuser and accused, is transferred to a basic court room drama, and then, an overwrought emotional row between Alia and Hugo that plods along, without any possibility of surprising or entertaining you.
The humdrum nature of the denouement is made all the more disappointing in contrast to the interesting questions raised in the play's opening. Moreover, some of the dismissible problems in the first act, such as the moments when Hugo tips over into comic villain, become worse as the structure unfurls. Sharp scenes that felt as though they were about something, are replaced with basic arguments and multiple tears.
The Secondary Victim is somewhat rescued by a strong cast, with Doyle deserving much of the credit for her believable repressed, and conflicted role as the accused. Her quiet, subtle, unravelling and then return to self assurance is a beauty to witness.
Hanratty shows Hugo's own vulnerability, but the decision to make it to so apparent he is bad'un removes much of the story's suspense.
Campling has created an interesting play, but one which ultimately disappoints, losing proper development arcs and structure towards the end, leaving the audience dissatisfied. Ultimately, such a strong opening deserves a better final act.
Register for free to continue reading
Registration is a free and easy way to support our truly independent journalism
By registering, you will also enjoy limited access to Premium articles, exclusive newsletters, commenting, and virtual events with our leading journalists
Already have an account? sign in
Join our new commenting forum
Join thought-provoking conversations, follow other Independent readers and see their replies