Winter Solstice, Orange Tree, Richmond, London, review: A sharply provocative twist on the traditional fraught-family-festivities drama
The UK premiere of German dramatist Roland Schimmelpfennig's play, which was written in response to the resurgence of the far right across Europe, couldn't be more timely with the Presidential inauguration of Donald Trump this week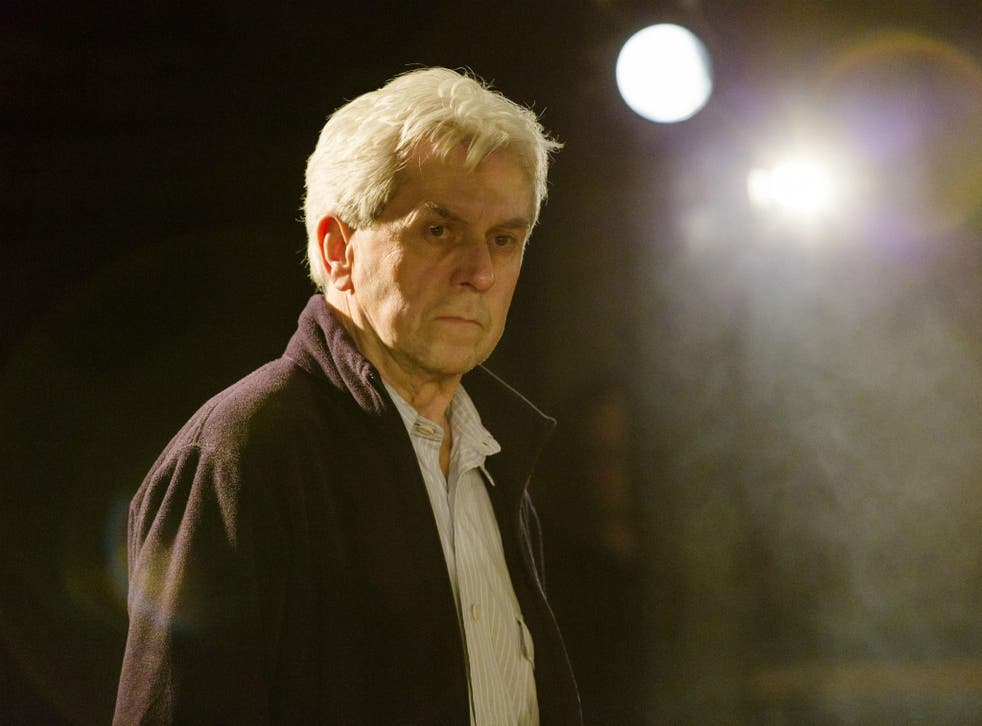 It's Christmas Eve and we're in a well-heeled bourgeois household. There's a bickering married couple, Bettina and Albert, whose tempers have not been improved by the fact that her resented, difficult mother, Corinna, is staying for the holidays. On the freezing, snow-delayed train that brought her here, Corinna encountered the polite, 60-something Rudolf and has compounded the irritation by inviting this complete stranger over for drinks. So far, so familiar, you might think.
But Winter Solstice, by the always inventive and stimulating German dramatist Roland Schimmelpfennig, gives a couple of sharply provocative twists to the traditional model of the fraught-family-festivities drama. If the play is reminiscent of anything, it's The Fire Raisers, Max Frisch's 1958 fable about middle-class conformity and cowardice in the face of encroaching terror. For when Nicholas le Prevost's excellent Rudolph, with his distinguished demeanour and slightly crackpot charisma, is in their midst, it becomes glaringly obvious that he is channelling the Ghosts of Fascism Past.
"Anything's possible in Paraguay," is his not-so-cryptic opening gambit (about the land where he lives) and then, gradually and always in the same civilised tones, he delivers his views on (among other things) "degenerate" art; the permissibility of killing ("if it serves a higher cause"); the imperative need for borders ("Boundaries exist. That is the law of nature... Cultures are cultures, that's the way it is, that's how it always was. Beware of mixing") and rising to a mystical toast with an elixir that's supposed to make the drinkers live for a thousand years.
Schimmelpfennig wrote the play four year ago in response to the resurgence of the far right across Europe. It's no accident that Ramin Gray's trenchant, superbly performed UK premiere – a co-production between Actors Touring Company and the Orange Tree Theatre – opens in the same week as the Presidential inauguration of Donald Trump with his talk of banning Muslims and walling off Mexicans, his popularity with the alt-right and his worrying Cabinet appointments. In the figure of Rudolph, Schimmelpfennig shows how seductive, up to a certain point, some of this character's ideas can sound (on the need for unity, say).
The well-educated, left-leaning family is headed by Dominic Rowan's Albert, a cultural historian who has written books on the Holocaust, but they all (apart from him) fall under Rudolph's influence one by one. It's not just through tortured liberal toleration of intolerance either. Kate Fahey's imperious, aggrieved grandmother is flattered by his old-world chivalry. The philandering painter Konrad (Milo Twomey) sentimentally sees in the new simplified cause ("the truth is radiant") the cure for his drunken self-pity and slashes his major canvas.
Formally, the play makes intriguing demands. As if they were taking part in more art forms than one, the characters also narrate the the action as it happens, voice the stage directions, engage in the cinematic replays of reconsidered events, as well as deliver the dialogue. With vividly marshalled flair and thematic penetration, Gray goes a stage further with this. There are very few naturalistic props in this production, where a green plastic water bottle may become a Christmas tree, an actor can stamp on a juice-spraying nectarine to indicate the smashing of a glass bauble or where Rudolph, playing Bach and Chopin ("there aren't many Polish composers") simply places his hands on one of tables and adopts a soulful expression and swaying upper body.
The symbols in the play and its grotesque absurdism are forcefully and wittily heightened through this technique. There's an eerie ambiguity in the conclusion that offers us alternative outcomes to the climactic stand-off between the visitor and Rowan's excellent Albert, who has been reduced to a pill-popping wreck in his failure to convince the others that Rudolph is dangerous. A timely warning about the risks of "normalisation". Strongly recommended.
Join our new commenting forum
Join thought-provoking conversations, follow other Independent readers and see their replies