These photos of 'broken India' show how Instagram can skew objectivity
'While we have 5-star hotels on one side, we have slums on the other.'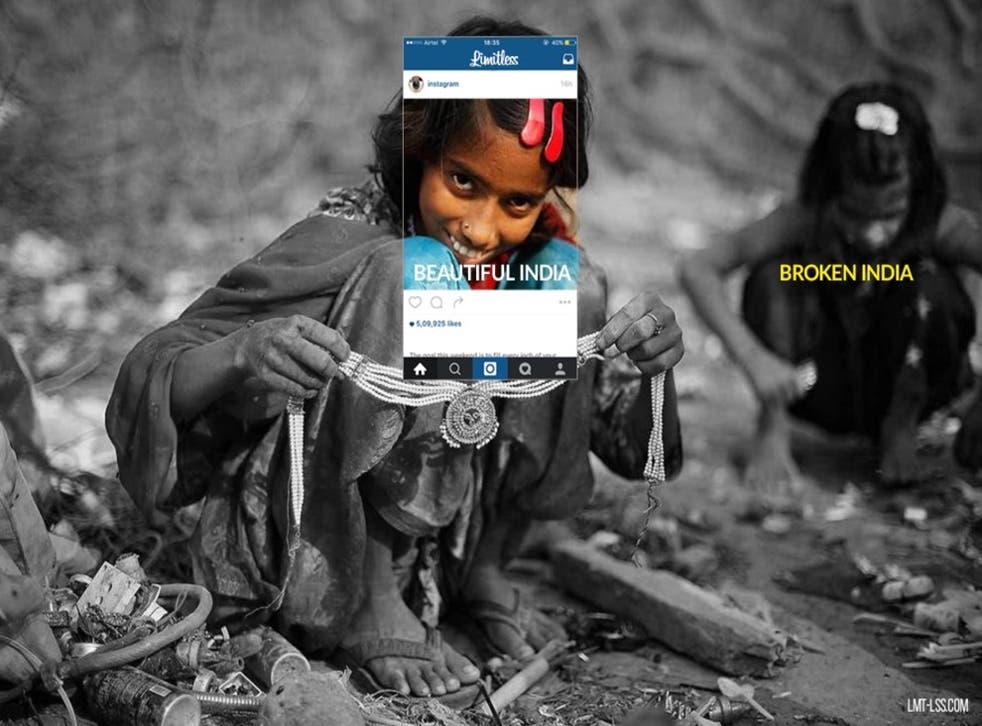 Last week, the falsity of many Instagrams photos was laid bare by a photographer who imagined what typical squared images might look zoomed out.
They highlighted how Instagram accounts often amount to deceptive highlight reels, ignoring the more mundane moments of people's days, but a similar project by Singapore-based tech company Limitless has a more powerful, social message.
"While we have 5-star hotels on one side, we have slums on the other. While children are seen as the future of the country, they're also forced into child labour," Limitless told BuzzFeed of its 'Broken India' photo album.
The photos have proven controversial, but the site claims "a bit of negativity is essential for positive change".
"While there has been both positive and negative response, we feel that we have achieved what we wanted, sending out a message to the audience indicating the state of affairs of the country," it added.
"By bringing Broken India to light, we really wanted to strike a raw nerve, because only when people realise the state of affairs and break out of their comfort zones, is when they can start to make a difference."
Join our new commenting forum
Join thought-provoking conversations, follow other Independent readers and see their replies