American Horror Story season 6: Our very best theory about the new theme
Call it a wild stab in the dark - or a thorough investigation - but we're determined to find answers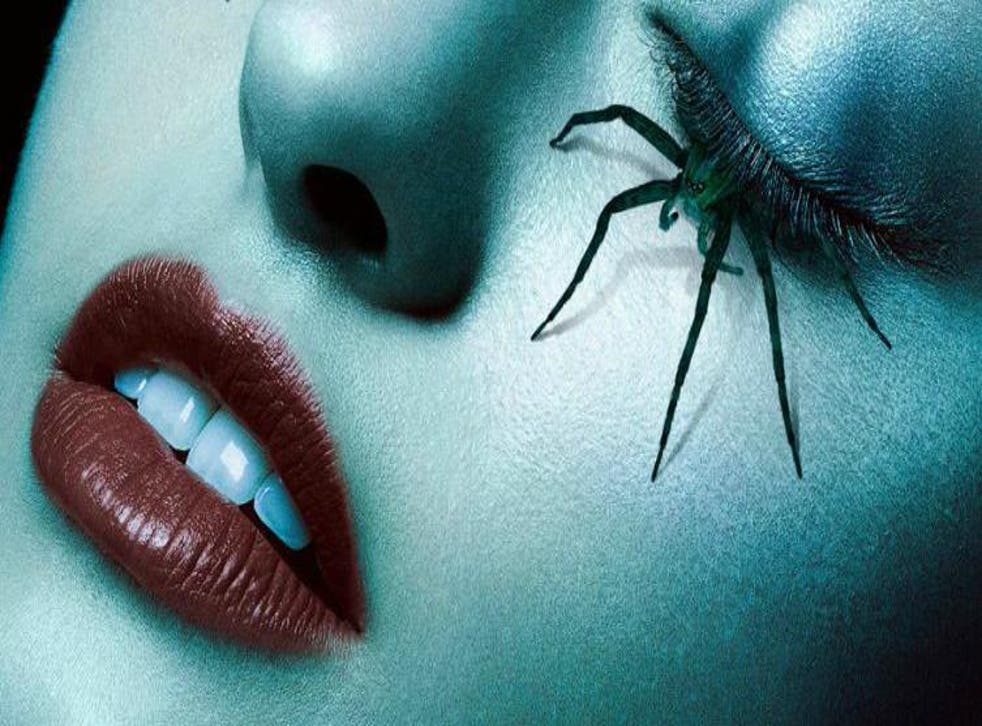 American Horror Story fans have been left in a rather peculiar position of late. With the show looking to premiere in early September, we're closing in on the start of season 6 with barely a clue as to what this latest instalment in the anthology series will actually be about.
It's the first instance of being left so ignorant so late in the game; with every other season having announced its theme a fair amount of time in advance so as to build anticipation within its marketing. But so far, all we've been given from season 6 is an eerie logo and a handful of teasers. No theme in sight.
We're shrouded in a fog of mystery so thick that it's driving hard-core devotees to the kind of hysteria that always ends up in those conspiracy walls, the ones with all the little pieces of strings connecting reams of maps and photos. I, for one, am veering dangerously close to that point.
Therefore, to save locking myself away in some dark dungeon for the next month, I've undertaken the fool's errand itself: stabbing wildly in the dark in an effort to guess at what the American Horror Story season 6's theme will be. A madness from which I may never return, so wish me luck.
Children
One of our earliest clues came from creator Ryan Murphy dropping a neat little hint the new episodes would feature, "elements of children". So, when the first logo for season 6 dropped; that little piece of evidence became crucial to its interpretation, focusing on the combination of the colour red and the number six.
Two things that do seem to heavily imply one figure is waiting in the wings here – the Antichrist. Someone fans will know we've seen before on the show; with season one ending with his introduction, the monstrous child of Vivien Harmon (Connie Britton) and ghost Tate Langdon (Evan Peters). His satanic fate is predicted by medium Billie Dean Howard (Sarah Paulson), with his narrative yet to be tied up; considering the show ended with Constance Langdon (Jessica Lange) taking the baby into her own custody.

American Horror Story has largely stuck fast to its anthology concept, yet we've already seen a fair amount of intermingling of both narratives and characters, and the temptation to thematically tie the Antichrist into a sixth season for the wicked joy of those 666 vibes seems a little too rich for Murphy to resist. Certainly, there are plenty more tricks to be played here, and the demonic hand reaching out of the baby's crib in one of the teasers provides an even more direct reference.
The Question Mark
A question mark's presence in so much of season 6's marketing has only further fuelled longstanding rumours the show would be tackling the murky world of religious cults and superstitions. I'm more inclined to believe this is all coming from a place of wish fulfilment; yet, it's perfectly understandable why these rumours are so prevalent. It's such an obvious next step for the show to take and a fertile thematic ground, especially when it comes to something as infamous in popular culture as the Manson Family.
In fact, Murphy had already confessed that season 3 (AKA Coven) nearly centred around Charles Manson; but that he had struggled both to acquire life rights and to find a respectful way to the tell the story, though he mentioned it could be something he'd return to in the future.
However, what's most prevalent throughout the released teasers is the sense of rural Americana, not something one would associate with the Manson Family commune's Californian desert location. Though some have theorised one of the teasers makes reference to a message left at the scene of the Tate murders, it's a very tenuous link.
'CROATOAN'
Now, TMZ has released photos purportedly taken from the set, revealing a strange connection to the historical mystery of Roanoke, in which a colony of 117 people mysteriously vanished in 1590. The shots reveal a primitive settlement fitting for a colonial setting, the most intriguing facet being a carving of the word, 'CROATOAN', which proved to be the only evidence left behind at the Roanoke settlement after the disappearance.
This wouldn't be the first time Roanoke has cropped up in American Horror Story; it's briefly mentioned back in season 1, when Billie Dean Howard speaks of how the spirits of the dead colonists were banished by the magic word of 'Croatoan'. Banished to where exactly? Since the word of magic doesn't appear to work on former Murder House owner Chad (Zachary Quinto), when used by Violet (Taissa Farmiga), it suggests the spirits of the colonists may still be around.
Some fans are now framing this to be the overriding theme of season 6; however, that doesn't really fit with what's a distinctly later time period being shown in the teasers. What's far more likely is whatever supernatural entities feature in the new season will have a connection which draws all the way back to the Roanoke Colony; with so many supernatural conspiracies surrounding the event, that leaves the door pretty wide open for Murphy to do whatever he likes.

Which brings us to the very strange family seen walking across a sunlit plain in the teaser, eerie bulbs of light in place of where their eyes should be. FX CEO John Landgraf has mentioned the narrative will be "set in the present [with] echoes of the past." Connect that with the Roanoke set, and there's this implanted idea we're dealing with a community (or family unit) over an extended time here; something that naturally lends itself quite well to a cult theme.
The Texas Chainsaw Massacre
One of the most intriguing teasers focuses on a remote farmhouse billowing putrid black smoke and forming the number 6; all to the distant sounds of a revving chainsaw and a female scream. It's near impossible not to make the connection between this clip and the classic 1974 film The Texas Chainsaw Massacre; yet, if season 6 is really going to invoke the film, that would imply the return of one character – and one character only – Asylum's Bloody Face.

He's inspired by the notorious serial killer Ed Gein, who in turn also inspired Leatherface in The Texas Chainsaw Massacre due to his infamous crafting of keepsakes made out of his victims. Yet neither the original Bloody Face Oliver Thredson, nor his son Johnny Morgan, have a backstory that implies being part of a rural community; so it's difficult to tell exactly how this would work out, potentially hinting the reference may just be a red herring.
Doctor, Doctor
Except for the fact that Thredson attended medical school – and there's certainly a medical theme very subtly being hinted at here throughout the promotional material. Now, the show is hardly averse to compacting a bunch of different themes into one strand – with last season mixing in vampires, ghosts, and serial killers into its hotel antics; so it's possible this might only be one small strand of the story.

However, one teaser very obviously features a medical procedure, with 6 and a question marked stitched into someone's head. Furthermore, San Diego Comic-Con featured a special virtual reality teaser that placed its victims on a gurney rolling down a long, dark corridor. It's a commonplace theme for the show, so it wouldn't be much of a surprise if it made a reappearance here; we've already had basement abortions, the horrors of the Asylum, and the illegal harvesting of body parts in Freak Show. And there's certainly an interesting way to link to a potential cult theme through strange experimentations looking either to create superior beings or entirely pliable minds.
Conclusion
In the end, it's all guesswork, as American Horror Story has done a supreme job of heightening anticipation for season 6, while letting drip only the tiniest hints about its content. But, putting all the puzzle pieces together, there does seem to a move towards the cult-like and the demonic; a broad guess would be American Horror Story: Cult, merely because it incorporates all the evidence we've seen so far. Remote communities, the Roanoke mystery, medical experimentations, and a story spread across time.
This could potentially be a series focused on one cult community over the decades – from colonial beginnings, to modern ascension, perhaps even opening the door for a confrontation with the Antichrist himself.
American Horror Story season 6 premieres 14 September.
Register for free to continue reading
Registration is a free and easy way to support our truly independent journalism
By registering, you will also enjoy limited access to Premium articles, exclusive newsletters, commenting, and virtual events with our leading journalists
Already have an account? sign in
Register for free to continue reading
Registration is a free and easy way to support our truly independent journalism
By registering, you will also enjoy limited access to Premium articles, exclusive newsletters, commenting, and virtual events with our leading journalists
Already have an account? sign in
Join our new commenting forum
Join thought-provoking conversations, follow other Independent readers and see their replies