Black Mirror review: The season 3 episodes, ranked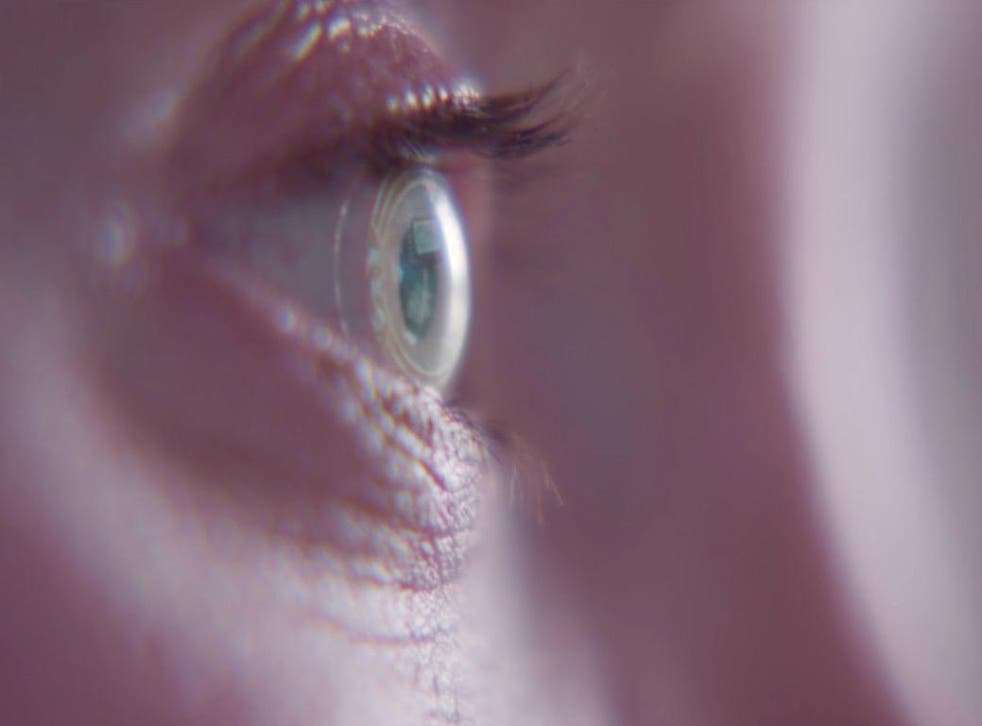 Combine Netflix's 'all in one go' release strategy with an incredibly moreish series consisting of six standalone stories, and you're going to end up with some very quick consumption.
Chances are, you will have nailed all of the new Black Mirror episodes, which launched today, by next week, and particularly ardent fans might even reach the finale at the weekend.
They are a very eclectic collection of episodes, varying greatly in genre, tone, director and directorial style, but which dystopian setup is realised most fully?
Here we rank all the episodes, from least favourite to favourite:
'Men Against Fire'
The fifth episode is perhaps the most politically poignant in the series, imagining (*spoilers ahead*) a world where soldiers see human targets as zombie-esque monsters through an augmented reality implant, making the act of killing someone more palatable. It brings to mind the real life 'mute button' technology currently being cooked up, which can filter out unwanted sounds like train noise (or even protests/screams) and speaks to the dehumanising way refugees have been appraised in certain areas of the media and law enforcement.
It's by no means a bad episode, with Michael Kelly (Doug Stamper in House of Cards) proving a perfect casting as the technology program's callous chief and Malachi Kirby playing protagonist soldier Stripe with visceral intensity, but it doesn't manage the cinematicness of other episodes. It feels like not enough of the budget went on this episode, which is powerful once it gets down to the climactic moral decision, but feels a little Starz network during the scenes on the battlefield. - CH
'San Junipero'
It's perhaps no coincidence that the season's most ambitious episode is a heartwarming love story. Something of a departure for Brooker - and the first of the six he wrote - 'San Junipero', for it's opening half at least, doesn't seem like a Black Mirror episode at all. Not that things are completely straightforward. First up, we're in the 80s - all big specs and Belinda Carlisle - and there's the small case of time seeming to pass in all kinds of odd manners.
It's an admirable move from Brooker, here playing around with the trusted BM formula in such a way that the twist is almost his withholding of the dystopian reveal until the end. Sadly, the overloaded third act creaks at the seams and the reveal - while containing its fair share of emotion - generates more raised-eyebrow-wistfulness than hand-clenched-around-your-heart awe. Perhaps this was the episode to give the extra 30 minutes, and not 'Hated in the Nation' (see below). - JS
'Playtest'
If 'Men Against Fire' was about augmented reality, 'Playtest' riffs more on virtual reality, particularly in the realm of entertainment and how synthetic worlds can be used to scare us even though they appear to pose no physical threat. Directed by Dan Trachtenberg (10 Cloverfield Lane), it is very much in the horror genre and is the most Americanised episode (a whole load of US talent joined this season), indulging in, but also often subverting, horror movie tropes.
Wyatt Russell is brilliant in bringing some levity to the situation as slow-witted backpacker Cooper and it's a very tense episode, but unfortunately it all goes south too quick. The episode sets up some nightmarish scenarios (I am reminded of that neuroscientist warning that a head transplant could lead to something "a lot worse than death") but doesn't really capitalise on them, with technology tester Cooper descending into mania almost straight after he's been properly frightened for the first time. 'Playtest' also could perhaps have been left in a more interesting place than it was, say, with Cooper never quite being sure whether he had ever actaully left the game, and forced to live his life knowing that it might not be authentic. - CH
Access unlimited streaming of movies and TV shows with Amazon Prime Video Sign up now for a 30-day free trial
Sign up
'Hated in the Nation'
The season's final episode is feature-length and skillfully handles a number of different fucked up issues the world is already facing. The bee shortage, the military use of drones, the commercial and political use of big data, the threat of A.I. and the mob justice of social media are all combined in an incredibly dark story with a massive body count, as we see a seemingly innocent pollination company being hijacked for genocidal ends.
It's a great watch and manages to be funny amid all the terror (Brooker's specialty) but maybe one and a half hours wasn't quite enough. I felt incredibly invested in the episode only for it to end quite abruptly, as though it was missing another act or twist that would have ensured its place at the top of this list. The set up is incredibly smart though and, a couple of plot holes aside, terrifyingly plausible. - CH
'Nosedive'
One look at the credits of season 3's opening episode and it's clear it's the most emblematic of Black Mirror's newfound global status. Directed by Joe Wright (Atonement) and starring Bryce Dallas Howard (Jurassic World) - not to mention boasting a writing credit for Rashida Jones and her Parks and Recreation co-creator Michael Schur - 'Nosedive' is set in a word where an app permitting you to rate everything out of five is so essential to everyday living that people judge you socially by your rating (currently something thankfully limited to Uber rides).
The budget's been spent on depicting the serene pastel-coloured world lived in by our protagonist Lacie who begins the episode with a pretty firm hold of herself. This being Black Mirror, what's on the surface soon slips and it's the heightened blissful suburbia that permits a feeling of dread to inveigle its way into the pit of your stomach. If 'San Junipero' is Black Mirror's most ambitious episode and 'Hated in the Nation' its longest, 'Nosedive' takes the trophy of most detailed, presenting a well-conceived world that could be revisited time and time again, but not necessarily one you'd want to. - JS
'Shut Up and Dance'
I'm 100% behind Black Mirror getting a big budget and an international spin, and it's been great seeing the new episodes play out like Hollywood films, but season 3's finest episode ends up being one with the feel of season 1. There is no futuristic world here, no fancy VFX or pastel colour grading, there's not even really a clear message or forewarning about the future, it's just a really bloody gripping and gritty story. There's something Walter White and Jesse Pinkman-esque about Hector and Kenny, an unlikely pairing of slipping husband and shy teenager who must work together to stop their darkest secrets being leaked on the internet.
The pacing is breakneck and it's impossible to take your eyes off the screen as they careen frantically from instruction to instruction issued by an unknown hacker. Thrillingly, it's what initially seems a gripe with the episode that ends up flooring you; why is Kenny (played with brilliant squirm by Alex Lawther) so upset throughout, when all he's done is masturbate to some porn like every other teenager? Would the footage getting out be that bad? This particular twist leaves you feeling as though all your entrails just dropped out when it is revealed, and paired with a perfect bit of scoring, the episode's ending plays on your mind long after the credits have rolled. - CH
Register for free to continue reading
Registration is a free and easy way to support our truly independent journalism
By registering, you will also enjoy limited access to Premium articles, exclusive newsletters, commenting, and virtual events with our leading journalists
Already have an account? sign in
Register for free to continue reading
Registration is a free and easy way to support our truly independent journalism
By registering, you will also enjoy limited access to Premium articles, exclusive newsletters, commenting, and virtual events with our leading journalists
Already have an account? sign in
Join our new commenting forum
Join thought-provoking conversations, follow other Independent readers and see their replies