Comment
Line of Duty and Unforgotten are proof that TV is no longer antisocial
Under normal conditions, Annabel Nugent's TV preferences skewed antisocial. But in lockdown, TV and social media (two things credited with the undoing of community) have facilitated many of her connections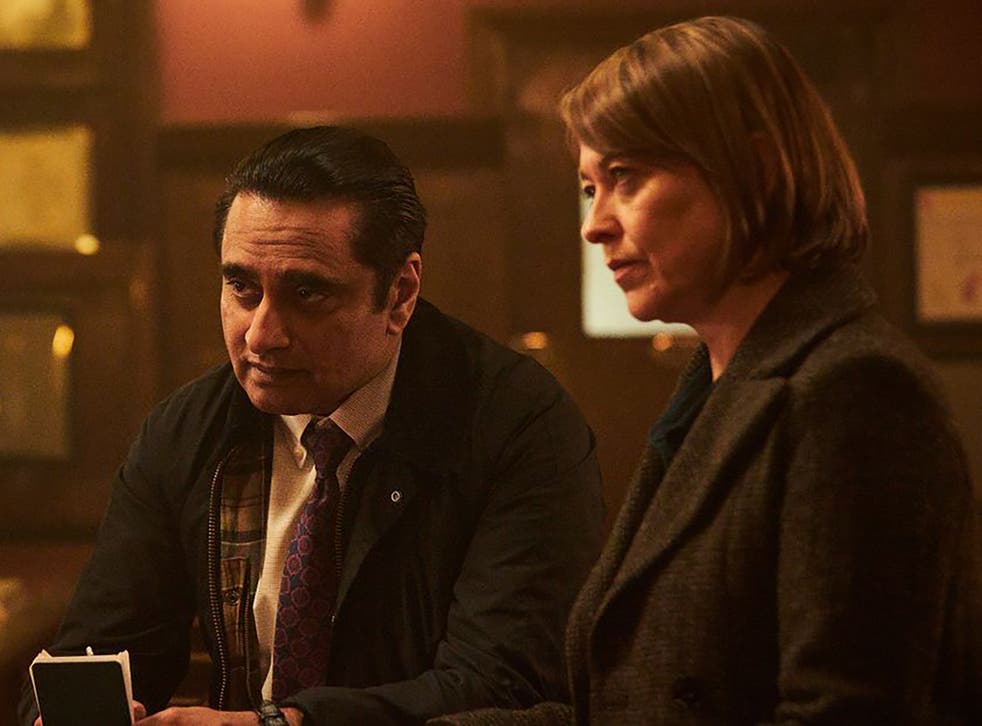 Ten years ago this summer, Ned Stark was beheaded. It was the penultimate episode of Games of Thrones' first season, and the axe had scarcely touched the nape of our hero's neck before my various social media feeds ping-ping-pinged with a singular sentiment: what the f***? Within an instant, hundreds of thousands of viewers across the world came together in a virtual living room to yell at the TV and curse George RR Martin.
Game of Thrones arrived at a crucial time. The increasing popularity of streaming had magnified television's most loner qualities; an abundance of choice and a binge-oriented release model made it less likely that someone would be watching the same thing at the same time as you. Watercooler conversation was apparently dead – until Ned Stark's death proved otherwise. As strangers exchanged memes and swapped fan theories across oceans, GoT showed that the week-on-week thrill of experiencing a new show with a community was not lost with digital advancement. It could even be bolstered by it. And that quality of TV, its ability to connect people, has never been more important than under lockdown.
Various and major spoilers lie ahead!
Take last weekend. ITV's Unforgotten wrapped its fourth season on Sunday (29 March) with a shock death on par with Ned's decapitation. Home alone, laptop purring gently on my stomach, I reached for my phone for reassurance that I was not the only one feeling irrationally emotional over the cruel twist of events I had just witnessed. Sure enough, Twitter served up a smorgasbord of digital grief. Under #Unforgotten, strings of cry-face emojis, gifs ripped from other shows and proclamations of sorrow represented a whole demographic of people as equally outraged as me. There was comfort in knowing my anguish, admittedly disproportionate, was part of something bigger.
Phones have been vilified for the way they transform us into passive watchers. But under lockdown, our second screens haven't detracted from our viewing experience but enhanced it. The ongoing fifth season of Line of Duty is a case in point. The show is an unending succession of noteworthy dialogue and a-ha moments – not having someone to experience its twists and turns with takes away from the show itself. Via social media reactions though, there has been an immediacy to the series that's normally absent from TV – like hearing someone chuckle or gasp somewhere in the dark of the cinema. When AC-12's Superintendent Hastings finally said his catchphrase in episode two ("There's only one thing I'm interested in and that's bent coppers"), Twitter was lit up by thousands of people metaphorically slapping each other on the arm and gesticulating wildly at the television. Likewise, for the one hour that Line of Duty airs every Sunday evening, you can count on Twitter to be hosting a nationwide debate over DCI Kate Fleming's innocence.
It is no surprise that serialised mysteries are well-suited to an age of Twitter discourse. Murder mysteries especially so. Some variant of "Who killed Elena?" trended on the platform every Monday for six weeks last winter. HBO's The Undoing was always destined for success – big names, big network, big budget – but social media helped fortify its ratings. For some acolytes, Twitter became an integral part of the viewing experience; watching The Undoing without following tweets about The Undoing simply wasn't the same.
The identity of Elena's murderer wasn't the only trending topic to emerge from HBO's latest smash-hit. The coat worn by Nicole Kidman's character (that green one with the wide lapels and hood) divided the internet even more than the question of her husband's innocence. Was it ugly? Chic? Ugly-chic? People on Twitter offered their opinions in posts that ranged from one-word judgements – "HIDEOUS" –  to lengthy conjecture about the costume designer's intentions. Twitter discourse can become a thing to enjoy in and of itself; the great coat debate of 2020 was proof of that.
In fact, watching a show or a film isn't always a prerequisite for partaking in its online community. I'll be honest, Zack Snyder's Justice League did not particularly interest me. I refuse to commit the four hours of my time that the superhero tentpole demands – and yet I, together with thousands of others, followed Leslie Jones's running commentary of the whole shebang in real-time. The week after the movie's release in March, the Saturday Night Live star live-blogged her reaction to watching it with the hashtag #longassmovie. She posted minute-long clips of the film playing on her TV screen in which she interjected with astute analysis like: "Why does Aquaman wear jeans underwater?" and "I don't like Jared Leto as the Joker. I don't give a f***."
While chopped up into a series of poor-quality videos certainly wasn't how Snyder intended his cinematic tour de force to be seen, Jones' live-tweet of The Snyder Cut engaged a whole demographic of viewers who, like me, would have never seen the film in any other way.
It's not just online and with strangers that we are connecting. The launch of Netflix Party, a software that allows users to sync their viewing sessions together with a group chat function, has seen friendship groups worldwide log on for virtual movie nights. During a time of nothing new to report, people suddenly had something to discuss on their weekly scheduled phone calls with parents. For three weeks in April, Quiz worked its way into conversations between parents and children, grandparents and grandchildren. ITV's series based on the 2001 Who Wants to Be a Millionaire? coughing scandal revived the decades-old question: did Charles and Diana Ingram cheat? It was a better icebreaker than asking "So, what's going on with you?" for the billionth time.
Under normal conditions, my own TV preferences skewed antisocial – just me, my laptop and a bar of chocolate. But in lockdown, television and social media (two things habitually credited with the undoing of community) have facilitated many of my connections. Though TV has been vilified for supposedly turning our brains to mush and our social skills to s***, the pandemic has reminded us that it's also one of the most powerful connectors we have. For all its flaws, TV has succeeded in bringing people closer even when we can't stand within a metre of each other.
Join our new commenting forum
Join thought-provoking conversations, follow other Independent readers and see their replies