Doctor Who needs a major reboot and a female lead but where will Chris Chibnall take the show?
​As the chief writer and star of 'Doctor Who' prepare to leave, Gerard Gilbert argues that big changes are needed to revive the BBC's tired and baffling sci-fi 
Gerard Gilbert
Tuesday 02 February 2016 17:37 Comments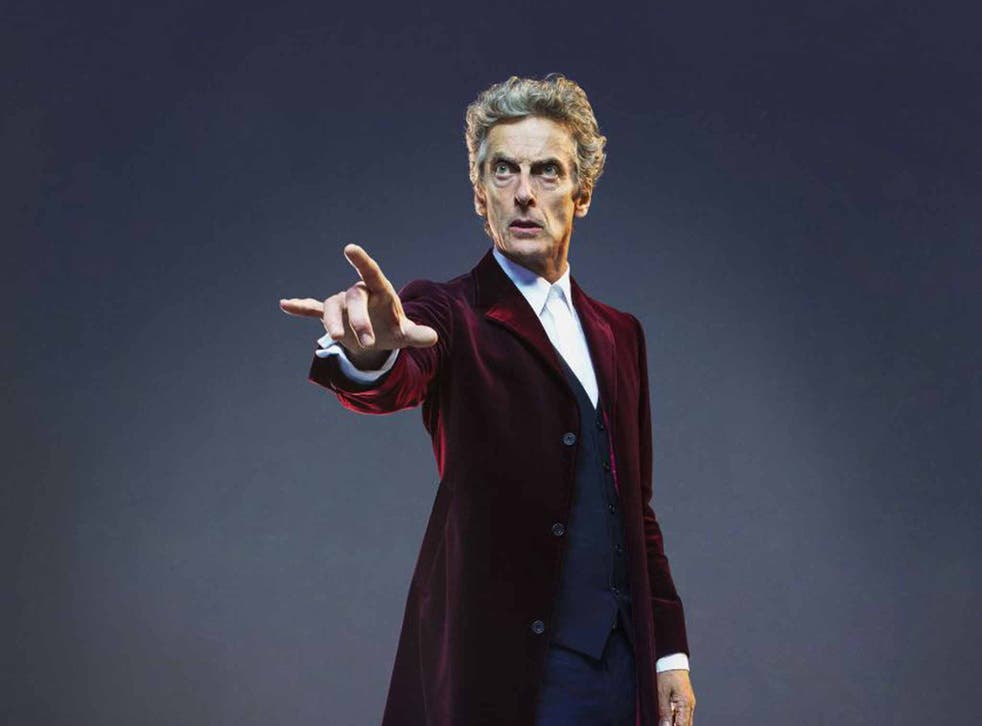 Watching an episode of Doctor Who should be fun. A bit scary too, for the kids at least, and thought-provoking if you must, but above all it should be fun.
And yet viewing the most recent series I found myself becoming bored, baffled and irritated – and repeatedly presented with a mythology that I didn't understand, or care to understand. I came to the conclusion that the long-running BBC show was now being written primarily, if not exclusively, for the fans. If you're not with us then you're against us and, boy, was I starting to take against it.
Peter Capaldi seemed to spend most episodes talking to himself, which is not a bad metaphor for the show's most recent season, so I wasn't unduly surprised when Steven Moffat, the showrunner for the past eight years, announced that he was moving on in 2017.
A passionate fan with bold ambitions and knack for sparkling dialogue, Moffat has probably taken Doctor Who as far as he can take it and that, it seems to me, is up a cul-de-sac of his own making. What is needed is a fresh perspective. A change of manager.
Not that the new showrunner, Chris Chibnall of Broadchurch fame, is an outsider. This is no regime change. In fact, to extend the earlier footballing analogy, his appointment is like the old days at Liverpool FC when new managers used to emerge mysteriously but fully formed from the Anfield boot room.
Chibnall has scripted five Doctor Who episodes, was head writer and co-producer of the Doctor Who spin-off Torchwood, as well being immortalised in a YouTube clip from 1986 when, as a representative of the Doctor Who Appreciation Society, he joined a BBC discussion programme to criticise the quality of the programme. Yes, it was ever thus.
The point is, Chibnall is yet another fan, which I take as a potentially ominous portent, but others may regard as reassuring. So where, in my opinion, should Chibnall take the show?
I'd like to see him strip out much of the cluttered mythology and let the stories breathe again, rather as Russell T Davies did when he re-booted the dormant franchise in 2005. Knots need to be untangled and windows need to be opened. And as much I admire Peter Capaldi and think that he has been a brave and successful choice in the role, I also believe I would start afresh with a new Time Lord. Early reports hinted that Capaldi was stepping down in order to give Chibnall a free hand, but the actor's more recent comments, that he was excited by the prospect of Chibnall's appointment, would suggest otherwise.
Doctor Who: has age withered this Time Lord?

Show all 11
But who to replace him with? Moffat was last year forced to deny that he had made the show more misogynist as the number of female characters went into decline. I think the problem is more that the show is patriarchal, as if in essence it hasn't moved on from its 1963 roots when William Hartnell was a grandfatherly figure to his young companions.
Access unlimited streaming of movies and TV shows with Amazon Prime Video Sign up now for a 30-day free trial
Sign up
And typically of modern fathers these new patriarchs wanted to be down with the kids, while lines became even further blurred when a romantic element was introduced between Doctor and his female companions – the show's tansformation into a will-they, won't-they quasi rom-com being one of the more noteworthy features of the rebooted drama. The most explicit moment of this new direction came in the 2010 story "Flesh and Stone", when Amy Pond (Karen Gillan) tried to undress Matt Smith's Doctor – but a romantic (more platonic in the case of Capaldi and Jenna Coleman's Clara Oswald) undercurrent seems to be a new fixture.
Not that I mind, but perhaps the roles could be reversed. How about an older woman Doctor and a younger male companion with whom to banter flirtatiously. Of all the suggestions for a female Doctor that I have read on fan forums over recent days, the most interesting have been Ruth Wilson (Luther, The Affair) and Eva Green. For Green it would mean swapping her annual six months on the outskirts of Dublin, where Sky Atlantic's Penny Dreadful is filmed, for six months on the outskirts of Cardiff.
British girls are shunning maths and science at school, so perhaps a tech-savvy female role-model would also encourage a greater take up of these subjects – but then that is to regard Doctor Who as parochial concern, when in fact it is now global. Steven Moffat, in his recent Sherlock special, included a clue that only Chinese speakers would understand, so why doesn't Chibnall approach a British actor of Chinese descent, such as Benedict Wong, who has a wide range, from comedy (The IT Crowd, The Wrong Mans) to Ridley Scott blockbusters?
But most of all, Doctor Who just needs to untangle itself and Chibnall ought to look long and hard at what made the reboot so popular in the first place. That's what Disney did with Star Wars, and I don't think they're regretting it.
Register for free to continue reading
Registration is a free and easy way to support our truly independent journalism
By registering, you will also enjoy limited access to Premium articles, exclusive newsletters, commenting, and virtual events with our leading journalists
Already have an account? sign in
Join our new commenting forum
Join thought-provoking conversations, follow other Independent readers and see their replies