The Independent's journalism is supported by our readers. When you purchase through links on our site, we may earn commission.
Five things you need to know about Empire: Britain welcomes 'the black Dynasty'
From Timbaland's soundtrack to celebrity guests, Ellen E Jones finds out what all the fuss is about...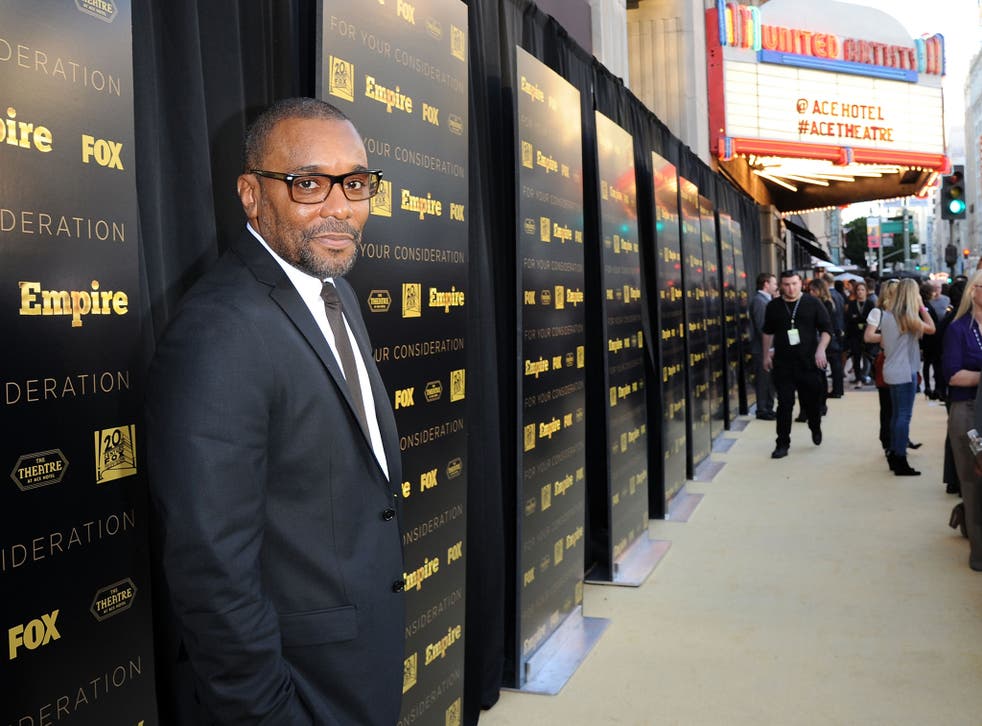 It's a massive hit in the US, and now Lee Daniels' music industry melodrama Empire will finally be seen by British audiences, thanks to E4's recent acquisition. For those wondering what all the fuss is about, here are the five things you need to know...
1. Musicals are back! But they aren't called musicals anymore.
Country and hip hop rarely appear on the same Spotify playlist, but both are now the basis of a successful TV "music drama". Many attribute the success of More4's Nashville to a soundtrack of original recordings collated by the legendary T. Bone Burnett, but the man working the magic for Empire is über-producer and one-man hit factory Timbaland. It's no wonder that the Empire soundtrack album recently beat Madonna to US No. 1.
2. Cookie is everything
The head of Empire Entertainment is Luscious Lyon (Terrence Howard) a drug dealer turned music mogul who's desperate to secure his succession before he succumbs to a terminal illness. The heart of Empire, however, is Luscious's ex-wife Cookie Lyon (Taraji P. Henson). She's re-entered his life after a long stint in prison, and boy does this woman know how to make an entrance! Combining coordinated leopard print with stinging put-downs, Cookie is Joan Collins, Downton's Violet Crawley and Nicki Minaj all rolled into neat package. In short, if Empire was just Cookie alone in a bare-walled room talking to herself for 60 minutes, we'd all still be transfixed.
3. It's the reason white people aren't on TV anymore. Or something.
When trade site Deadline published a provocative article arguing that, "the pendulum may have swung a bit too far" in the direction of diversity, Empire was included as a key example. Apparently one mainstream success created by an African-American showrunner and featuring a largely African-American cast is proof that white actors can't get roles anymore. Hmmmm.
4. Courtney Love is in it.
Empire features guest stars including Naomi Campbell, Snoop Dogg and Rita Ora, but it's the most unexpected of these, grunge rocker Courtney Love, who contributes the most. She plays Elle Dallas, a drug-addled "has been" whom Cookie takes under her wing. And no, she didn't 'go method' for the role. Instead she describes her performance as a combination of Mariah Carey, Whitney Houston, Amy Winehouse and "a little Stevie [Nicks]...I always steal from Stevie anyway."
5. It's trashy, yet challenging
Empire creator Lee Daniels has said he wants his show to be "the black Dynasty" and like new E! show The Royals, it certainly owes something to the 80s heyday of soapy melodrama. But Empire also tackles homophobia in hip hop, inner city poverty and Shakespearean betrayal. According to President Obama, the US first lady is "really into it" and if it's good enough for FLOTUS, it's good enough for us high-minded Brits too.
Violet Crawley doesn't just need a bit part in the Gilded Age. She needs her own TV show
Violent Crawley, the Cookie Lyons of Edwardian Yorkshire, is the best thing about Downton Abbey and everyone knows it. Her eyes sparkle with mischief, her wit outpaces relatives half her age and her hat game is always on point. So it makes sense that, despite being the oldest in the series, Maggie Smith's character would outlive them all. Downton creator Julian Fellowes has recently hinted that his next TV project, The Gilded Age, will contain at least one familiar face: "A young Violet may make an appearance," he told the Mail on Sunday, "We'll have to wait and see." Nope, sorry, Fellowes, but that's not good enough. Nothing short of her own spin-off series will do
CATCH UP
Mad Men, Sky Go
The end began this week, with the first of Mad Men's last ever seven episodes, soundtracked by Peggy Lee's mournful 'Is That All There Is?'. If you were expecting a new outlook from post-divorce Don, think again. He's back to his womanising ways, but mercifully minus the Seventies pornstache which seems to be afflicting every other male cast-member.
http://www.sky.com/tv/show/mad-men
Louis Theroux: Transgender Kids, BBC iPlayer
A controversial topic is given a sensitive treatment in Louis Theroux's latest US-set doc. When children as young as three announce they'e in the wrong body, whats a parent's most loving, responsible course of action? To start irreversible medical treatment right away? Or to allow their child to go through the traumatic experience of puberty, risking depression and even suicide?
Access unlimited streaming of movies and TV shows with Amazon Prime Video Sign up now for a 30-day free trial
Sign up
Sesame Street Game of Thrones parody
Heaven knows what the pre-schoolers make of it, but Sesame Street's new parodies of adult TV shows are certainly fun for the grown ups. A few weeks ago it was House of Cards re-imagined as The Three Little Pigs and starring 'Frank Underwolf'. This week furry blue monster Grover keeps messing up the medieval-style 'Game of Chairs'.
https://www.youtube.com/watch?v=dhWUFXvaZjo
No Offence trailer
Shameless writer Paul Abbott has written a Manchester-set cop series and it looks absolutely brilliant. The exquisite Joanna Scanlan (The Thick of It, Puppy Love) stars as no-nonsense DI Vivienne Deering alongside Friday Night Dinner's Paul Ritter. This is such a dream pairing, we can even overlook the fact that Jambo from Hollyoaks (AKA Will Mellor) also has a role.
Join our new commenting forum
Join thought-provoking conversations, follow other Independent readers and see their replies