Game of Thrones season 7: What is going on with the Starks and what are their motives?
It's not been smooth sailing for everyone's favourite house so far this season
Christopher Hooton
Tuesday 25 July 2017 12:12 Comments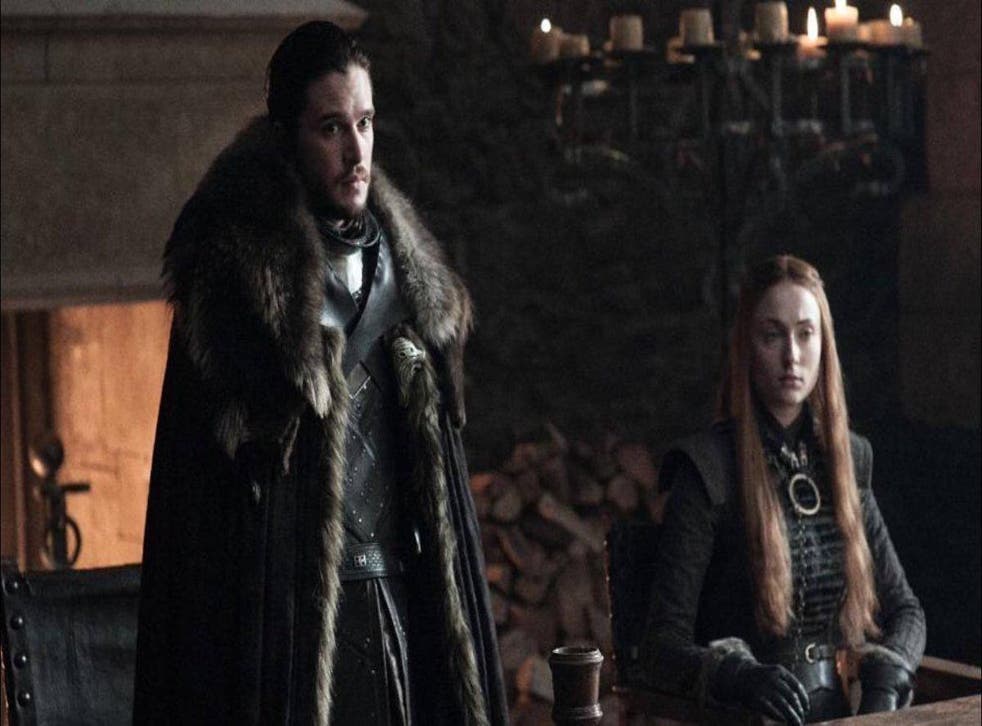 At the end of Game of Thrones season 6, all looked about as rosy as could be expected for House Stark. Jon was crowned King in the North, Sansa was safe and by his side, Bran was en route with important, useful news and Arya escaped her dreadful Braavos storyline, exacting revenge on House Frey.
But in the first couple of episodes of season 7, things have been a little shaky for the Starks, with Jon facing dissent from his own (half) sister and Arya being involved in some curiously oblique scenes in rural Westeros.
Let's take a look at each of the Stark children in turn:
Jon Snow/Stark Targaryen, King in the North
Jon is straightforward; Jon is good.
He's not particularly fussed about ruling, he probably won't be interested in 'prince that is promised' theories and he couldn't care less about the Iron Throne. Jon is entirely concerned with survival and will put anything and everything aside in the mission to pre-empt the White Walkers, be it centuries of gender discrimination or past disloyalties from allied houses.
He's focused, then, but the trouble lies elsewhere...
Sansa Stark
You'd think that spending her teenage years largely under the tyranny of Joffrey Baratheon and Ramsay Bolton would make Sansa pretty chill about the prospect of just aiding her brother in Winterfell, but she's caused nothing but trouble so far. Well, to be fair to her, that line about Jon needing to be smarter and more ruthless than their father was sage, but the rest of her suggestions haven't been particularly useful, whether it's punishing houses that helped Ramsay or immediately distrusting Daenerys just because her father was the Mad King.
In a telling exchange about Cersei in episode 1, Jon said to Sansa of the Queen: "You almost sound as if you admire her."
"I learned a great deal from her," Sansa replied ominously. It's as if, much like Cersei, the pain in her past has driven her to malice. She has every reason not to trust men given her track record, and indeed it seems she's unwilling to let them take the lead in Winterfell going forward.
It was reassuring that she proved herself to be immune to Littlefinger's manipulations in episode 1 ("No need to seize the last word Lord Baelish, I will assume it was something clever"), but will that continue when Jon departs Winterfell and leaves her in charge? It feels like Sansa is susceptible to popular opinion there, and Jon may return to find grave decisions have been made or sowed in his absence.
Sansa respects and admires Jon, but is irked by his rule and seems to believe she is the rightful heir. This might change when she learns his true parentage (Lyanna Stark and Rhaegar Targaryen), but will it be too late?
Arya Stark
Maybe Arya can help. Her time at the House of Black and White might have been pretty disastrous but it did teach her to be humble, so I imagine she'd give Sansa's power squabbling pretty short shrift.
Access unlimited streaming of movies and TV shows with Amazon Prime Video Sign up now for a 30-day free trial
Sign up
The Frey slaughter at the opening of the new season suggested Arya was still committed to her kill list, but I can't see this continuing for several reasons.
1. Targets like Cersei and The Mountain aside, the remaining list is mostly just somewhat good guys like Beric Dondarrion, Thoros of Myr, The Hound and Melisandre now, who it doesn't really make narrative sense for Arya to be killing.
2. When she eventually meets up with Jon, it's unlikely he's going to get behind her revenge mission given his White Walker focus.
3. That scene with the Lannister soldiers. If you managed to not be distracted by Ed Sheeran, the point of it seemed to be 'not everyone complicit in terrible actions is a terrible person'.
This scene resulted in her riding to Winterfell instead of King's Landing, though I'm struggling to see what she'll do long term once she gets there. Hopefully, she'll talk some sense into Sansa while Jon's away, but what role will she play when he returns? Arya is young and has zero ruling/military experience, so she can't be entrusted with defending a castle or vantage point. At the same time, she has no intention of sitting around in a "frilly dress" sewing. Let's assume Jon convinces her the White Walkers are the most important item of business, will her assassin skills be useful to him in any way? Will she find a friend in Daenerys? Their personalities seem somewhat similar.
That episode 2 scene with direwolf Nymeria muddies this issue if anything, an awkward call back to season 1 that could suggest, like Nymeria, Arya needs to forget her origins and live as a lone wolf, or drive her to do the opposite.
Bran Stark
The youngest Stark's personality has never really been explored on the show, so it's hard to ascertain his overarching motives. He seems pretty honourable though, and will surely tell Jon about his lineage given the chance.
But first and foremost, there's the small matter of his link to the Night King, who spotted and touched Bran in one of his visions and was able to track his location. By heading to the Wall is Bran foolishly leading the White Walkers there too? Will his connection even break the Wall's anti-dead magic? I'm not sure what is in store here, and while it's definitely an intriguing mystery, it's hard not to see this storyline ending up convoluted.
Register for free to continue reading
Registration is a free and easy way to support our truly independent journalism
By registering, you will also enjoy limited access to Premium articles, exclusive newsletters, commenting, and virtual events with our leading journalists
Already have an account? sign in
Join our new commenting forum
Join thought-provoking conversations, follow other Independent readers and see their replies