Game of Thrones season 7: Will Jon hook up with auntie Daenerys? A look at incest in Westerosi ethics
Their relation is a wrinkle in what would otherwise seem to be a straightforward romantic conclusion to the show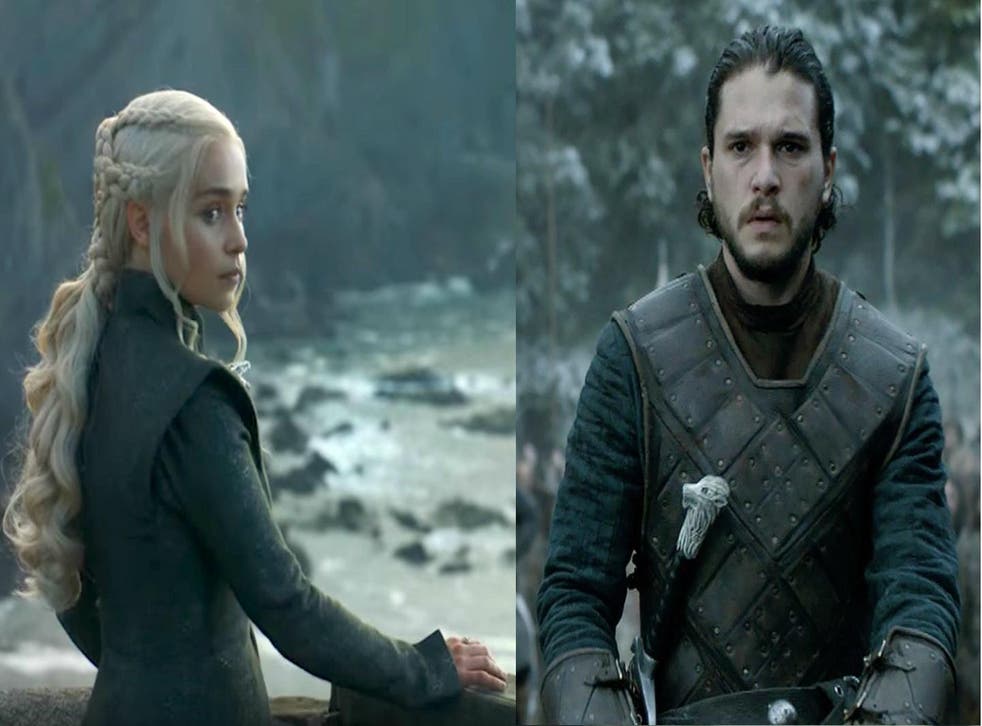 The Game of Thrones season 6 finale's not unexpected reveal of Jon Snow's true parentage has thrown up an intriguing plot obstacle as we head into season 7 and toward the show's conclusion.
R+L does indeed equal J, and it always means Jon is Daenerys Targaryen's nephew, as his father Rhaeger (R) was her brother.
This is a little unfortunate, as there is solid narrative reasoning for the pair marrying or at least having sex in a throne room/on a war map:
- As King in the North and Queen of the Andals respectively, Jon and Dany are both of similar stature
- Their ideologies both skew (mostly) toward mercy
- The union of their Houses may be necessary for defeating Cersei/the White Walkers
- Dany is looking for a man. She ditched Daario Naharis at the end of season 6 knowing that her singledom would be important currency in Westeros.
- Jon and Dany have both been somewhat starved of love/sex while they attend to matters of life and death thus far (read: both presumably extremely horny).
- Last but not least, they are both objectively slamming babes whom directors and viewers would probably like to see bang in true, explicit Game of Thrones fashion.
Everything points to Jon and Daenerys getting together, then, but the whole being-related thing is tricky for several reasons.
Incest in the Seven Kingdoms
Though Game of Thrones depicts an indulgent society that loves its vices, incest remains a great cultural taboo in the Seven Kingdoms.
Access unlimited streaming of movies and TV shows with Amazon Prime Video Sign up now for a 30-day free trial
Sign up
Cersei and Jaime's trysts are a fierily-guarded secret and were mocked by the late Ned Stark. Theon Greyjoy was ridiculed for accidentally hitting on his sister Yara. Many attributed King Aerys II's madness to inbreeding in the Targaryen family.
Game of Thrones #WinterIsHere trailer arrives for season 7
However, Westerosi society appears to be much more forgiving when it comes to relations between cousins, with the respected Tywin Lannister having married his own first cousin Joanna Lannister, mother to his three children, and their kinship never really being commented on.
My assessment is that, in Westeros, Jon and Daenerys' romantic union wouldn't really raise an eyebrow among the townspeople, but the same can not be said of viewers, and this is the real problem.
The pair are not without faults - you may remember Jon hanging young boy Olly or Daenerys generally being Hitler - but I think incest would be a hard pill for many fans to swallow. Both of these characters have been built up as such archetypal heroes now that the 'fucking your nephew' element presents a wrinkle for the happily-ever-after arc they seem to be on (for better or worse).
The answer to all this? My prediction is that there will be immediate chemistry between the pair when they meet (in episode 2 of season 7, by the looks of it) and they may collide in a festival of flesh and well-conditioned hair only for Bran Stark to later show up with some awkward news.
Game of Thrones season 7 arrives on HBO, Sky Atlantic and NOWTV 16 July.
Join our new commenting forum
Join thought-provoking conversations, follow other Independent readers and see their replies