'HBO are offering me a new contract anyway': The secret lockdown diary of George RR Martin aged 72 and a half
Baking banana bread, wild swimming, Zoom quizzes! George RR Martin has spent lockdown doing everything but finishing his 'A Song of Ice and Fire' series – at least according to his secret diary, which has been (ahem) unearthed by Ed Cumming just as the fantasy titan signs a new eight-figure book deal with HBO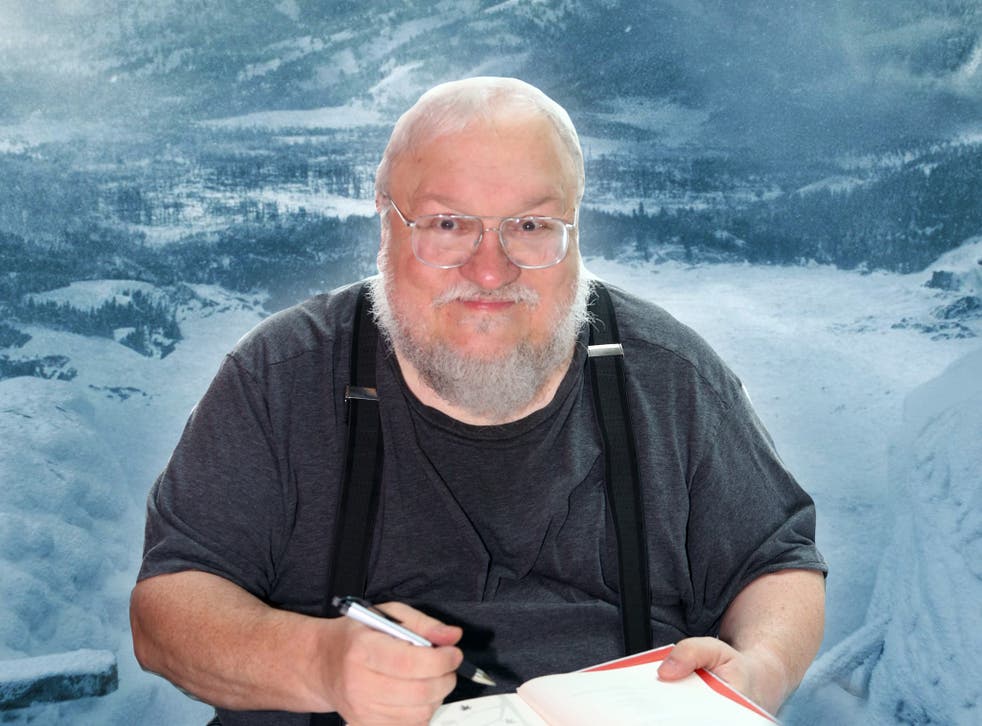 George RR Martin published the first three titles in the planned seven-book A Song of Ice and Fire sequence within four years. After that, five years passed before book four, and another six years before book five. It's now a decade since book five, with no sign more work is imminent.
HBO's TV show based on the books, Game of Thrones, overtook its source material and had to finish the story without him. The results were controversial. Fans have long worried that Martin, who is 72, will die before he completes his story. HBO don't seem to share their concerns.
Yesterday, it was announced that he has signed a new eight-figure, five-book deal with them. The king of procrastinators gave Ed Cumming exclusive access to his diary, showing what he's been up to in lockdown and why he hasn't been able to knuckle down to it.
Monday
Email from my publishers celebrating 10 years since the last Song of Ice and Fire book. They ask if they might see a new chapter by the end of this week. Think they're being sarcastic. I thank them politely and point out that you can't rush art. That's lucky, they say, as they're only trying to rush a few tits and dragons. HBO tried to rush that, I reply, and look how it turned out. All that rubbish with Bran. No response. Didn't think so. Too late to start today. Will get down to it tomorrow.
Tuesday
Did 200 words before being distracted by a video about banana bread. Daydream a short story about Nigella of House L'orson, the temptress daughter of a grizzled patriarch who served as Master of Coin. Accidentally knock official HBO dragon mug and spill coffee over keyboard. Call Sean Bean to ask laptop advice. Surprisingly helpful. "One does not simply walk into an order," he said.
Wednesday
Up all night dreaming of bananas. Ask fans for banana bread recipes. Usual furious replies asking why I'm not writing. Concern about the amount of banana bread I'm eating. Asked if I'm taking enough exercise. Explain that I'm waiting for a new laptop. More impatience. One suggests I walk into the sea. Google walking into the sea. Find Guardian article about the benefits of "wild swimming". Not something I've encountered before but seems to be helpful to writers. Perhaps a bit of exercise would clear my head. Realise I don't own any trunks. Call Liam Cunningham to ask about swimwear. Surprisingly unhelpful.  I thought he knew all about smuggling onions. "I know men," he said, quoting my own lines back at me. "They're more or less the same in any corner of the world." Wouldn't say that on a beach, would he?
Thursday
Email HBO about their mug balance. No reply. Workshop Game of Thrones spin-off TV ideas instead. So far have "The Real Lannisters", about payday lenders, "We Do Not Sow", about low-intervention farming. Idea for a gameshow called "The Wall" but discover someone else has taken it. Try writing by hand but too furious.
Friday
Waiting for delivery of laptop and swimming trunks. Sort sock drawer out. Find two red ones. "A wedding," I think to myself, with a rueful chuckle. Remember I need to write a round of questions for family zoom quiz. Parcel man texts changing the estimated arrival from "morning" to "afternoon". Too distracted to write.
Saturday
Tried to go "wild swimming" but was accosted by an angry fan who had named her six-year-old daughter Daenerys. I replied saying she shouldn't have named her child after a book about magic snowmen, and that if she really spent any time on the forums she would have known better. Go on the forums to check that I was right. I was. See more messages asking why I'm not writing. I say there would be no point writing them without fans. Fans reply saying there would be no fans without the books. Argument continues for several hours. This kind of engagement is what makes the community so rewarding. Too exhausted to write.
Sunday
Zoom quiz was a disaster. Didn't have time to finish my round so my aunt wrote the final questions for me. They started alright but by the end they were all over the place. Didn't make any sense. She said if I cared so much I should have done it myself. She asked again why I hadn't let her be an extra in the TV series when even Ed Sheeran had a go. In anger, I said I based the character of Drogon on her.
Monday
Email agent to apologise for not having written the chapter the publishers asked for. They reply telling me not to worry and say HBO are offering me a new contract anyway. Fifty million dollars for five more years. Email from publishers saying do I realise this doesn't let me off the hook for the novels. I reassure them that I treat all my contracts with equal respect.
Tuesday
Another email from agent. I've been offered a Broadway show. Some nonsense about a jousting tournament. I accept. Must get down to it. Just as soon as I've finished this diary.
Register for free to continue reading
Registration is a free and easy way to support our truly independent journalism
By registering, you will also enjoy limited access to Premium articles, exclusive newsletters, commenting, and virtual events with our leading journalists
Already have an account? sign in
Register for free to continue reading
Registration is a free and easy way to support our truly independent journalism
By registering, you will also enjoy limited access to Premium articles, exclusive newsletters, commenting, and virtual events with our leading journalists
Already have an account? sign in
Join our new commenting forum
Join thought-provoking conversations, follow other Independent readers and see their replies