comment
I'm a Celebrity has become a dystopian rehab for disgraced politicians
By the time Matt Hancock left the jungle last year, he had gained popularity and was even considered a heartthrob by some. Now, Nigel Farage is going down under with the hope of restoring his own reputation. It's an unsettling sign of the times, writes Ellie Harrison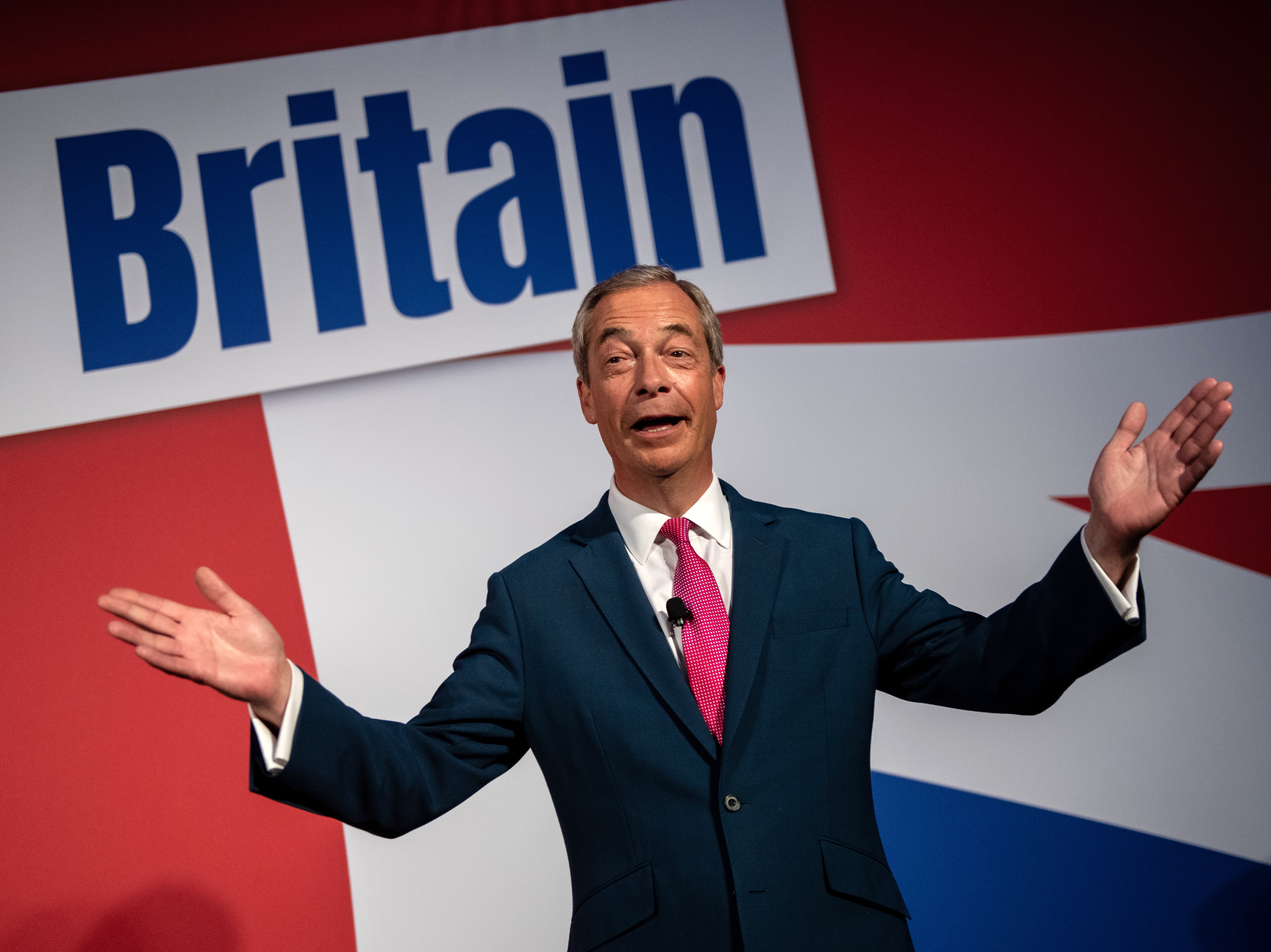 There are people out there who have a crush on Matt Hancock. Unbelievable – but true. And I'm a Celebrity is to blame. When he entered the ITV reality juggernaut last year, he was – how can I put this? – not well-liked. He was the man who had presided over the worst Covid death toll in Europe, who broke his own lockdown rules to play tonsil tennis with his aide Gina Coladangelo. When he left, 21 days later, his sweaty, grinning form loping across the rope bridge to grope Coladangelo's bottom, he was... someone else. He was someone who came in third place after national treasure footballer Jill Scott and the lovely Hollyoaks actor Owen Warner. Someone who, according to 42.8 per cent of people in a poll conducted on Lorraine, improved his reputation on I'm a Celebrity. Someone who people fancied.
"Am I the only one who finds Matt Hancock sexy?" wrote one poster on Mumsnet. Someone else on Twitter/X said they thought he had "great snogging lips". I am sorry for writing those words. I really am. But we need to talk about it. Because now, Nigel Farage is going down under to get intimate with snakes and spiders and scrotums (clearly keen to get back on the frontline of politics). The former UKIP leader, whose behaviour during the EU referendum campaign prompted nearly 40,000 people to complain to the police that he was inciting racial hatred, who once said working women are "worth less" than men and that he would be "uncomfortable" if a Romanian family moved in next-door, is entering the jungle alongside Britney Spears' sister Jamie Lynn and Fred Sirieix off First Dates.
The man smokes like a chimney and drinks like a fish, so there is a chance he will come across as a grumpy loser when deprived of these luxuries in camp, but I have a horrible feeling he might, like Hancock, experience a sort-of reverse cancellation. The show will give him a chance to clown about, and indulge his persona as an ale-drinking man of the people – something there's a particularly British affection for. Last month, he claimed he could soon be leading the Conservatives, amid speculation that he might be set to rejoin Rishi Sunak's party (he was a member until the early Nineties) – could this be the first step towards that goal? Worse still… will he go the way of Hancock and become a weird, guilty crush?
We've seen it all before. And not just with Hancock. Nadine Dorries, Lembit Öpik and Edwina Currie are among those who have used the show to try to burnish their reputations. Dorries, in signature chaotic style, ended up being investigated for failing to declare her fee. And let's not forget, television was the making of Boris Johnson: Have I Got News For You allowed him to showcase his bungling fool act and win over the public, before he went on to become London Mayor. The appearance of his father Stanley Johnson on I'm a Celebrity in 2017 contributed to Boris's image as a cuddly, harmless figure – two years later, the bleach-blonde buffoon was PM. More benignly, Strictly and the "Gangnam Style" dance that we can never unsee gave former Labour politician Ed Balls, who lost his seat in 2015, a career in light entertainment. He now regularly guest presents on Good Morning Britain.
But as a public service broadcaster, surely ITV has a duty not to cast disgraced politicians on I'm a Celebrity. More than 50,000 people have signed a petition calling for it to stop. It's been reported that Farage will make £1.5m from the show – the highest any person has ever been paid to appear. "How much?!" he gloats in a grim video on his socials. Deal or No Deal's Noel Edmonds had the record fee before that, at £600,000, in 2018. (Hancock made £320,000 in the jungle, but let's be fair, he did donate three per cent of it to charity.)
ITV isn't just paying these people, though, and raking in the cash itself in the process – it's also completely in charge of their revival narratives. Boy George, who was on the lineup with Hancock last year, has claimed that scenes of campmates mocking the former health secretary were cut, possibly because ITV bosses wanted him to seem more favourable in the edit and, ultimately, win the show. Viewers might have tried to punish Hancock by relentlessly nominating him for Bushtucker Trials – but he took every challenge on the chin and all the ritual humiliation did was endear him to the public. ITV must have known this. And it smacks of hypocrisy that non-celebrities such as Big Brother's Trish, who has been cut from the ITV show's spinoff Late & Live after offensive historic tweets were resurfaced, aren't offered the chance to redeem themselves, while Hancock and Farage seem to get nine lives.
Turning these public figures into protagonists for primetime entertainment trivialises their wrongs against society, and has become a dystopian de facto rehab centre. No doubt the recently sacked Suella Braverman, who'd surely leap at the chance to fly to Australia and get away from homeless people, refugees and protestors, will be next.
'I'm a Celebrity' begins on ITV at 9pm on Sunday 19 November
Join our commenting forum
Join thought-provoking conversations, follow other Independent readers and see their replies