Iron Fist: One simple change that could have saved Netflix's new Marvel series
The answer to all their problems was sitting right in front of them - and his name is Lewis Tan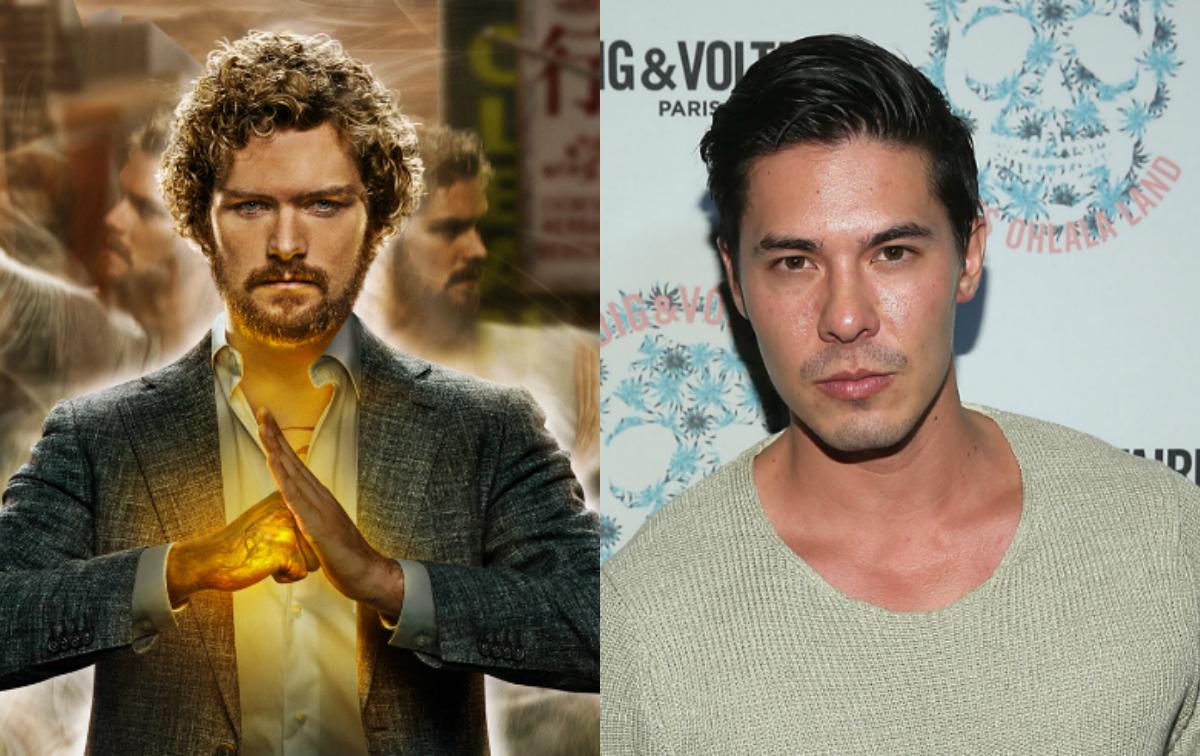 Marvel's Iron Fist has deflated Netflix's run of hits like a withering birthday balloon.
The latest member of The Defenders sits dead in the middle of the hype built up around Luke Cage, Jessica Jones, and Daredevil; but its reception by critics and fans alike has been a pretty frosty affair, with the show getting hit with various damning labels like "tiresome", "frustrating and ferociously boring", and "laughingly bad".
So, where did it all go wrong? Understandably, a lot of the conversation has inevitably (and rightfully) come to centre on the show's decision not to cast an Asian lead in the role, since the original Iron Fist wasn't exactly much more than a play on the old tropes of white saviours co-opting and claiming mastery over other cultures.
Yet, what's become of particular frustration for fans is that the answer to all of Netflix's problems was seemingly right in front of them; specifically, episode eight, which saw Lewis Tan drop in as a complete scene-stealer in the role of villain Zhou Cheng, a member of the Hand. Before the show had even premiered, it was revealed Tan had actually auditioned for the role of Danny Rand, coming very close to landing the part.
"I had a lot to offer here, but I knew that the character is white in the comic book, so I was concerned," Tan recently told Vulture about his experience. "But I thought at least I had a shot — I'm half white and I do martial arts and I could easily play that role. So I was excited. And then I read for Danny and they liked me a lot."
"I read again and again and again, and it was a long process, and it got to the point where they were talking about my availability and my dates. That's always a good sign, you know? And then they went with Finn [Jones] and they had me read for a villain part maybe two weeks later."
Marvel's Iron Fist - Trailer
Now, it's not that Finn Jones is egregiously poor in the role of Rand, and he'd already racked up his fair share of fans thanks to his stint on Game of Thrones, but how much could we really expect from the actor when he was working with such inherently bland material? Come on, the billionaire orphan who masters martial arts before rocking up in NYC like a shoeless gap year student, the kind who always corners people at dinner parties? That's one of the most tiresome combinations of narrative tropes (just a smidge of Doctor Strange, a dash of Iron Man) and real-life individuals who you've already un-friended on Facebook that Marvel could have plucked out of its roster.
In fact, it's easy to question why Marvel even roped Iron Fist into its Defenders line-up in the first place; they've already strayed far from the comics by picking up on minor members, considering the Defenders were originally Hulk and Doctor Stange's gig, and Iron Fist has never been a particular fan favourite. For context, he rated number 46 in IGN's list of the top 50 Avengers - not superhero characters, just Avengers.
So, if Iron Fist really has to become part of the Defenders at all, he's not exactly enough of a sacred character to demand absolute faithfulness to the source material; especially when the casting of Tan - who is half-Chinese, half-white - would have shifted the narrative to a place of far more enticing possibility for viewers.
As he himself described, "I personally think it would have been a really interesting dynamic to see this Asian-American guy who's not in touch with his Asian roots go and get in touch with them and discover this power. I think that's super interesting and we've never seen that. We've seen this narrative already; we've seen it many times. So I thought it would be cool and that it would add some more colour to The Defenders."
Access unlimited streaming of movies and TV shows with Amazon Prime Video
Sign up now for a 30-day free trial
Sign up
Access unlimited streaming of movies and TV shows with Amazon Prime Video
Sign up now for a 30-day free trial
Sign up
Netflix Originals 2017: All the films and TV shows to look out for
Show all 14

"I think it would be really interesting to have that feeling of an outsider. There's no more of an outsider than an Asian-American: We feel like outsiders in Asia and we feel like outsiders at home. That's been really difficult — especially for me. It's been hard for me, because in the casting world, it's very specific. So when they see me and I'm six-two, I'm 180 pounds, I'm a muscular half-Asian dude. They're like, 'Well, I don't know what to do with this guy.' They're like, 'He's not Asian, he's not white … no.' That's what I've been dealing with my whole life. So I understand those frustrations of being an outsider. Like Danny's character. I understand him very well."
It's not that Iron Fist as an entity would have had to dramatically change with Tan's casting, but even that slight shift in perspective for the character could have completely transformed the tone and drive of the show, to a viewpoint audiences won't have felt like they were watching for the thousandth time.
And then, there's the issue of the show's fight scenes, which came to mark another sore point for many viewers who complained of their sense of sloppiness, and an uninspired lethargic quality. Mashable's Angie J. Han picked up on a few particularly enlightening comments Jones made in an interview with The Metro, which seemed to suggest an extremely rushed production schedule on the show.
Jones described, "I had three weeks of very intense martial arts and weight training preparation. But then unfortunately once the show started, the filming schedule was just so tight – I was working 14 hours every day, six days a week, days into nights, nights into days – and actually my schedule didn't allow me to continue the training as much as I really hoped. I was learning the fight scenes 15 minutes before we actually shot them because the schedule was so tight. So 15 minutes before the stunt director would talk me through the choreography and I'd just jump straight into it."
To put that in context, learning stunt choreography 15 minutes before shooting is a slightly insane task to ask of even a season practitioner of the art, but for a relative amateur? That's just setting Jones up for failure and, unfortunately, his lack of training is painfully obvious onscreen. Which then begs the question, why not cast someone with experience in martial arts?
Tan happens to be the son of renowned martial artist and stunt coordinator Philip Tan; plus, his own talent in the field is pretty obvious both in his own brief appearance on the show, and in a video he posted on his Twitter page.

Certainly, Iron Fist's problems don't lie entirely with the casting of its lead, but there's a sense that where it lacks - in the dull narrative or uninspired dialogue - could at least have been given a fresh spin by showcasing new angles, diverse perspectives, and the talents of great stunt performers.
The lesson here is clear: diversity isn't just important, it can also make for much better television.