Making a Murderer, Serial and the rise of the blood-boiling true crime story
The year long-form crime journalism found its audience
Christopher Hooton
Tuesday 05 January 2016 17:23 Comments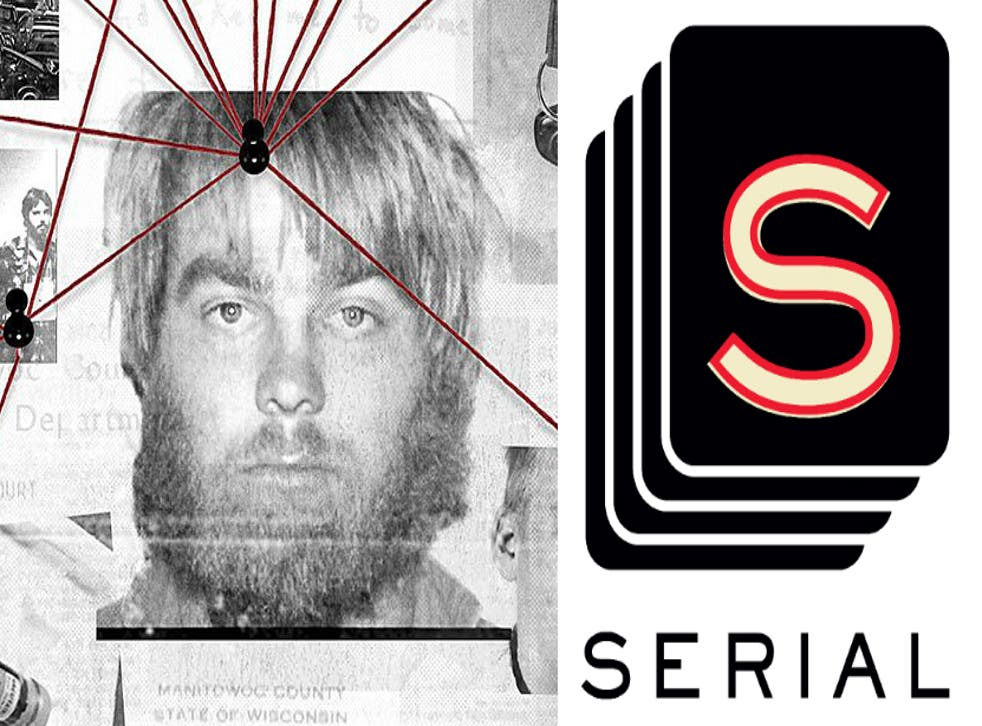 There's no denying that the growth of the internet has come with a corresponding contraction in attention spans. Faced with an avalanche of content, people generally dip in and out, scooping the bare essentials of a story or event, taking on board more information every day than humans ever have but in thousands of tiny mouthfuls (mindfuls?).
'Long Reads' (as they're despairingly called) have attempted to buck this trend, along with the concept of 'binge-viewing' (though you could argue this is necessitated by impatience) but none so successfully as the lengthy true crime series.
Serial kick-started the trend, an offshoot of the already successful This American Life podcast, which promised to unfurl its story week by week. 'Baltimore teen arrested for murdering ex-girlfriend' is a story that would have struggled for coverage outside of Maryland in print, broadcast and online news, but in the bubble, the cerebral clearing, that is the podcast, it became an obsession to millions of listeners all around the world and broke podcast records.
HBO to a lesser extent had a similar hit with The Jinx, which centred on real estate heir Robert Durst's alleged murders, and now Netflix has engrossed an audience bored over the festive season with Making a Murderer, the incredible, infuriating story of a man who spent nearly 20 years in prison only to be exonerated through DNA evidence.
The genre isn't anything new of course - 1988's The Thin Blue Line, 2001's The Staircase and 2012's West of Memphis all spring to mind as other stories riddled with conjecture, contradiction and corruption - but its transference into the mainstream, the 'Trending Now', 50,000 shares, 'Must Read' mainstream, definitely is.
The reasons for this are manifold. Firstly, it is something about the density of the cases that seems to have drawn people in. Series like the above pour over the minutiae of their cases, making the listener feel informed and smart in a modern world where we're usually quick to offer an opinion despite only knowing a scant few facts. The distribution method is key too, as podcasts and back-to-back episode TV series offer a sense of enclosure not unlike that of reading a book but somehow even more involved. It's as though refreshing Twitter, checking WhatsApp and scrolling through Spotify is like scanning through radio channels, but when you hit a podcast you tune into a specific frequency and block out the noise - totally absorbed by the subject matter.
The way they put you in the shoes of the (potentially) wrongly-punished suspect is integral too, forcing you to think long and hard about how you would act in these situations, how imperfect your memory actually is, and how skilled you would be at getting your versions of events over.
I think the main reason for their sudden success however is the way they can effect change, where perhaps others couldn't pre-internet. People love justice and they love to see the truth out, and with it now being easier than ever for the masses to funnel their outrage at prosecutors and police departments online, listeners/viewers feel part of the story, as though they're a million strong group of pro-bono lawyers standing behind the defendant in the courthouse (or angry mob, depending on how you look at it).
But what will be the next Making a Murder or Serial, and how will the genre change? People's outrage might be fiery, but it is finite. The makers of MaM have lamented how cases such as Steven Avery's are rife throughout the world, but there are only so many hours in the day people can devote to such shows, much less being angry about them. While the series are undoubtedly a noble attempt to bring some order and sense to an often chaotic and corrupt world, the tragedy of them is that only a select few cases - blessed with particularly salacious narratives and good access to the people involved - will get the attention they deserve.
Register for free to continue reading
Registration is a free and easy way to support our truly independent journalism
By registering, you will also enjoy limited access to Premium articles, exclusive newsletters, commenting, and virtual events with our leading journalists
Already have an account? sign in
Join our new commenting forum
Join thought-provoking conversations, follow other Independent readers and see their replies