We tracked down the man behind those Netflix 'Fireplace for Your Home' movies
It turns out filming a static shot of a fireplace for an hour isn't as easy as you'd think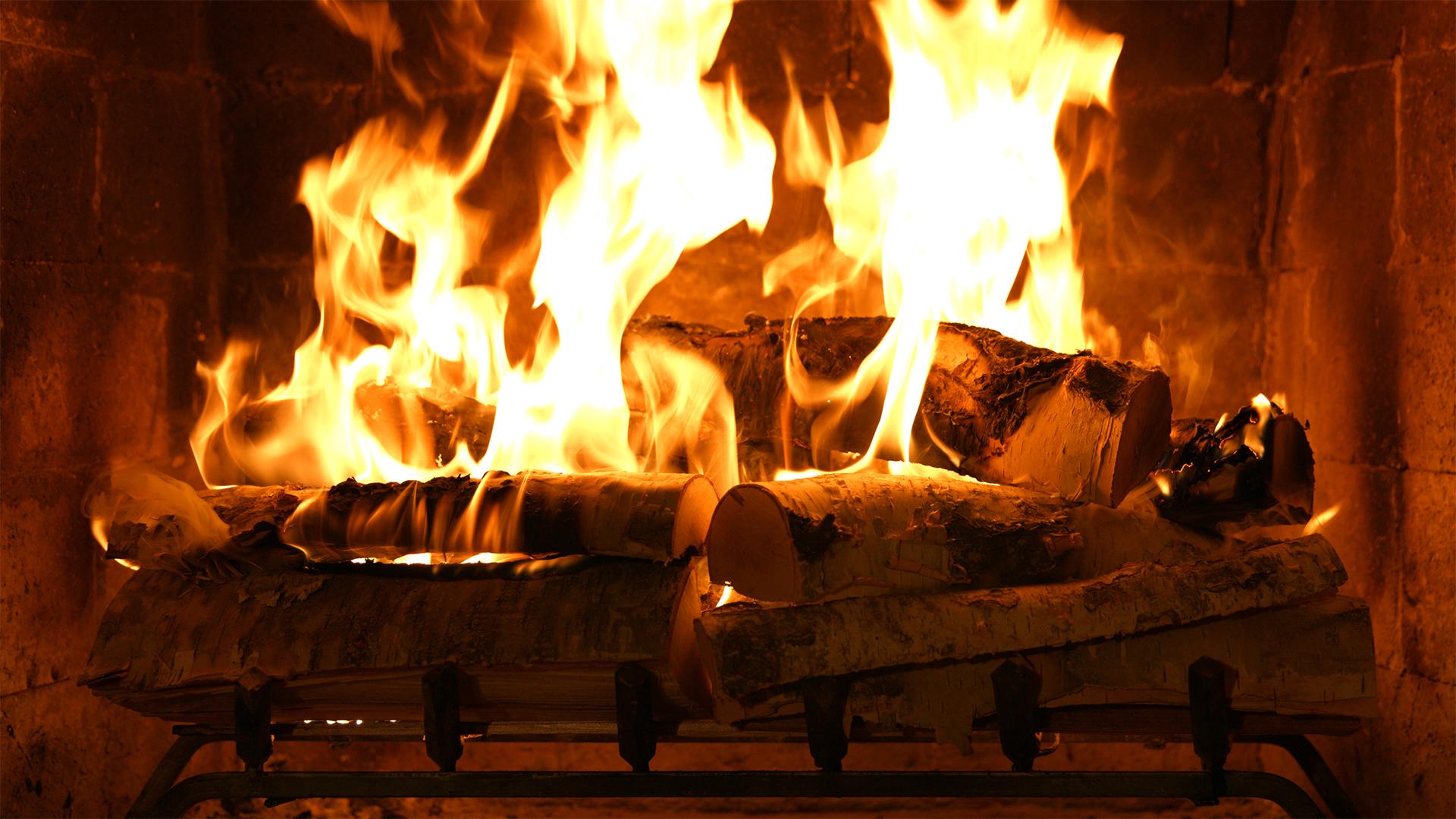 In the battle for the Christmas Day viewer, streaming services shell out big bucks for enduring festive favourites like Love Actually and Elf. They have a secret weapon of more modest scale though, in the form of Fireplace for Your Home's deceptively popular range of atmospheric titles.
A hygge life hack for those without a chimney, the films offer hours of scintillating wood-burning action. They provide a cosiness without the hassle of smoke and soot, and – after enough glasses of port – start to serve as a metaphor for the synthetic, intangible nature of Christmas itself.
But how did these ambient, vaguely Lynchian masterpieces even get onto Netflix? We tracked down George Ford, the director behind the films and founder of Pet Media Plus, based in Longview, Washington, and asked him a few burning questions (no apologies for that).
Fireplace 4K: Crackling Birchwood from Fireplace for Your Home
George, I understand your 9 to 5 is running a pet supplies company famous for products that train birds how to speak and sing. How on Earth did you end up getting into the VOD fireplace game?
So this one day I was filming a crazy cat DVD called Adventure Cat. It's a television video for cats to keep them busy, and all these mice were running around and I thought, "I'm like a reality filmmaker for rodents." It got me thinking about what else I could capture.
My children were always asking me to build a fire, especially during the holidays. I had seen the one that was made in the 1960s and thought it was time for an update. Besides, I thought it would be much easier to just place a television inside our fireplace hearth than keep making a real fire.
And did you approach Netflix with the idea, or were they on the lookout for some slow TV?
Netflix and a few other streaming services thought I had completely lost it by offering them what I called "the best fireplace you have ever seen". They laughed it off, of course, at least for a couple of years until I found the right person in Netflix to take me seriously, his name was Ian. He and I had a few laughs along the way with this.
I think he may have thought he could be a hero or a zero if he brought the videos onto Netflix. He was literally taking the chance of losing his credibility as a buyer, but it caught on like wildfire and both Ian and I were very happy.
2010's Fireplace for Your Home S1: E1: Crackling Yule Log Fireplace – with its instrumental versions of holiday favourites like "Joy to the World" and "We Wish You a Merry Christmas" – was obviously held back by its narrow focus. Why did it take five years for you to make the all seasons-inclusive follow-up, Fireplace 4K: Classic Crackling Fireplace?
Access unlimited streaming of movies and TV shows with Amazon Prime Video
Sign up now for a 30-day free trial
Sign up
Access unlimited streaming of movies and TV shows with Amazon Prime Video
Sign up now for a 30-day free trial
Sign up
This is show business. I actually had them all made much earlier! We needed to see the other titles perform and become popular for Netflix, Amazon, iTunes, Google Play, Pureflix and many more. The thought of having a "year around" fireplace was laughable at the time, what with almost every home having some type of gas or real fireplace anyhow. Who would want a fake fireplace in the summer? Well, it looks like just about everyone.
About that – do you have any ideas how many plays the videos have racked up? It must be a pretty big number!
This is a great question of which I have pondered many times. I've tried to come up with a formula for how many total star reviews and whatnot. I would guess in excess of 70 million views would be a fair number, as many times people watch it over and over – sometimes I feel like I account for one of those million alone. It may be higher though, Netflix now has this available worldwide [The Independent has requested at least a ballpark figure from Netflix, which doesn't make its ratings public].
Are you able to give any indication of the money you made from the three titles on Netflix?
Not as much as everyone might think, and before you go quitting your day job to be a fireplace filmmaker, keep in mind the first one cost just under 35,000 American dollars to figure out, and took two years to produce.
That is...a lot of money.
The costs of hiring production studios to come out and film the fireplace grew. We battled timing issues, colour, audio and general high-resolution problems along the way. Special cameras have to be used around flames and only certain colour temperatures work – that's why you just don't see an open flame much in movies.
Best films on Netflix
Show all 28
Which of the trilogy is your favourite? For me it's the birchwood edition; the crackle has a real richness to it, plus you get the aesthetic bonus of the bark.
The birchwood was a fun one to complete. We had to ship in the wood from halfway across America, twice!
How come?
We burned through the first batch and I decided on a re-shoot for quality. It's one of my favourites too, though, although that fir bark and sap can be snappy too.
The Classic Fireplace is my all-time favourite because of all the hard work that went into it figuring it out, we must have nearly quit altogether about 100 times before it was finally completed. We didn't realise how hard it would be to film a high-quality fireplace. The wood would burn in the wrong direction and we had other issues with colour and picture quality. It quickly became apparent that this would be a unique project that required very special equipment to get it right.
In 2017, Netflix made a dystopian version of your fireplace videos (A Home Fireplace: Bright Edition) to tie-in with the release of the movie Bright, did they consult you on this? Frankly, it feels like an infringement on your intellectual property.
This was a bit of a surprise to us, but it was all in fun. The bad news, of course, is they beat us to the burn barrel edition of Fireplace for your Home. Dang it.
Where actually is the fireplace from the videos? Is it in your home?
It is. I had purchased this very old and run down house to fix up. It had this fantastic fireplace which I really liked and after a bit of clean up it became the setting of Fireplace for your Home!
Can we expect more fireplace videos? Personally, I would like to see you tackle some more types of wood.
We have around 70 titles complete, with about 40 published here and there online on various sites. Be on the lookout for our Mesquite Fireplace and Faux Fireplace, with Chestnuts Roasting on an Open Fire coming to homes everywhere soon.
And what about expanding the atmospheric TV genre? Might we see Water Fountain for Your Home? Wheelbarrow Full of Puppies for Your Home?
You never know what the gang at Fireplace for Your Home will be cooking up, or cooling down for that matter – Melting Icicles, anyone?
Actually, if you look closely you may catch a glimpse of our Mesquite Fireplace in Liam Neeson's movie Hard Powder slated for release in February 2019, and the "Old Spice" guy has also been spotted playing our titles in commercials – our videos have been licensed for several movies, television shows and advertisements.
Thanks for this George, and happy burning.
Thank you!
Join our commenting forum
Join thought-provoking conversations, follow other Independent readers and see their replies