New on Netflix in January 2015: Best films and TV shows on UK service
Film fans will soon be able to watch the likes of Les Miserables and The Fighter
Jess Denham
Tuesday 30 December 2014 15:44 Comments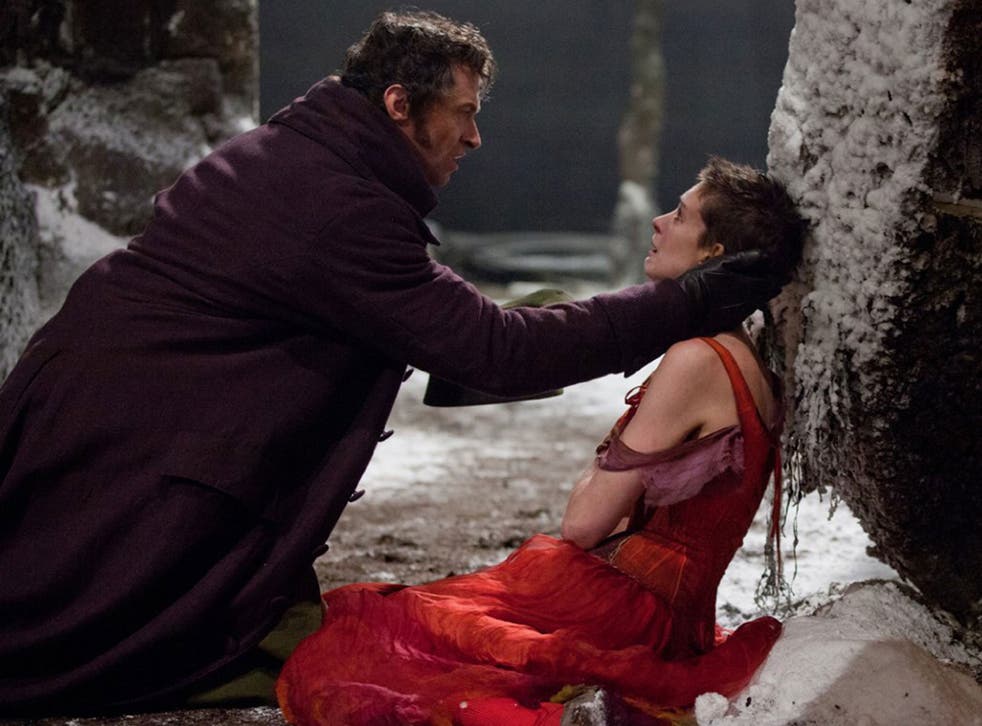 New Year, new Netflix releases. Here are some of the best films, TV shows and documentaries hitting the streaming service in January to kick start your 2015. Who said anything about exercise? We're staying on the sofa.
Film
Aladdin – 24/01
Yes, Disney's animated classic complete with magic carpet is finally coming to Netflix. At last you can sing along to "A Whole New World" at the top of your lungs as the genie helps a street urchin win Princess Jasmine's love.
Les Miserables – 14/01
Rebellion is in the air in this 2012 musical film set in post-revolutionary France. Starring Hugh Jackman as Jean Valjean alongside Russell Crowe, Anne Hathaway and Amanda Seyfried, Les Mis picked up three Oscars.
The Fighter – 21/01
Another Oscar triumph, Mark Wahlberg and Christian Bale star as boxer Micky Ward and his trainer brother Dicky in this powerful sporting biopic.
Locke – 01/01
Tom Hardy plays dedicated family man and successful construction manager Ivan Locke in this compelling movie based on one phone call that threatens to changes everything.
The Quiet Ones – 01/01
Horror fans may enjoy this scary movie about a university professor and his students, who conduct an experiment on a young woman only to awake dark, terrifying forces.
Joe – 01/01
When an ex-con meets a 15-year-old boy he is forced to decide – redemption or ruin? Nicolas Cage and Tye Sheridan play the leads in this award-winning 2013 drama.
Skyline – 22/01
The whole human race is at risk of being swallowed up by an invading alien force in this bizarre sci-fi thriller featuring Eric Balfour and Scottie Thompson.
The Omen – 02/01
Gregory Peck and Lee Remick star in this classic 1976 horror flick about the mysterious deaths surrounding a US ambassador and his devil child son.
TV
Sons of Anarchy, Season 6 – 02/01
Jax struggles to hold SAMCRO together after Tara and Clay's arrests while Toric offers the duo deals in exchange for them giving the motorcycle club.
The Office US, Season 9 – 06/01
Dwight and Jim are intimidated by the latest additions to the office in the final series of the hit sitcom. Nellie's life is made miserable by Andy after she takes his job.
26 Netflix shows you need to watch

Show all 26
The Good Wife, Season 5 – 31/01
Cary and Alicia embark on a mission to set up their own firm after leaving Lockhart & Gardner. Elsewhere, new Governor Peter Florrick makes Eli his new chief of staff.
Documentaries
Music for Mandela – 01/01
This movie focuses on the important role that music played in the life of one of our most iconic leaders.
Brasslands – 01/02
Watch half a million people arrive in a tiny Serbian village for the 50th anniversary of the world's largest trumpet festival.
Other releases
The Legend of Hercules – 01/01
Blue Ruin – 01/01
The Mighty Quinn – 01/01
Postman Pat: The Movie – 01/01
Sabotage – 01/01
Killing Season – 01/01
The Believers – 01/01
See No Evil 2 – 01/01
Samurai Jack, Season 3 – 01/01
Foster's Home for Imaginary Friends, Seasons 2 and 3 – 01/01
Van Helsing – 02/01
The Informant – 02/01
Curious George, Seasons 1 to 4 – 02/01
Big Star: Nothing Can Hurt Me – 14/01
The Adventures of Puss in Boots – 16/01
Register for free to continue reading
Registration is a free and easy way to support our truly independent journalism
By registering, you will also enjoy limited access to Premium articles, exclusive newsletters, commenting, and virtual events with our leading journalists
Already have an account? sign in
Join our new commenting forum
Join thought-provoking conversations, follow other Independent readers and see their replies