comment
Never mind the 'toxic falling out' – Holly and Phil have been doomed since queuegate
The two 'This Morning' presenters have been besieged by reports of behind-the-scenes tension. It's a potentially messy situation, writes Louis Chilton – but Schofield and Willoughby lost their audience's sympathy months ago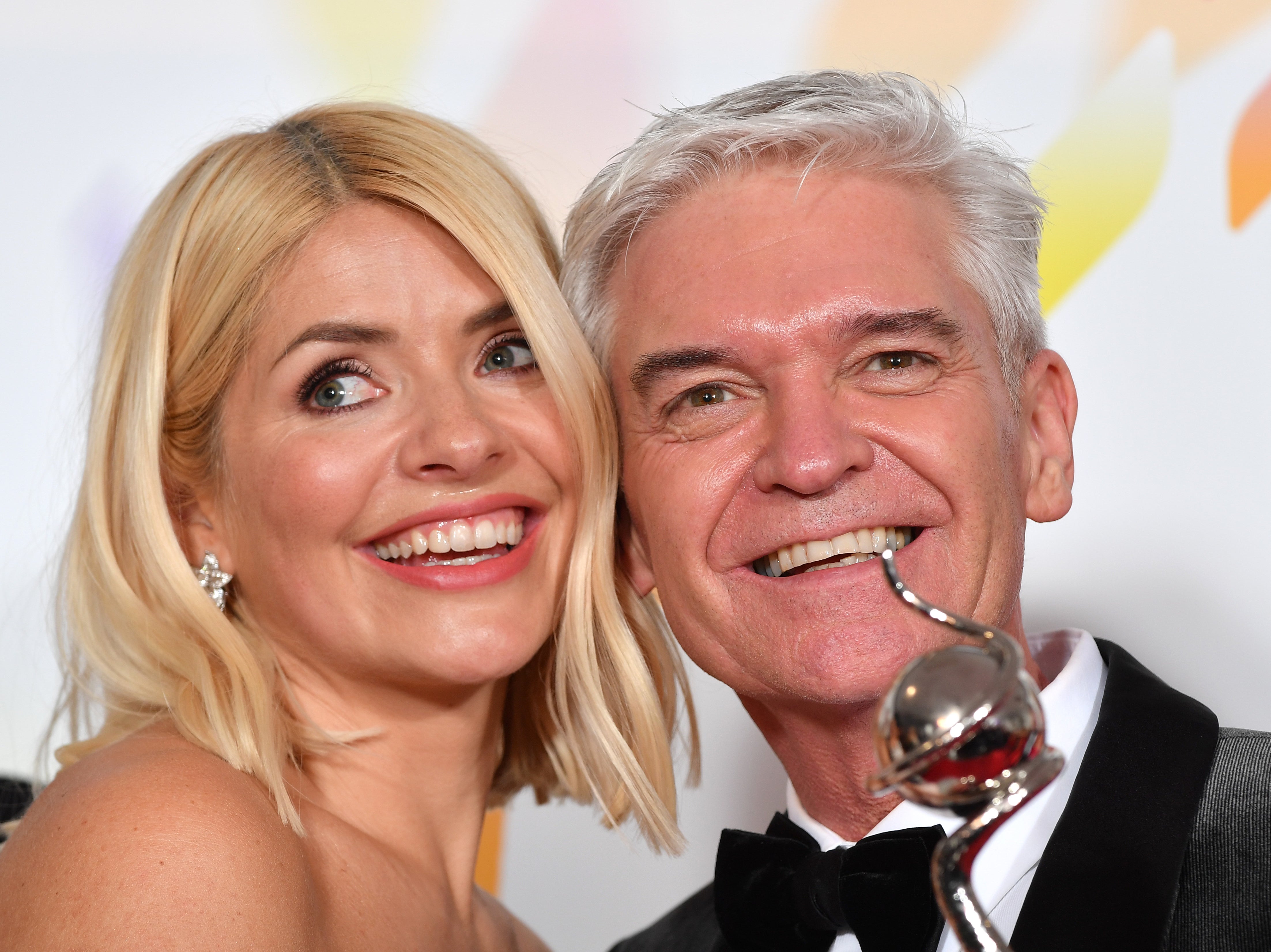 There's nothing quite like the giddy, rubbernecking thrill of watching two celebrities fall out. Whether it's Vin Diesel and Dwayne Johnson, or Will Smith and Chris Rock, the "celebrity feud" holds an almost sacred place in our popular culture; it is the stuff from which legends are born. So it's no wonder reports of a "toxic rift" between This Morning presenters Phillip Schofield and Holly Willoughby have caught the public's imagination over the past week. Here, though, there has been no social media sparring, no televised slap. The rumoured bust-up exists only in hypothesis. This week, viewers have been tuning into the ITV chat show like armchair Poirots, scrutinising every sideways glance or rictus grin for the signs of poorly concealed fury.
Naturally, Schofield has seemingly dismissed the idea of any bad blood between them, while both presenters have smiled through this week's broadcasts as if the ongoing tabloid feeding frenzy was a forgotten dream. If indeed these reports of a "rift" are true, though, it could suggest that the end is nigh for morning TV's golden duo. After 14 years together on This Morning, team Schoby (Willoughfield?) may not be long for this world. But it would be wrong to suggest that their problems began with the supposed "feud". No, if their fates were written, then they were written back in 2022, during the scandal that came to be known as "queuegate".
To refresh your memory: in September 2022, Queen Elizabeth II died. A nation mourned. As part of this mourning, people were given the chance to witness the monarch's body lying in state. Some queued for more than 24 hours straight for their chance at coffin-proximity; celebrities including David Beckham, Tilda Swinton and James Blunt swallowed their pride and waited in line with the hoi polloi. Schofield and Willoughby, however, committed that most un-British of faux pas, and queue-jumped – live on television, no less. The backlash was immediate and ferocious; no amount of explaining or justifying from ITV could abate it. The pair were booed while collecting an award at the National Television Awards; even now, if you scan through social media while This Morning is airing, you will invariably find people bringing up the "queuegate" mess. It has carried a stigma they have been unable to wash off.
On the one hand, there is something deeply ludicrous about "queuegate" as a scandal. The idea of media figures receiving privileged access to an in-demand event is hardly uncharted territory. But what Schofield and Willoughby – or, perhaps, their producers – were guilty of was simply misjudging the tenor of This Morning's audience. The series is rooted in its broad, accessible appeal. Schofield and Willoughby are easygoing, demotic presenters, upbeat almost to the point of nannying. So when they skipped the queue to go and see the Queen, this didn't read like some elitist news presenter taking their spot for optimal coverage. This felt like plain old Holly and Phil, refusing to wait their turn with the rest.
Phillip Schofield and Holly Willoughby seen being escorted past queue to see Queen's coffin
While it is this queuing transgression that has come back to haunt Philloughby most damagingly, This Morning also come under fire last year for a wheel-spinning segment that turned the cost of living crisis into a tasteless fairground game. The game was tone-deaf to a dystopian extent, and struck upon the same disillusioning notion that "queuegate" had raised: that underneath their relentlessly genial screen personas, Schofield and Willoughby were not necessarily the relatable man and woman of the people they made out to be.
By the time rumours of the feud intensified last week, it almost seemed as if parts of the public were gleefully anticipating their downfall – maybe even hoping for it. If Schofield and Willoughby really are at loggerheads, then it's fair to assume that This Morning will have to have an overhaul at some point. But make no mistake: the show's problems run deeper than just two "feuding" stars. Given This Morning's peach of a time slot, there'll be no shortage of presenters queuing up to replace them. If only they can make sure to wait their turn.
Join our commenting forum
Join thought-provoking conversations, follow other Independent readers and see their replies