The Bisexual: Why does it take an American for British TV comedy to talk about sex frankly and maturely?
As Desiree Akhavan's series comes to a close on Channel 4, Gerard Gilbert explores how sex remains a deliciously bad-taste joke in British comedy
Wednesday 14 November 2018 18:40
comments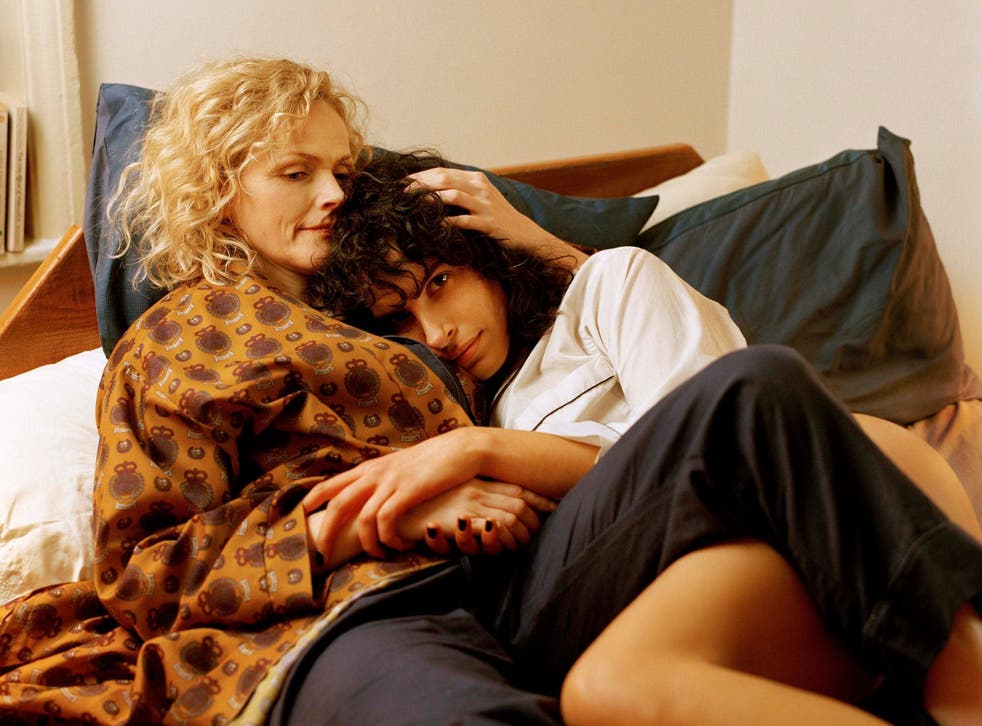 As titles go, The Bisexual is as plainly matter-of-fact as The Office or Detectorists. In the case of Desiree Akhavan's comedy drama for Channel 4, it might also serve as a warning to those for whom LGBT+ issues are a turn-off, or for the more prudish.
The Bisexual ends tomorrow, but is happily available as a box set on All4. Catch it if you can because Akhavan's tender, insightful, wryly amusing and courageously honest saga of bi-curious Leila is one of the very best things I've seen this year. It's been proper, grownup telly, with a sexual and emotional frankness that makes other British TV shows seem timid, furtive even, and melodramatic. A few years ago, the search for a British answer to Lena Dunham's Girls was like a holy grail for commissioning editors and now, when no one's any longer looking, here it is.
Except: how British is The Bisexual? Akhavan is an Iranian-American filmmaker with a Sundance-winning movie, The Miseducation of Cameron Post, on her CV, and who pitched her show, about an outwardly lesbian woman who secretly also wants to sleep with men, around all the networks in her then native LA, before coming to London and the receptive arms of Channel 4. I asked Fiona McDermott, Channel 4's head of comedy, whether a British writer could have created such a sexually and emotionally exposing series.
"I think a British writer absolutely could have written it, if there was a bisexual British filmmaker-writer-performer who wanted to do it," she says. "Would it have been a show that had that sort of sensibility, that sort of questioning, probing, raw, indie-filmmaking sensibility that comes from Desi? I don't know."
Unlikely is my guess, and by coincidence there does happen to be a British comedy featuring lesbian and bisexual characters airing alongside Akhavan's show. Sky Atlantic's Sally4Ever is the latest work from Julia Davis (Hunderby, Camping), in which Davis's character, a sociopathic nightclub singer, seduces a meek and unhappily engaged (to a man) office worker, Sally. It's a classic Davis concoction, fearlessly pushing boundaries until audiences squirm, but sex here is essentially a deliciously bad-taste joke.
"If you were to compare, Julia's done lesbian and bisexuality in quite an overt, predatory, gross-out, arguably tiny bit old-fashioned way," says McDermott. "But Desi is writing from experience, whereas Julia creates amazing comedy grotesques and just pushes and pushes the limits. She's a provocateur in a way that Desi's not trying to be."
The difference arguably goes deeper – to the very core of how British and American comedians operate and their very different taste for self-exposure. I've interviewed Davis and know that's she's an intensely shy person who would no more discuss her private life than write an episode of Still Open All Hours.
"I think we are more personal and open," says Liz Miele, an American standup who's a frequent visitor to London and Edinburgh comedy clubs. "I think we approach standup as a way to express who we truly are to the audience, while many UK comics approach it like an actor and do a character.
"I can laugh at a British comedian and still have no idea who they are by the end of their set," agrees Maria Shehata, a Los Angeles-based comedian who moved to London. "I think [the British] are more likely to do characters, have props and use instruments. It feels more like a performance, which may come from the heavy theatre influence in the UK. I think American comedians are more personal. We took our cue from comedians like Richard Pryor who talk very openly and honestly about their lives."
Access unlimited streaming of movies and TV shows with Amazon Prime Video Sign up now for a 30-day free trial
Sign up
American comedians finding a niche for themselves in the UK is a tradition with a long pedigree, stretching back through Rob Delaney (Catastrophe) and Ruby Wax to Connie Booth, who not only performed in Fawlty Towers as chambermaid Polly, but also wrote it with her then-husband John Cleese. Her exact contribution is easier to intuit than accurately assess, as Booth rarely discusses it beyond saying that she and Cleese found it a useful way of working through their divorce – therapy of sorts.
"It's all speculation, but what she might have done is temper the flavour a tiny bit," says Channel 4's Fiona McDermott. "[Fawlty Towers] is a strong flavour and you can overdo it." Indeed, it would be tempting to speculate what Fawlty Towers might have been like if Cleese had been left to his own devices. Something completely different, perhaps?
Either way, it's interesting that Booth left comedy to train and work as a psychiatrist, while the Chicago-raised Ruby Wax, who has a postgraduate certificate in psychotherapy, campaigns on mental health issues. Wax came to Britain in the 1970s to study acting, eventually getting her own BBC chat shows and script-editing Absolutely Fabulous. Her very American directness has been a useful asset in this country.
"I think my American approach is what makes me stand out in the UK," says Liz Miele from New York. "In the UK I'm this honest, unique unicorn of a person. In the US, I stand out for different stylistic reasons, but there are a lot more comics like me here."
It may no longer be necessary for comedians to make the long haul, however, as the likes of Amy Schumer, Sarah Silverman and Ali Wong – all accessed easily on Netflix, YouTube and the like – merge comedy cultures and teach younger British comedians how to be more open and frank about themselves. "The pond is smaller, we are infected with each other's storytelling more than we ever have been," says McDermott. "The nature of American comedy has empowered more British women to go: 'I can do it like they do it.'"
Indeed, the likes of Michaela Coel, with her semi-autobiographical Channel 4 sitcom Chewing Gum, and Phoebe Waller-Bridge, with BBC3's Fleabag, are pioneering a uniquely British take on this openness about sex and relationships. I once asked Coel where her sexual frankness came from and she said that it was probably from secondary school in Tower Hamlets, east London. "People would have sex in the back of the bus at my school, although I was never like that," she said.
Meanwhile, there's another comic sensibility nudging in between the British-American axis: an Irish one. Both The Bisexual and Catastrophe, the latter of which has proved a big transatlantic hit, feature American and Irish co-leads – Sharon Horgan in Catastrophe and Brian Gleeson in The Bisexual. "The Irish are funny – they just are," says McDermott. "Even looking at Derry Girls, there is a joy and brilliance to the Irish way of delivering language."
Despite its multinational cast and a backdrop of trendy, metropolitan London that could easily also be Brooklyn – which was, after all, the setting for Akhavan's cinema movie Appropriate Behaviour, a blueprint in many ways for The Bisexual – McDermott does consider The Bisexual to be a British comedy. "What Desi does brilliantly is that she holds up a mirror to how uncomfortable we find topics like this, and that's why it's a great British comedy," McDermott says. "Those moments Leila goes to Gabe, 'Oh my god, am I making you uncomfortable talking about sex?' – that is America versus Britain distilled in a scene."
The Bisexual concludes at 10pm on Channel 4 on Wednesday 14 November; the box set is available online on All4
Join our new commenting forum
Join thought-provoking conversations, follow other Independent readers and see their replies