The Week in Radio: How Radio 1 overcame my prejudices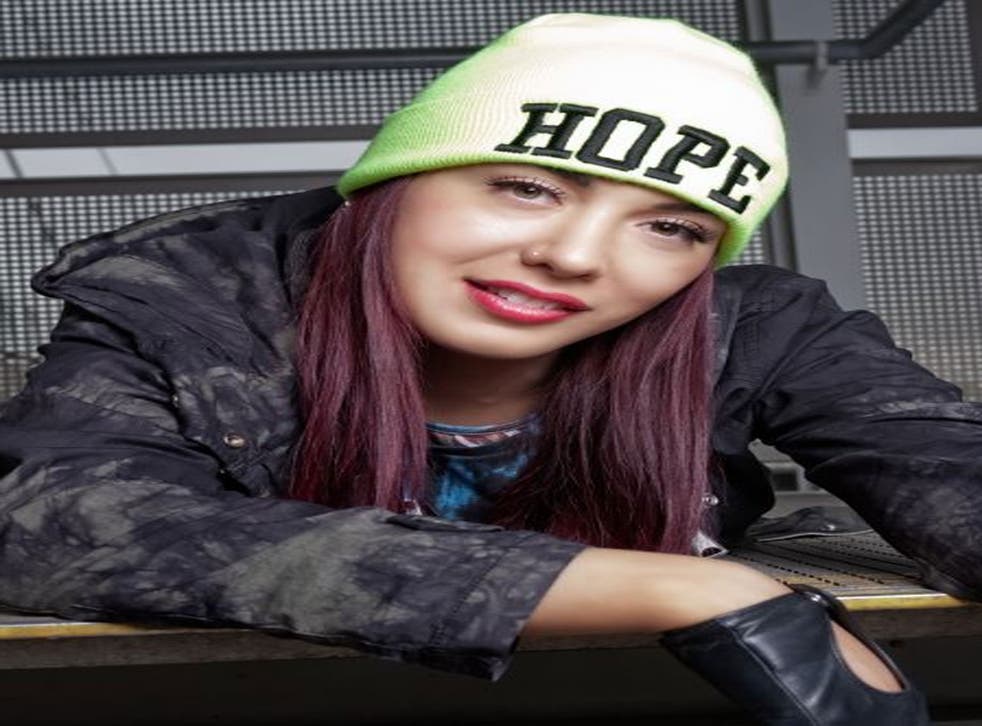 Until now, I've always had the World Service and Radio 4 down as the places to look for hard-hitting, politically challenging documentaries. You know the kind. The ones that can deposit you, still in your dressing gown and slippers, into the middle of a sub-Saharan war zone, or a Bolivian coke factory, and deliver a sharp punch to the guts any time your concentration might be in danger of drifting off.
It turns out, though, that there's another station bringing up the rear with one-off socially and politically charged programmes, in this case aimed at documenting the front-line experiences of our youth. I'm talking about Radio 1, land of relentlessly shouty, potentially ADHD-suffering, baseball hat-wearing, man-boy presenters whose scattergun yammering is, to my ears, like a Magimix full of spanners. It's a station that someone like me, (ie, irritable, intolerant, hatchet-faced) would usually do everything possible to avoid, including digging a hole, chucking my radio in it and covering it over with concrete. The generation gap exists for a reason. I don't impinge on the world of teenagers and they don't impinge on mine. This is the order of things.
But a few weeks ago a friend told me about a new documentary in the offing about prejudice that might turn out to be rather great. Really? I whined. On Radio 1? Yes, she said, on Radio 1. So this week I listened and it turned out she was right.
The Hate Debate talked to teenagers who had, in one way or another, been victims of prejudice. It was presented by Paris Lees who, as a transgender woman and equality campaigner, knows a thing or two about these things.
This was about more than just championing the underdog, even though there were some pretty broken creatures here, from the bisexual 14-year-old who, after coming out to his classmates, was violently bullied and began cutting himself, to the mixed-race girl who was racially abused by her neighbour and whose mother had her teeth kicked out of her mouth when she challenged the perpetrator's father.
Lees wanted to go further and show how we are all guilty of discrimination at some level. She wanted her listeners to dig into their subconscious and unearth the gremlins. "It's not a question of whether people are prejudiced, it's a question of what they are prepared to express prejudice about," said Professor Dominic Abrams, a social psychologist from the University of Kent. Lees then revealed, with impressive candour, her own attitude towards niqab-wearing Muslim women, notably her silent assumption that they are all oppressed victims of the patriarchy.
Further investigation revealed that her preconceptions ran deeper. "[Being transgender] I guess I'm worried that people who are very religious probably don't like people like me," she explained, while on her way to meet a niqab-wearing Muslim woman from Manchester. Lees had pinpointed the real problem, which is the fear we can feel when faced with people with different customs and values. The woman, who opted to remain anonymous, amiably put Lees, and the rest of us, right, by asking: "Why do I have to expose myself to be free?"
On Radio 1 Extra this week another documentary shone a spotlight on the problem of absent fathers. In the UK black children are, according to statistics, twice as likely as their white counterparts to be raised by a single mother. In Like Father, Like Son? the presenter Seani B went to meet the young black fathers who are bucking the trend and taking sole charge of their children. We met Dwayne, a sweet-natured single parent determined to give his three-year-old child everything he didn't have himself. "I'm not studying girls at the moment," he said, with excellent swagger. "The only girl I'm studying is my daughter."
Join our new commenting forum
Join thought-provoking conversations, follow other Independent readers and see their replies