Goodness Gracious Me Special 2014 review: A culture-clash comedy that shows no signs of ageing
The patriotic dad who insists everything is Indian, the nouveau riche Kapoors ("pronounced 'Cooper'") and the mum who can make anything at home for free with 'a smaaaalll aubergine'
Ellen E. Jones
Tuesday 27 May 2014 09:12 Comments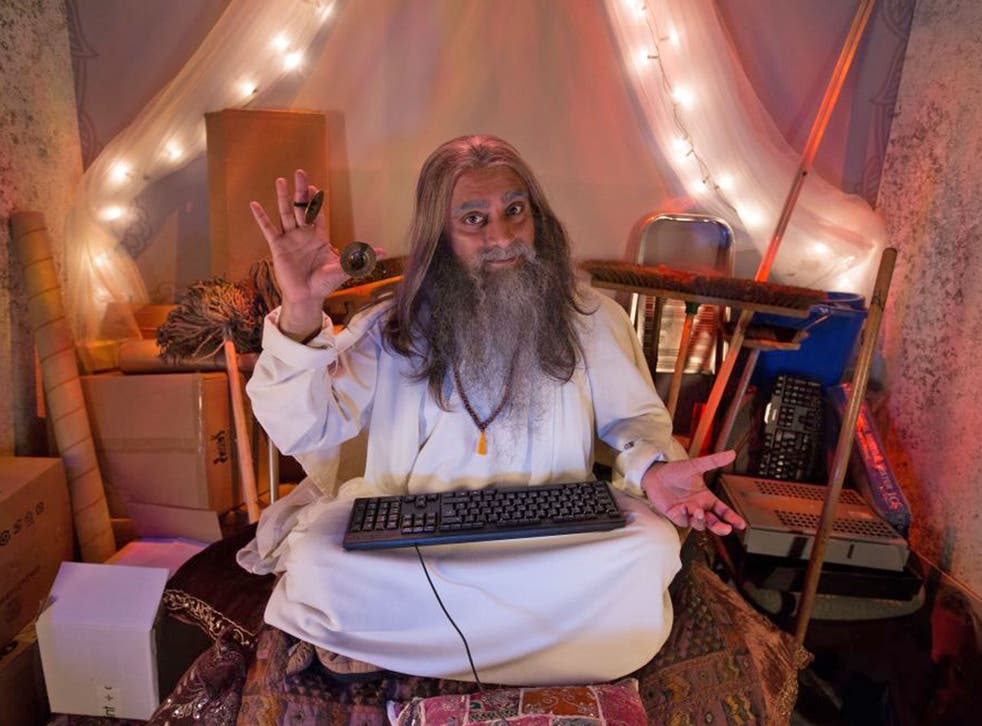 Perhaps in 1998 "the immigration debate" already seemed like a specious issue from a bygone time. It was 30 years since Enoch Powell's "Rivers of Blood" speech and also the year of the former Conservative MP's death. It was the year that indie-pop ode to Bollywood, "Brimful of Asha" by Cornershop, topped the charts and also the year that Goodness Gracious Me, a sketch show that often dealt with matters integration and identity, made the transition from Radio 4 to a three-series run on BBC2.
It might be assumed that 16 years later, a radical update would be in order, but the original team of British-Asian comedians – Sanjeev Bhaskar, Meera Syal, Kulvinder Ghir and Nina Wadia – slipped effortlessly back into the old characters and catchphrases in Goodness Gracious Me Special 2014. The patriotic dad who insists everything is Indian, the nouveau riche Kapoors ("pronounced 'Cooper'") and the mum who can make anything at home for free (including an iPad) with "a smaaaalll aubergine".
It all revolves around one or two basic jokes, but still the material didn't seem dated. Their new "Dehli Mail" sketch, for instance, was the now classic "going for an English" racial role-reversal only in a newspaper office instead of a curry house. A group of Indian journalists sat around brainstorming ways to demonise foreigners, while the lone, ignored Englishman in the corner had his name mispronounced, and vainly protested that this "might just be being a little bit racist". In 2014, the targets of anti-immigration hysteria are more likely to be Pakistani Muslims or Romanians than Indians, but the ripe-for-ridicule hypocrisy is still the same.
From this point of view the most telling piece of this one-off special wasn't a rejig of an old favourite or something entirely original, it was a take on the class sketch, originally shown in an episode of The Frost Report from 1966. "I look up to him, because he's British," said Bhaskar standing in the middle of the row of men and looking right. "I look down on him [looking left], because he's an immigrant. I am naturalised."
Is this the issue that now obsesses the British as much as class once did? Certainly there are politicians with a vested interest in persuading us that it's immigration, not wealth inequality, which really threatens this country. But, you know what? Ukip can kiss my chuddies.
There might also have been some contemporary parallels to draw in Timeshift: Mods, Rockers and Bank Holiday Mayhem, but deep analysis isn't the done thing in this BBC4 strand. These films are usually more interested in the clothes, the dance moves and the period detail, as proved the case with this flashback to the May Bank holiday seaside riots of 1964.
The narrator's assumption of complete ignorance on the part of the viewer was sometimes irritating – surely most BBC4 viewers don't need the term "baby boomer" explained to them? But what this hour-long film lacked in overarching insight, it made up for in amusing details. Did you know, some say the rocker nickname derived not from the music, but from the "rocker box" on a motorcycle engine?
The archive footage was also a joy, particularly the personal photographs provided by the contributors, and their accompanying reminiscences. Old rockers described the feeling of leather scraping on tarmac and old mods spoke of the advantages of good transport: "When the girls knew that you had a scooter, well... you had to be very ugly not to pull a bird."
According to these definitions, Timeshift films are definitely the mods of documentary; much more interested in cruising and posing than reaching a destination.
Register for free to continue reading
Registration is a free and easy way to support our truly independent journalism
By registering, you will also enjoy limited access to Premium articles, exclusive newsletters, commenting, and virtual events with our leading journalists
Already have an account? sign in
Join our new commenting forum
Join thought-provoking conversations, follow other Independent readers and see their replies