Line of Duty: Background Easter egg may reveal H clue
Viewers are convinced they're onto something
Line of Duty series six trailer
Line of Duty fans think they've cracked a big H revelation.
Ahead of the sixth series' third episode, which will be broadcast on Sunday (4 April), viewers have been running through all the possible twists and turns that could be on their way in the coming weeks.
One such plot line involves Superintendent Ian Buckells (Nigel Boyle), a character who has returned for the first time since the first series in 2012.
Buckells was the bumbling Detective Inspector assigned the case of Jackie Laverty (Gina McKee) after DCI Tony Gates (Lennie James) was revealed to have a personal relationship with her.
Despite clearly not having the respect of those around him, Buckells has risen through the ranks to become Detective Superintendant at Hillside Lane Police Station, overseeing the MIT unit currently being investigated by AC-12.
Read more:
In episode two of the drama, DS Steve Arnott enters his office and, at one stage, the camera lingers on Buckells – and viewers couldn't help but notice a background detail that is now making people suspicious of him.
On the wall is a painting depicting the silhouette of a person swinging a golf club.
Dedicated fans of the show will know that the hobby of golf has strong ties to the corrupt syndicate known as H, which is made up of four dodgy criminals.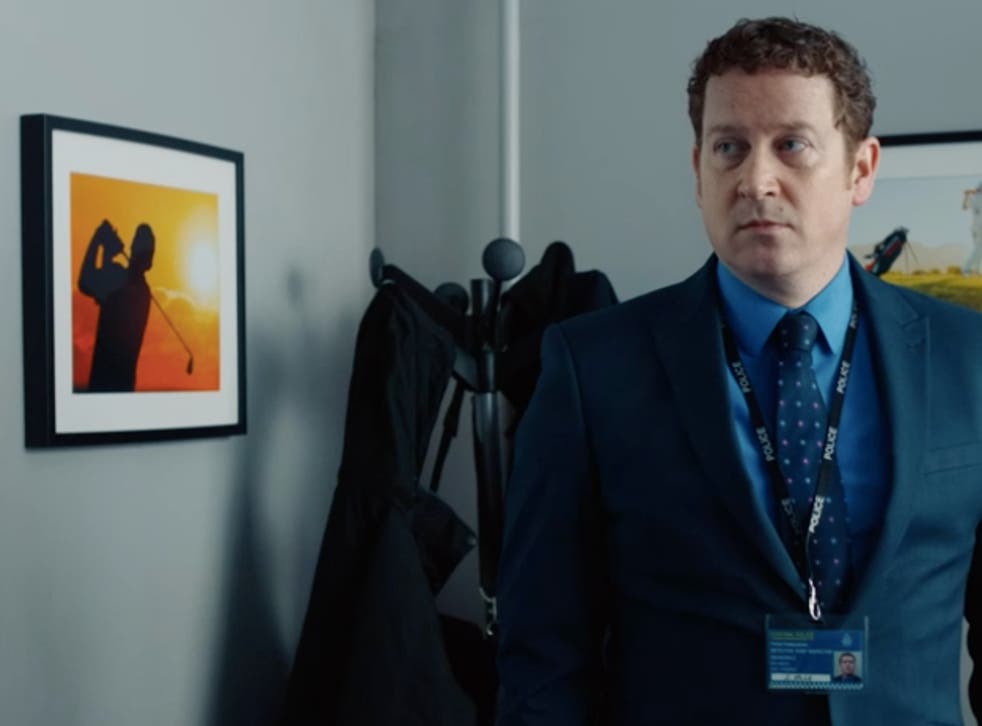 This was revealed via DI Matthew Cottan (Craig Parkinson), who was revealed in series three to be "The Caddy".
The story went that Cottan had been working as golf caddy for gangster Tommy Hunter (Brian McCardie), wh groomed him and convinced him to become a mole within the police force.
Viewers are yet to discover the identity of the fourth member, but could this be a hint it's Buckells – or is it merely a case of misdirection?
Episode one caused fans to become wary of Arnott after he flashes his car lights four times, which is morse code for the letter "H".
Meanwhile, fans spotted a detail tucked away on DI Kate Fleming's computer screen that reveals a future plot point.
Line of Duty continues Sundays at 9pm on BBC ONe.