Marvel's Agents of S.H.I.E.L.D season 3: Watch 7 minutes of the premier
'There exists a small percentage of the population with a dormant Alien gene mixed into their DNA'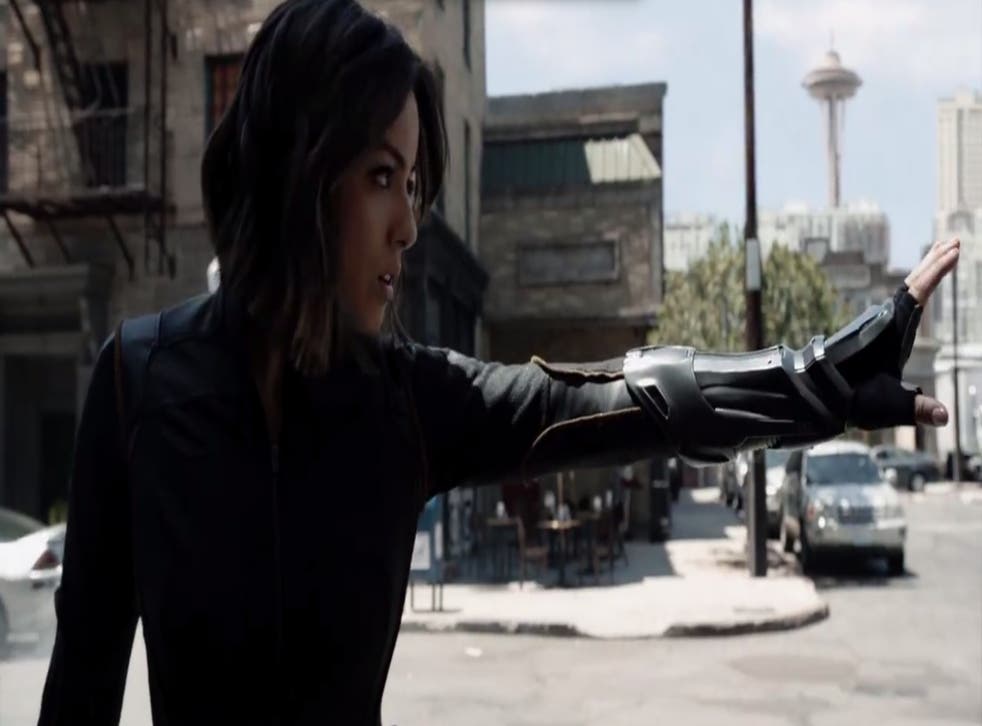 Marvel's Agents of S.H.I.E.L.D - that TV show based in the Marvel Cinematic Universe where Iron Man and Thor destroy evil robots - is back for season three.
The show is set to premier in the US on ABC, and will focus on theupcoming Inhuman problem hinted at in the finale of last season.
With hours to go, Marvel have released the first five minutes onto their Facebook page, which you can watch below.
Now's the time to jump into the show everyone's talking about. See the first 5 minutes of Marvel's #AgentsofSHIELD before tomorrow's season premiere. You'll be hooked!

Posted by Agents of S.H.I.E.L.D. on Monday, 28 September 2015
The clip shows a mysterious team of mercenaries attempting to capture an 'Inhuman' as he discovers the full extent of his powers. Luckily, Coulson's team manage to swoop in and get to him before he is hurt.
Marvel have also uploaded a second one and a half minute clip to their YouTube.
Clark Gregg returns as Agent Coulson, while Chloe Bennet is also back, this time having honed in her newly found superpowers.
As of yet there is no release date in the UK but as with the previous two seasons it will air on Channel 4. It is expected to air some time in the upcoming weeks.
Join our new commenting forum
Join thought-provoking conversations, follow other Independent readers and see their replies