Agents of S.H.I.E.L.D. season 4: First look at Marvel's new Ghost Rider
Jed Whedon has spoken about introducing magic into the show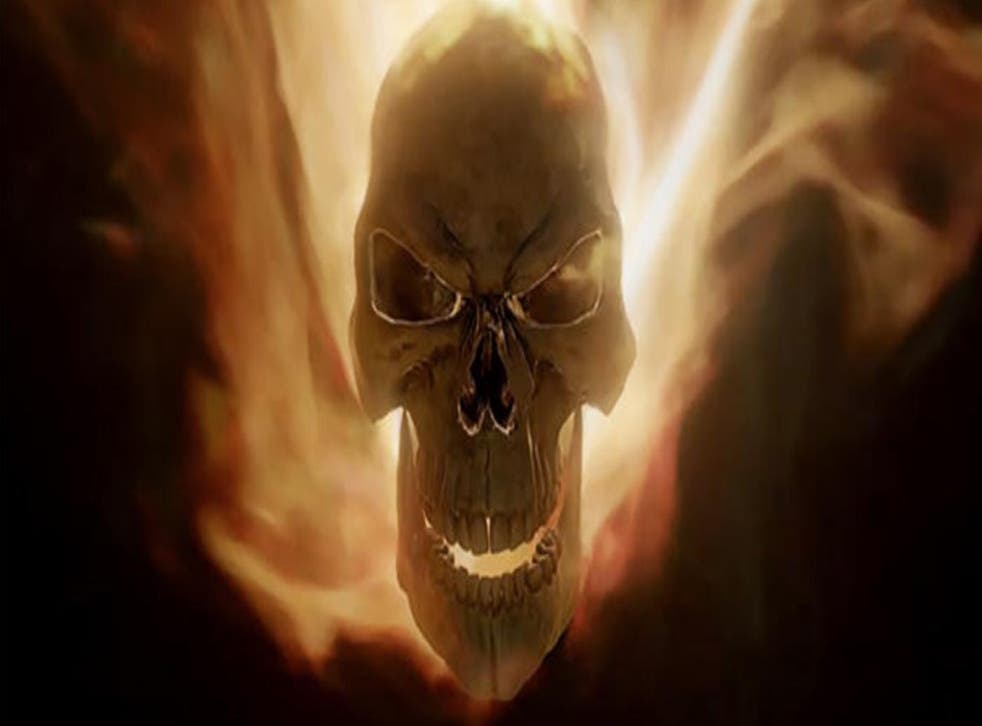 With just over two weeks until Agents of S.H.I.E.L.D. returns in the US, Marvel has graced us with a first look at Gabriel Luna's Ghost Rider.
The flamed spirit of vengeance, once played by Nicolas Cage in two terrible feature-length films, will make his Marvel Universe debut in the show, the first image appearing in Entertainment Weekly.
"As always, we are going to put our own spin on the character," executive producer Jed Whedon told the publication.
"We are staying true to the comics in the places where we feel like it's really important — we love the character's family dynamic and the East L.A. kid in him."
Bringing in Ghost Rider marks the introduction of magic into the series, mirroring the introduction of magic to the Cinematic Universe through Doctor Strange.
Whedon continued: "It started out with a guy building a suit using science, and then we met aliens that are the origin of the myths behind some of our gods, and this year Doctor Strange comes out.
"We're opening it up even further to the world of things we don't totally understand, or as Thor says, 'Magic is science that we don't understand.' Well, we're getting into some very, very fancy science."
Recently, fans of the show were outraged after Jason O'Mara, the voice of Batman in numerous animated films, was brought on as the show's new director. Many wanted Melinda May, Maria Hill, or Sharon Carter to take over from Coulson.
33 Superhero films set for release between 2016 and 2020

Show all 34
Agents of S.H.I.E.L.D. returns to ABC on 20 September.
Register for free to continue reading
Registration is a free and easy way to support our truly independent journalism
By registering, you will also enjoy limited access to Premium articles, exclusive newsletters, commenting, and virtual events with our leading journalists
Already have an account? sign in
Register for free to continue reading
Registration is a free and easy way to support our truly independent journalism
By registering, you will also enjoy limited access to Premium articles, exclusive newsletters, commenting, and virtual events with our leading journalists
Already have an account? sign in
Join our new commenting forum
Join thought-provoking conversations, follow other Independent readers and see their replies