American Horror Story: Roanoke finale hints at season 7 theme
There are plenty of clues out there - but which ones are right, and which are the red herrings?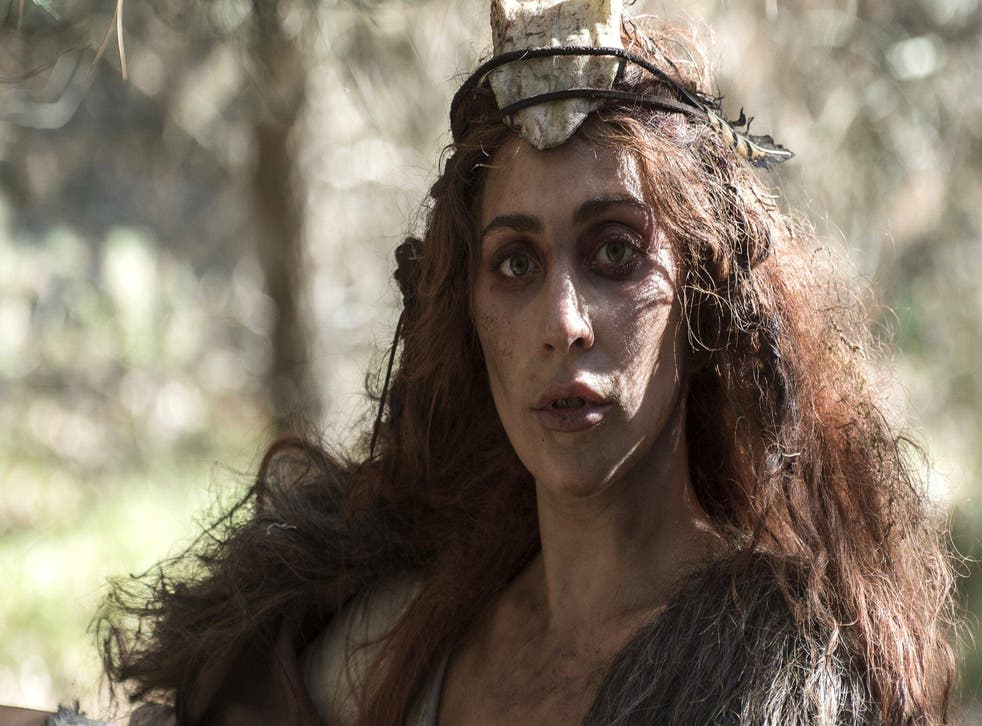 *WARNING: SPOILERS FOR AMERICAN HORROR STORY SEASON 6, EPISODE 10*
American Horror Story has reached its (literally) explosive finale - which means it's already due time to start mercilessly speculating about the theme for season 7. Ryan Murphy - in his usual style - has certainly done very little to discourage the rampant fan theories; mercilessly teasing the future, even when we were still right in the midst of trying to figure out what on earth was going on in Roanoke.
There's plenty to go on, while also seemingly nothing to steer us in the right direction; with Murphy particularly keen to highlight what's next will follow in Roanoke's game-changing shadow with a "big hook" that will keep things "narratively strange".
As an ever faithful investigator of all things American Horror Story, I took the plunge into Reddit to both examine and debunk some of the current theories floating about on season 7.
It's important to point out here that the show's always had a history of very carefully inserting clues pointing to the next season: Asylum's overhead shot resembling Coven's Minotaur, Coven's overhead shot resembling a Freak Show clown face, and a top hat in Freak Show referencing Lady Gaga's Hotel role.
Roanoke is almost guaranteed to be hiding some visual hints to season 7; the only problem is, these are usually only discovered in retrospect after the theme has been announced and fans know what to look for, considering they're usually so well hidden.
However, there's been a lot of focus by fans on one shot in the Roanoke finale which saw the camera very explicitly focus on a model ship; knocked over by one of the Spirit Chasers crew as they attempted to survive their night under the Blood Moon.
Reddit user jtb1993 then connected it to a seemingly telling video posted by the American Horror Story twitter account; which cuts between Roanoke's straw dolls and some peaceful sea waves - a peculiar sight considering the ocean had never previously turned up in any of the season 6 marketing.

The rather abrupt ending to Roanoke has sparked a few theories that season 7 will be the "secret season" Ryan Murphy has spoken of in the past, with a similarly short follow-up season appearing in the spring; one that will be a direct continuation of Roanoke, turning the dial back and delivering a traditional format narrative which tells the story of Scathatch and the colonists.
The idea of breaking the traditional anthology format for the first time would definitely deliver the "hook" Murphy's been hinting at, and Reddit user Linkoran has suggested the model ship supports the idea the season will focus on the colonists' journey across the Atlantic Ocean and to the New World. It's a great theory; one that would likely satisfy a lot of fans, who've been left with a bucketload of unanswered question about Roanoke's backstory after what proved to be a rather enigmatic finale.
Access unlimited streaming of movies and TV shows with Amazon Prime Video Sign up now for a 30-day free trial
Sign up
Furthermore, user Leavitta09 muses on how the finale ended with an American Horror Story: Roanoke title card, following the episode's sudden switch out of the "found footage" format and into the traditional narrative style; suggesting some kind of continuation in the future.
Unfortunately, that all fits with precisely zero of what Murphy's said so far; with season 7 already having been revealed not as a continuation of season 6, but of season 4. "Next year, we will be going back to some Freak Show characters, deeper histories, and myhthologies. So we're sort of still exploring season 4 in season 7," he told reporters.
Who's who on American Horror Story: Roanoke

Show all 16
Furthermore, it can't be Murphy's "secret season", as he's referenced it as an unfinished project "that we'll continue to work on the sly"; neither will season 7 be dropping in spring, as Murphy has confirmed that's when the theme will be announced, suggesting it will air during its usual fall spot.
Considering Freak Show's '50s setting, that also pretty much rules out any connection to the events of Roanoke (outside of the Mott family tree); but the ship could still be a major hint, with a popular fan theory pointing to World War II as a possible season 7 theme. I won't dive into the specifics, but Reddit user funky-al has compiled a pretty expansive list of possible hints hidden throughout the Roanoke season.
The ocean element could easily be a reference to the US Navy, and Freak Show already included a character who had fought in the US Army during the war, Neil Patrick Harris' Chester Creb; the embattled veteran whose PTSD manifests itself in an incredibly sinister ventriloquist puppet. Could we be getting a return from Chester in season 7?
This is going to be a long, long wait for spring.
Join our new commenting forum
Join thought-provoking conversations, follow other Independent readers and see their replies