American Horror Story season 7: New theme will be announced next spring
Plus, more confirmed cast members are set to appear in Roanoke - including some important links to future seasons 
Clarisse Loughrey
Wednesday 19 October 2016 13:32 Comments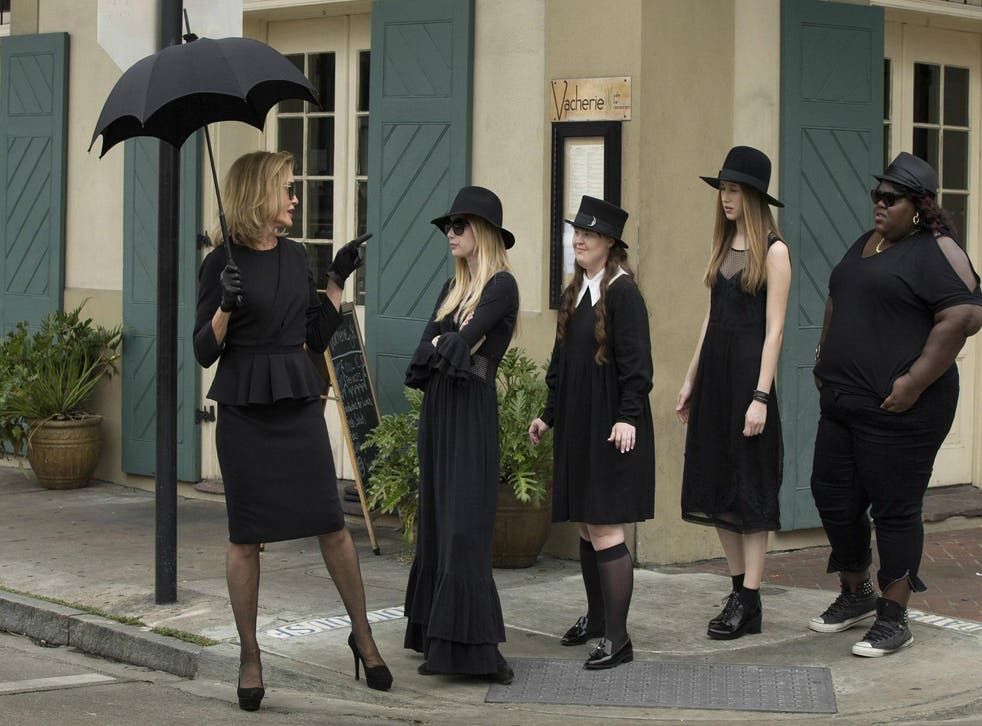 As anyone who regularly watches American Horror Story will know, Ryan Murphy is the master of trolling fans; but in the kind of delightful way that makes the whole experience like a carnival funhouse of twists and turns.
We've arrived at My Roanoke Nightmare (or should that just be Roanoke)'s huge midseason twist; yet, Murphy's dropped a few more hints about the future just to ensure we're perched comfortably at the edge of our seats.
During a press call (via Vulture), he confirmed that beloved alumni Finn Wittrock and Taissa Farmiga were indeed returning for Roanoke, with new characters cropping up for the season's second half; including one that will tie back the series' larger narrative arc and even tease a future theme.
Furthermore, Murphy revealed Lady Gaga's witch character, Scathach, is actually the original Supreme - establishing a line of powerful witches leading straight down to those of Miss Robichaux's Academy in New Orleans, of Coven fame. He rather teasingly added that he has plans to bring her back for a future season that will "return to Coven".
Is that the confirmed season 7? Thankfully, we won't have too long to find out this time around; Murphy has promised next season won't keep its theme a mystery like Roanoke's and its endless string of dead ends and red herrings, with the premise set to be officially announced next spring. Hey, at least the guy knows there's a limit as to how high an American Horror Story fan's blood pressure can go.
Who's who on American Horror Story: Roanoke

Show all 16

We're not entirely off the hook though - he added season 7 has, "a big hook behind it".
American Horror Story airs Wednesdays at 10PM in the US on FX, and airs on FOX UK the following Friday at 10PM.
Register for free to continue reading
Registration is a free and easy way to support our truly independent journalism
By registering, you will also enjoy limited access to Premium articles, exclusive newsletters, commenting, and virtual events with our leading journalists
Already have an account? sign in
Join our new commenting forum
Join thought-provoking conversations, follow other Independent readers and see their replies