American Horror Story: Ryan Murphy confirms which cast members will return for season 6
There's no news on a theme yet, though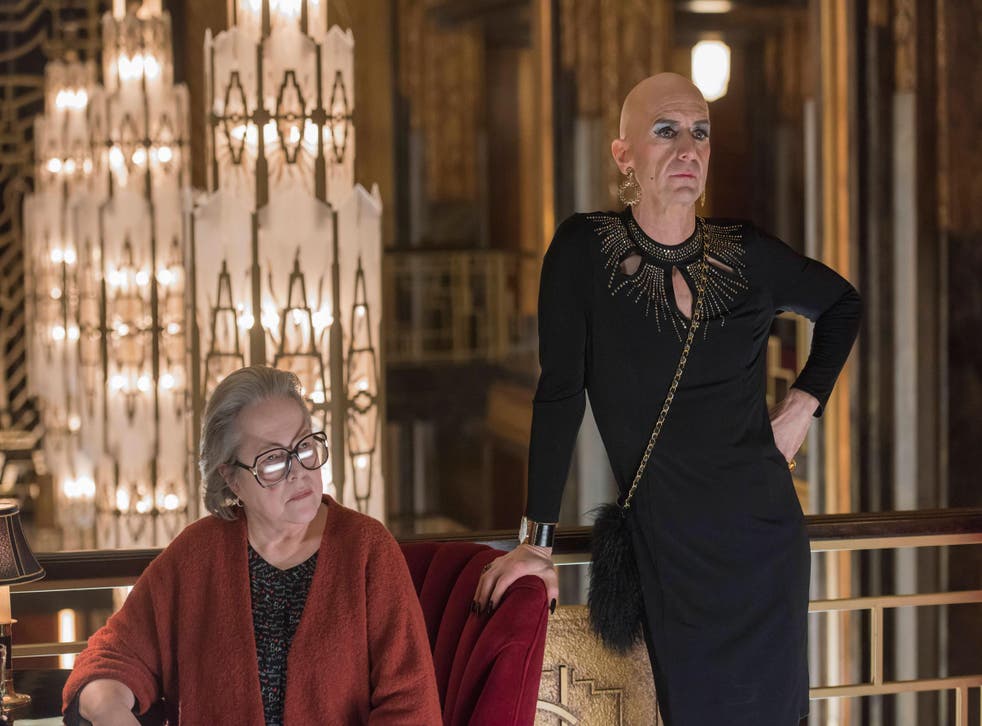 While fans eagerly await the announcement of next season's theme, creator of anthology series American Horror Story Ryan Murphy has revealed which cast members will be returning to his twisted universe for the upcoming sixth season.
During a panel which closed this year's PaleyFest, Murphy - on stage with several previous cast members - said: "I will tell you that every darling person up here that wants to come back can come back."
The cast members he referred to includes regulars Angela Basset, Kathy Bates, Denis O'Hare and Sarah Paulson, as well as the relative newcomers of the bunch Wes Bentley, Matt Bomer, Cheyenne Jackson and Finn Wittrock.
Last year's lead Lady Gaga, who won a Golden Globe for her role of The Countess, has previously revealed she will return.
If actor Evan Peters isn't on board, this would be his first year absent from the show.
American Horror Story began in 2011, and each new season is set in a different location with much of the same cast members playing different characters.
Regarding the coming season's theme, Murphy commented that he is currently working on two ideas.
"I think the show has always felt to me like an opera, so I think both of the things we're writing right now will have a certain feel," he revealed. "But, I think I know what the winner is."
The award-winning show's original lead Jessica Lange departed after a final appearance in the fourth season, Freak Show, in 2014.
Creator Murphy is also the man behind American Crime Story: The People v OJ Simpson, the first season of which has been acclaimed by critics and viewers alike.
Register for free to continue reading
Registration is a free and easy way to support our truly independent journalism
By registering, you will also enjoy limited access to Premium articles, exclusive newsletters, commenting, and virtual events with our leading journalists
Already have an account? sign in
Register for free to continue reading
Registration is a free and easy way to support our truly independent journalism
By registering, you will also enjoy limited access to Premium articles, exclusive newsletters, commenting, and virtual events with our leading journalists
Already have an account? sign in
Join our new commenting forum
Join thought-provoking conversations, follow other Independent readers and see their replies