The Apprentice fired candidate Kayode Damali interview: 'I'm not backing anyone for the win'
The public speaker on why he's so sad to have been let go by Lord Sugar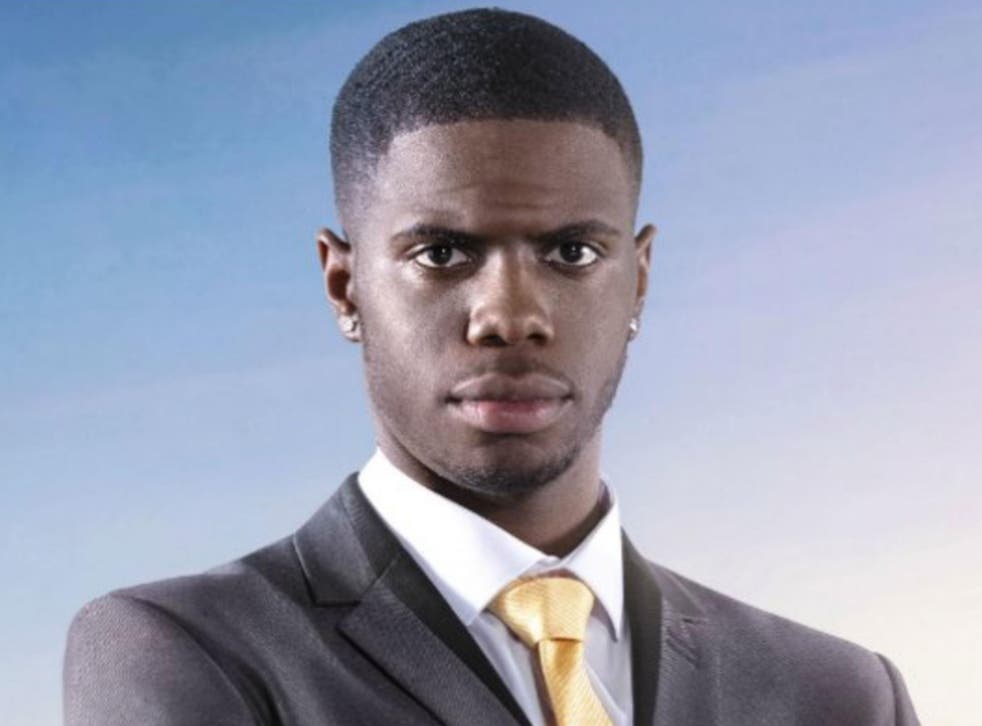 The latest candidate to be fired from The Apprentice is devastated to have been eliminated from the BBC competition.
Episode seven saw the candidates attempting to set up their own gardening business – a task which ended with the finger pointed in the direction of Kayode Damali, who started out as one of the 16th series's early favourites.
We spoke to the 26-year-old impassioned public speaker who made no secret of his sadness over being fired, and why he's finding it hard not to bear any hard feelings.
I'm genuinely surprised you're gone.
I know, man. It's not great.
Were you surprised to be fired yourself?
It just wasn't part of the plan. I was there to win, without a shadow of a doubt. I hope people don't question how much I wanted this; I would hate that. I literally had everything riding on it.
What do you mean by that?
I just mean that I stopped doing events, and… I just badly wanted it. I still badly want it now. I don't think I've accepted it properly yet. I know it would have changed my life, changed my family's life. I can't help but feel that in a way maybe I've let them down. I'm just going to have to keep grinding for the next thing.
What do you think he meant when he said you don't have the calibre to be his business partner?
I think people need to remember at the end of the day that just because he can't see me as his business partner doesn't mean I can't a business partner for someone else. I try not to take it too personally. If he can't see us working together, that's cool. I can't see myself working with certain people in the world too. That's not on them. I just have to take all the lessons I've learned from this and move forward.
Do you think you wanted to win more than any of the other candidates?
I can't really speak for them. I just know I'm burnt right now. Third degree, first degree – I don't know what kind of degree. I just know I badly wanted it.
When you were sat there at the end, did you expect it to fall down on you?
No, because I still don't think failed the task. I need to speak to Lord Sugar and ask him what it was, because I wasn't responsible for the failure of this task. If it's because he can't see me as a business partner, then okay – I can accept that. But I can't accept he fired me as the failure of this task, and I never will. Yes, I probably didn't make the best decision in the deals but I can hold my hands up and say I'm going to learn from that. But I won't accept I was the failure of this task.
Do you have any hard feelings?
I'm trying not to but I know inside my heart I'm burnt. I struggle to cry usually, but I've been really crying over this. I'm probably the exact opposite of Kurran because I can't accept anything less than winning. Even if I became a runner-up, I'd still be burnt.
Access unlimited streaming of movies and TV shows with Amazon Prime Video Sign up now for a 30-day free trial
Sign up
You got the first "with regret" of the series. Did that make it more bittersweet or were you just disappointed to be fired?
It doesn't matter what he said. Yes, he said "with regret," but it made me want to pause him and say, "Stop there – if you regret it, don't finish the sentence". I could have saved him from his regret.
The 65 best movie insults of all time

Show all 65
Do you wish you'd interjected at the end in an attempt to prevent Lord Sugar from firing you?
I think when he says he wants to summarise, I do think you have to respect that. It's just rude at the end of the day. I think there was much more I could have said before that, though. I know there are things about my life he probably doesn't know. Everyone just thinks I'm a speaker but I'm actually more than that. Speaking's only been a fraction of what I've been doing for the last five and six years. I've bee doing events, I've been director of different organisations. I think maybe if I got that across to him, he would have that maybe I was more than just a public figure.
Did you expect to win when the series began?
Yeah. Even to be quite cocky, I remember when everyone came in at the beginning, I thought, 'I've got this in the bag, mate'. That's how confident I was. But clearly, it didn't work.
What will the show lose now you're gone?
I don't know. I'm going to be watching from the sideline with my popcorn to see how it goes. Clearly, Lord Sugar thinks there's someone more viable than me so I've just got to watch to see what I'm lacking.
Who are you backing for the win?
Personally, I'm not backing anyone, to be honest.
Have you spoken to any of your fellow candidates since you've gone?
We're in the 21st century so when people are mentioning me and another candidate on Twitter, we're interacting as well. But I don't necessarily want to speak to anyone for chit-chat. I'm not really a chit-chat type of person. I don't chit-chat with anyone – maybe my cat, but that's about it.
Is there anyone on the show that's impressed you?
Yes definitely. One thing I did was I wrote down three characteristics I really appreciated in everyone who got fired before me. I did that for all the candidates, actually. For example, Jackie does speaking as well, so I learnt a lot from her in terms of pitching and sales. I thought she was fantastic.
Rick told me a few weeks ago he felt the show could be less professional due to the amount of younger candidates. What are your views on that?
I didn't know Rick said that but I don't think you should look at age as a sense of maturity, just like you can't say older people are a sense of wisdom. I wouldn't necessarily look at age as a factor. It's all about personal characteristics because I think I can be both – I see myself as being quite mature and wise, while at the same time I can be quite funny and crack jokes in front of 300 people in an audience.
Apart from being fired at this stage, do you have any regrets about taking part in the show?
No regrets as such. I just keep looking back at my mistakes and think what could I have done better. Even with the things I did well on. With the doughnut task,e everyone thinks I smashed it but I still think I could have improved. I don't like to rest on my laurels. I don't even know where my laurels are to rest on them.
What's next for you?
Next for me in the immediate future is doing a January speaking tour. These last couple of weeks, I've been inundated with requests to speak here, to speak there, so what I'd love to do is a tour so I can help as many people as I can.
How is your cat doing?
She's lost a bit of weight recently. She's 13 now. She's with her sister who's massive compared to her. Shout out to Kim.
The Apprentice continues every Wednesday at 9pm on BBC One
Support free-thinking journalism and attend Independent events
Join our new commenting forum
Join thought-provoking conversations, follow other Independent readers and see their replies