The Bachelor: All season 25 contestants release statement denouncing racism following row
Contestant Rachael Kirkconnell has released a separate statement of her own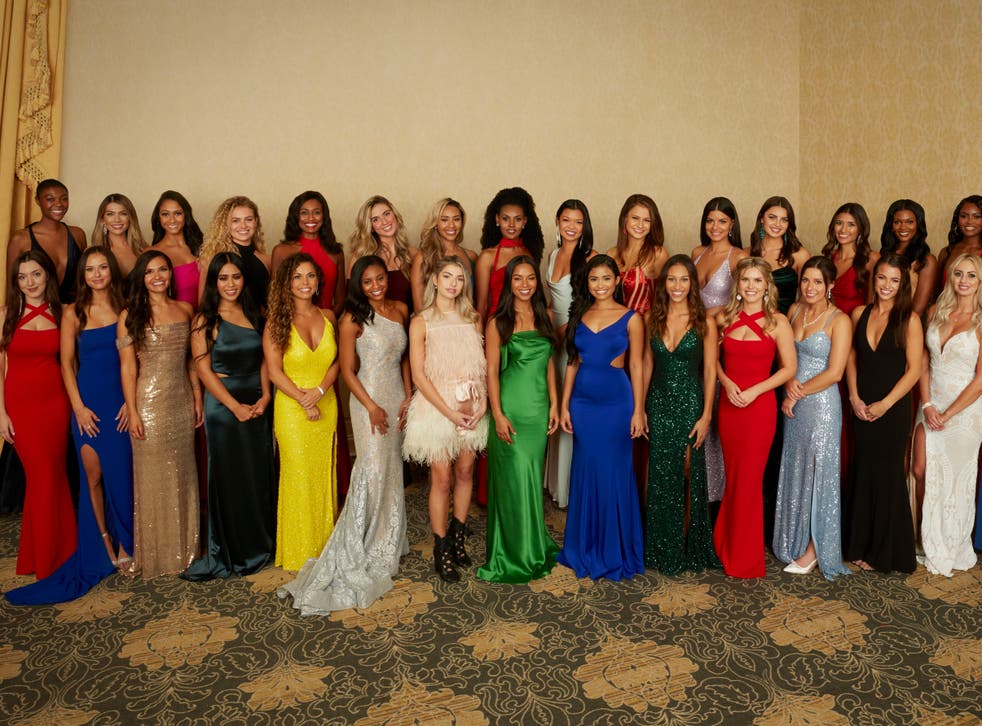 All the contestants on the current and 25th season of The Bachelor have released a statement denouncing racism, after a contestant was accused of racist behaviour.
The group statement, released on Thursday, reads in part: "We are the women of Bachelor season 25. Twenty-five women who identify as BIPOC were cast on this historic season that was meant to represent change.
"We are deeply disappointed and want to make it clear that we denounce any defence of racism. Any defence of racist behaviour denies the lived and continued experiences of BIPOC individuals. These experiences are not to be exploited or tokenised."
The group statement came after Rachael Kirkconnell, one of the women currently vying for the heart of Bachelor Matt James (the franchise's first black Bachelor), was accused of racist and insensitive behaviour, including attending an Antebellum-style party in 2018.
Read more: Bachelor host Chris Harrison apologises for 'speaking in manner that perpetuates racism'
Kirkconnell released a statement of her own on Thursday, writing in part: "While there have been rumors circulating, there have also been truths that have come to light that I need to address. I hear you, and I'm here to say I was wrong.
"At one point, I didn't recognize how offensive and racist my actions were, but that doesn't excuse them. My age or when it happened does not excuse anything. They are not acceptable or okay in any sense. I was ignorant, but my ignorance was racist."
Kirkconnell extended an apology to "the communities and individuals that my actions harmed and offended", adding: "I am ashamed about my lack of education, but it's no one's responsibility to educate me. I am learning and will continue to learn how to be antiracist, because it's important to speak up in the moment and not after you're called out.
"If you are a person who doesn't understand the offense in question, I urge you to learn from my mistakes and encourage you to use them as a teachable moment."
She added in the caption of her Instagram post: "My statement and apology is for the people of color that i have offended, if you do not identify as BIPOC then it is not your apology to accept or not. Please be respectful to those who have been affected."
Access unlimited streaming of movies and TV shows with Amazon Prime Video Sign up now for a 30-day free trial
Sign up
Bachelor host Chris Harrison also recently apologised after seeking to downplay Kirkconnell's behaviour in an interview with Bachelorette alumna Rachel Lindsay.
In Thursday's group statement, the Bachelor cast shared words of support for Lindsay, writing: "Just because she is speaking the loudest, doesn't mean she is alone. We stand with her, we hear her, and we advocate for change alongside her."