BBC and Channel 4 dramas are depressing... we'll become British HBO, BSkyB chief promises
Sky's head of entertainment says a sense of humour will differentiate the network's dramas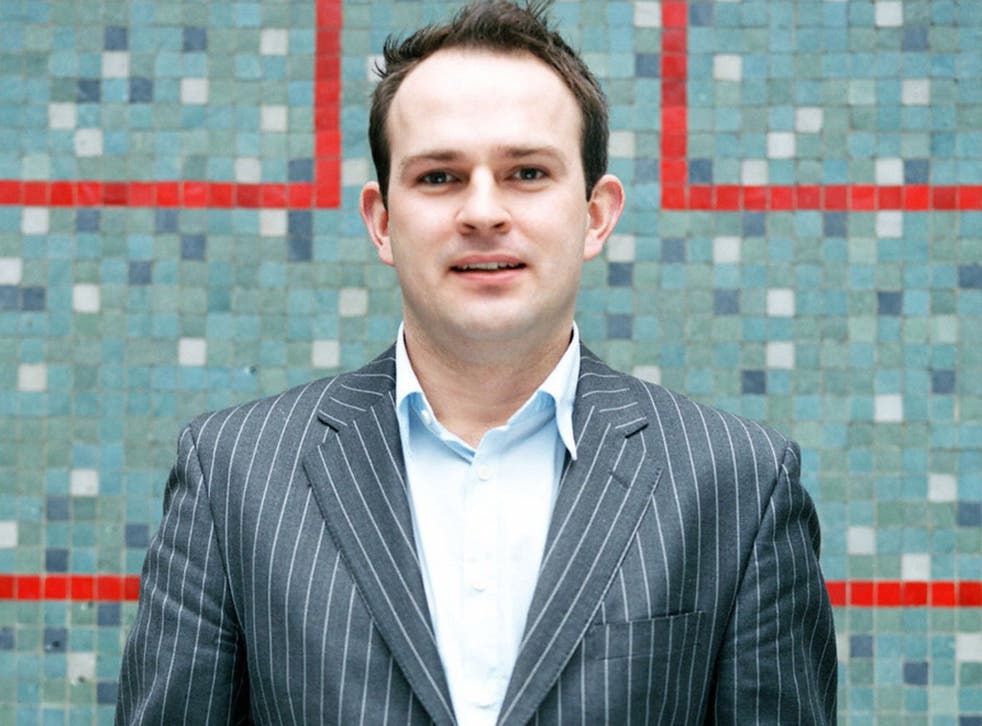 Too many BBC and Channel 4 dramas are "depressing" and "morose", BSkyB's head of entertainment claimed, as the satellite broadcaster pledged to become Britain's HBO, through a major investment in ambitious storytelling featuring a dash of humour.
Stuart Murphy, Sky's director of entertainment, challenged terrestrial rivals by unveiling 100 hours of new drama across its channels, featuring star names including Ray Winstone, Daniel Radcliffe, Anna Friel and Ben Wishhaw.
Murphy said a sense of humour would differentiate Sky's dramas. "I am very happy to leave the po-faced, stick-up-your-backside, morose drama to others," he said.
Citing HBO, home of Game of Thrones and AMC, the US channel behind Mad Men and Breaking Bad, as role models, Mr Murphy said: "We don't think there's a rule that serious drama has to be dry and laugh-free and neither do our viewers. We don't want to make shows that sit on your Sky box that you think you should watch but you can't face because they are too depressing."
"I don't want humourless 'works of Art' that feel lecture-y. That does my head in. I want drama that moves people on a rainy Tuesday night."
Whilst critically-acclaimed, recent Channel 4 dramas including Run, which examined marginalised lives on a London council estate, Southcliffe, the story of a Hungerford-style shooting spree and The Mill, set at the birth of the industrial revolution, were noted for their bleak and unsparing outlook.
The BBC's prime-time offerings this year have included gritty series such as The Village and The Fall, a serial killer drama set in Northern Ireland.
Sky's dramas include a new Dracula adaptation for Sky Living starring Jonathan Rhys Myers and described as "Dangerous Liaisons with fangs". Polly Stenham, the award-winning playwright, will make her television debut with a Sky Arts drama, Foxtrot, about a gang kidnap that goes wrong, starring Billie Piper and Whishaw.
Jed Mercurio, creator of the BBC's hospital drama Bodies, has written a 13-part medical series, Critical, which will follow one emergency case in "real time" during each episode.
Access unlimited streaming of movies and TV shows with Amazon Prime Video Sign up now for a 30-day free trial
Sign up
Stephen Dillane and Clémence Poésy star in the Tunnel on Sky Atlantic, a crime drama based on the format of Scandinavian series The Bridge, adapted to reflect the culture clash when an English and French detective team up to solve a murder.
Mr Murphy argued that leading writers and actors were defecting to Sky because its commissioners avoid the box-ticking bureaucracy of terrestrial channels. "We want the world's best to do their best work without pestering and pointless interference," he said, adding: "While other broadcasters might be nervous about Sky entering the market in such a big way, we are happy to get along and play nicely."
Sky's rivals were privately dismissive of Mr Murphy's challenge. "They don't have to worry about a public service remit or ratings because they are funded by subscribers – and their ratings are minimal," said a source at one competitor.
The Village earned a second BBC1 series after attracting five million viewers. The Mill won 3.2 million viewers on Channel 4. Since Sky poached Mad Men from the BBC, viewing figures have fallen to 58,000 on Sky Atlantic (although more watch the series on demand and on their planners).
Mr Murphy countered: "We're not about churning out high-volume, low-value TV. We subscribe to the HBO, FX, AMC view that we'd rather have one person's favourite drama than five people's fifth favourite drama. Every month 30m people watch Sky."
Ray Winstone, who stars in Moonfleet, an 18th century smuggling adventure for Sky 1, attacked television's current appetite for cookery and reality shows. "I turn on the telly now and all you see is cookery programmes and Big Brother and all that kind of crap. I don't want to see a geezer making a boiled egg. I want to see something that is going to make me think, that is relevant today or takes me away somewhere to another planet."
The new commissions are part of Sky's commitment to invest £600 million a year in home-grown programming by 2014, an increase of 50 per cent over three years.
Downbeat dramas
The Village – BBC1
Maxine Peake and John Simm starred in dour Sunday night series following life in a Derbyshire village from the outbreak of the First World War. Alcoholism and wife-beating featured in drama described as "misery-fest" by some viewers.
The Fall – BBC2
Gillian Anderson's DSI plays mind games with a Belfast serial killer who artfully poses the bodies of his female victims. Chilling and downbeat, Allan Cubitt's drama left plenty of tangled threads for a second series.
Run – Channel 4
Unflinching tour of London's underbelly starring Olivia Colman featuring scenes of torture and rape. Grim but artistically serious demonstration of Channel 4's remit to challenge the mainstream.
Southcliffe – Channel 4
Four-part examination of the psychological trauma wreaked upon an English town after a Dunblane-type shooting matched the bleak desolation of its Faversham setting. Bleak but beautifully shot and a possible Bafta winner watched by 2.3 million viewers.
Sky's upbeat alternatives
The Smoke – Sky 1
London's burning once again as Jamie Bamber stars in new "emotionally-gripping, adrenaline-fuelled" firefighters drama series set in the East End and made by producers of Life On Mars.
Fleming – Sky Atlantic
Dominic Cooper stars in the story of Ian Fleming, the man behind the world's most famous spy. "A gripping account of a playboy spy and the woman who won his heart", littered with Bond references for 007 fans.
The Psychopath Next Door – Sky Living
Anna Friel plays Eve, new to a neighbourhood of kind-hearted and fun-loving women in a darkly comic tale about "what happens when real evil moves into your street". One of five drama pilots for Sky Living.
Dracula – Sky Living HD
Jonathan Rhys Meyers vamps it up in latest sexually-charged Bram Stoker adaptation, stretched to a 10-part series. Co-production with NBCUniversal and Carnival Films, creators of Downton Abbey.
Join our new commenting forum
Join thought-provoking conversations, follow other Independent readers and see their replies