BBC Three: Celebrating the beloved TV channel's life before going online
Little Britain, The Mighty Boosh, Gavin and Stacy, Russell Howard's Good News, Being Human...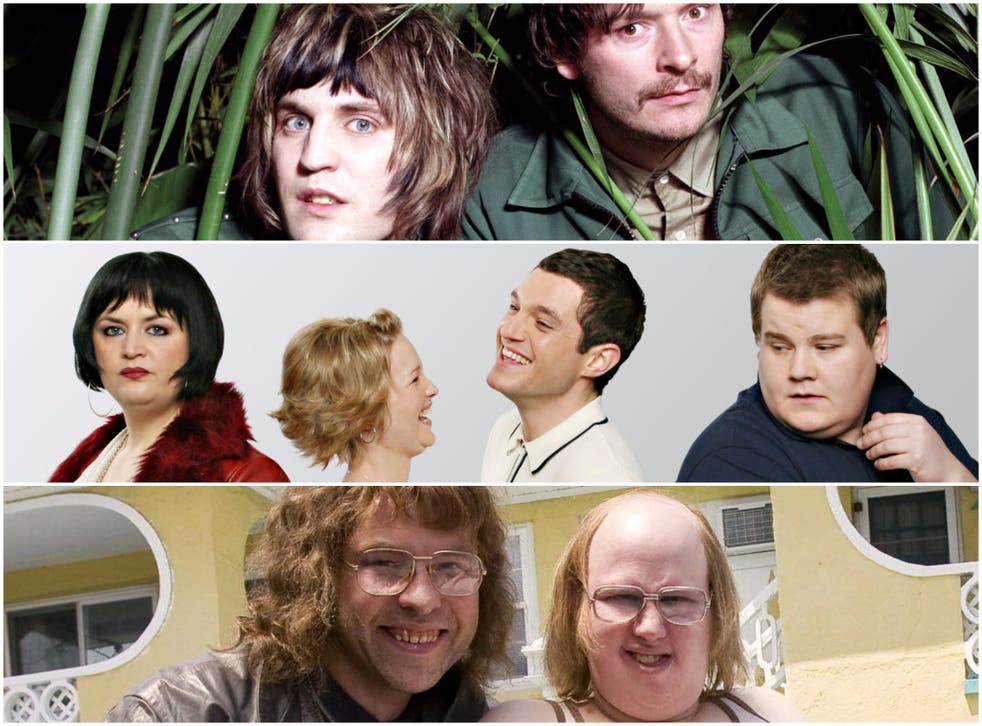 After 13 years on the air, BBC Three has finally made the change to online only, fully embracing the digital age (as many media outlets are).
The final evening of programming included familiar staples such as The Mighty Boosh, Family Guy, American Dad and Bad Education, finishing with the first ever episode of Gavin and Stacy. Then the channel fell silent.
It is a huge shame; we truly have lost one of the most pioneering channels in recent memory. Of course, things will evolve online, and BBC Three will live on somewhat, but at what cost?
Instead of being sad about its demise, we should celebrate the life BBC Three led by remembering some of the fantastic shows produced by the station.
First off, Little Britain. As much as people love to hate the show, it has become somewhat a British classic, with almost everyone down the local pub able to quote at least one of its characters ("Yeah but, no but" etc). While perhaps a little crass, you can't deny the genius of Matt Lucas and David Walliams.
There was another Radio show that made the leap to TV, The Mighty Boosh. Noel Fielding and Julien Barratt's increasingly weird comedy is a bizarre experiment the BBC got right. The news of its possible return was met by thousands of fans with open arms; a testament to the show's increasing popularity since finishing in 2007.
12 of the best Mighty Boosh characters

Show all 11
There was also Gavin and Stacy; the station's poster child. The show introduced the world to James Cordon - now US Late Night host - and spawned a number of attempted US adaptations as well as two specials, both of which aired on the main BBC channels due to huge demand.
Notably - unlike with many US shows which seemingly go on forever - there was great restraint shown by the creators to make just two or three series of each of the above comedies, one of the many factors to why they all became such enduring fan favourites.
However, one programme that did last a long time was Being Human, continuing on BBC Three for five series and launching the careers of Aiden Turner and Russel Tovey. There was also Doctor Who spin-off Torchwood, which soon became a BBC Two show, once again proving that BBC Three could be the perfect launch pad for projects.
Then there was much loved programming in the form of Russell Howard's Good News, Lee Nelson's Well Good Show, brilliant documentaries such as My Brother the Islamist, and 60-Seconds - the minute long news bulletin.
Obviously, this could all happen again; if the BBC invest in their new online station it could become a hit. Already announced is a new drama from Jess Britain called Clique; a new short-form series Life Hacks with Ben Hart; lys Harte and Bronagh Munro's investigation series Unsolved: The Boy Who Disappeared; Dan Murdoch's follow up to KKK: The Fight For White Supremacy called Black Power; and a new Stacy Dooley documentary on sex and prostitution in Turkey, Brazil and Russia.
Yet, with the likes of Netflix and Amazon Prime investing millions in original content, will it be able to compete? Only time will tell if the beloved channel will survive in this competitive climate.
For now, we can remember the good times, and hope originally BBC programming can find a home online.
Join our new commenting forum
Join thought-provoking conversations, follow other Independent readers and see their replies