Being transgender is a craze, 'like self-harming', claim Loose Women panel
Panellist's comments were branded 'disgusting'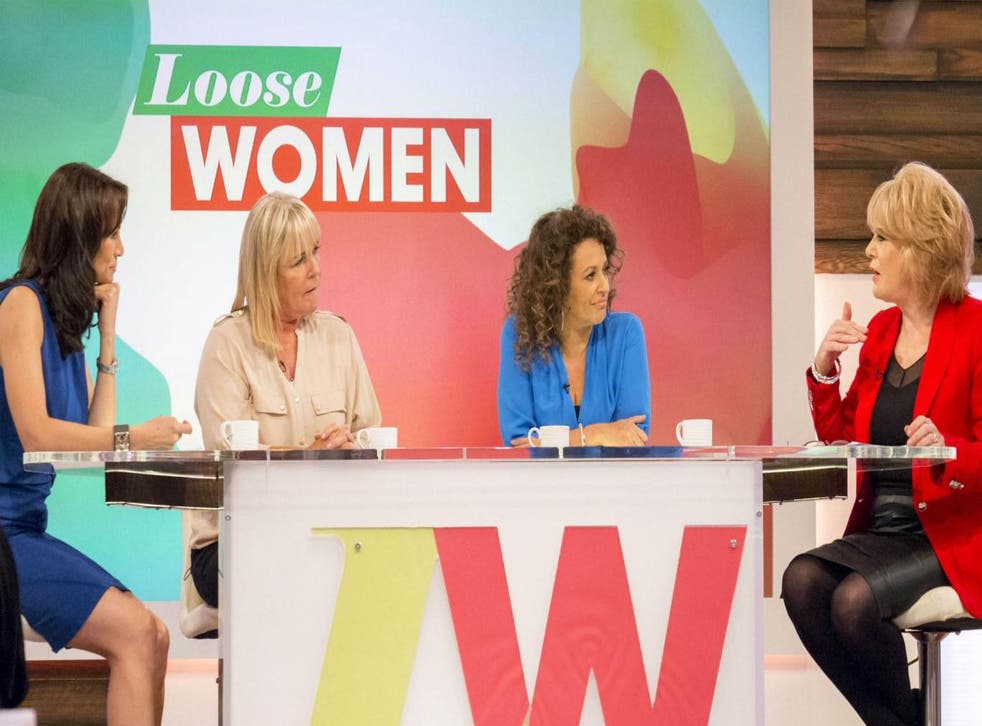 Managing to be offensive in a variety of ways within a single sentence, Loose Women's Nadia Sawalha has been criticised for comments she made about transgenderism, bulimia and self-harm.
"Last year my step daughter told me the 'in' thing at school was self-harming, and then before that it had been throwing up. You know, fashionable words that have been taken on," she said on the ITV chat show.
"The other day, [my children] were playing, and we actually heard from the other room, 'which one of us is going to be transgender?' – can you imagine that, even a year ago?"
Her comments proved incendiary on Twitter, with EastEnders first transgender cast member Riley Carter tweeting in response to them: "Disgusting. Not happy."
Earlier in the year, ITV apologised after Loose Women asked viewers whether "it is ever a woman's fault if she is raped," a poll that followed a discussing in which Pretenders singer Chrissie Hyde said women who dress provocatively "entice rapists".
"We always want to know what our viewers think about topical issues, however, we accept that the wording of the online poll was misjudged and we apologise for any offence caused," a spokesperson said.
Join our new commenting forum
Join thought-provoking conversations, follow other Independent readers and see their replies