Better Call Saul: Everything we know about the Breaking Bad spin-off show so far
Saul isn't called Saul, Mike's back and the show is set six years before Breaking Bad...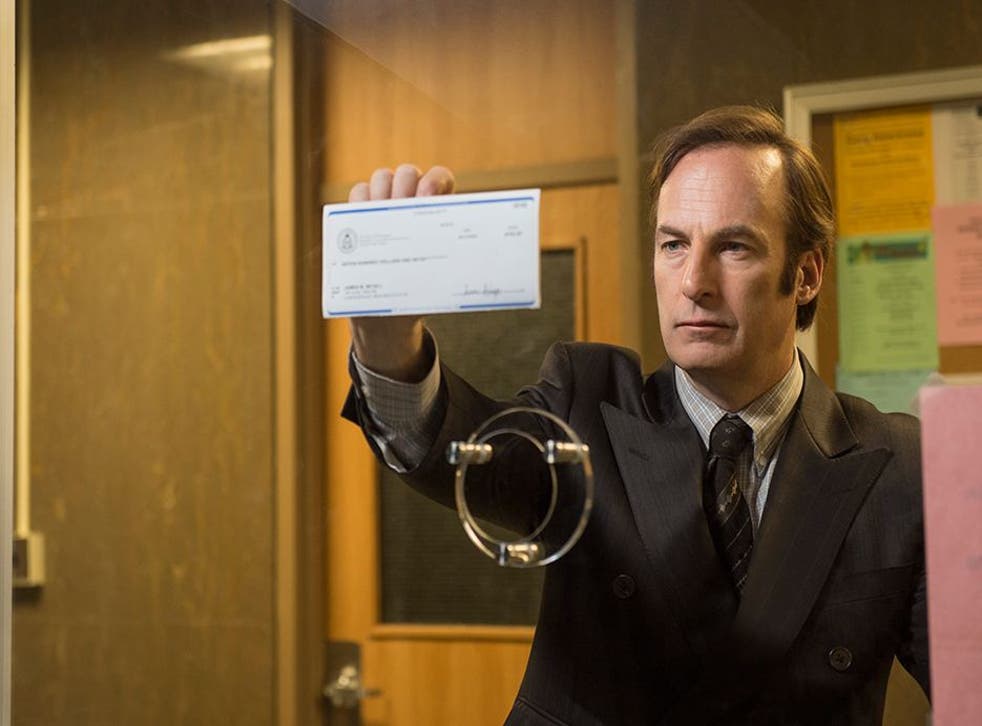 Breaking Bad prequel Better Call Saul released a deluge of information regarding plot and cast over the weekend along with the first stills from the show. It's starting to get difficult to keep hold of all the different strands, so we thought it's about time we try to tie them all together.
When is Better Call Saul set?
In 2002, six years before the events of Breaking Bad ("I hesitate to say it, but it is indeed a period piece," said creator Vince Gilligan), though co-creator Peter Gould has indicated that the show might take place before during and after BB using flash backs and flash forwards.
What do we know about the plot?
From AMC:
"When we meet him, the man who will become Saul Goodman is known as Jimmy McGill, a small-time lawyer searching for his destiny, and, more immediately, hustling to make ends meet. Working alongside, and often against, Jimmy is "fixer" Mike Erhmantraut (Banks), a beloved character introduced in Breaking Bad. The series will track Jimmy's transformation into Saul Goodman, the man who puts "criminal" in "criminal lawyer." The series' tone is dramatic, woven through with dark humor."
Is there a trailer yet?
No, but there's a 9-second TV spot that AMC ran during a Breaking Bad marathon:
And another one:
Who's in the cast?
Bob Odenkirk as Jimmy McGill (later Saul Goodman)
Michaek McKean as Chuck (Saul's brother)
Jonathan Banks as Mike Ehrmantraut
Rhea Seehorn as Kim
Patrick Fabian as Hamlin
Michael Mando as Nacho
Where is it set and where is it being shot?
Albuquerque, in the same studios that Breaking Bad was filmed in.
The show has also been spotted filming at this skate park in ABQ:
Aside from Mike, will we see any other old Breaking Bad faces?
Hopefully fairly few if the show wants to create its own identity, but while it might initially start with mostly new characters, there's definitely the possibility of nods to old ones further down the line (season 2 has already been commissioned).
Gustavo Fring – Probably not - Gould says: "With Gus there is so much more to say about that character, and we certainly love Giancarlo [Esposito, the actor who played Gus]… Although in the series it always seemed to me that Saul didn't know Gus directly. He knew a guy who knew a guy."
Walter White – Bryan Cranston teased "never say never" but it's unlikely Walt will feature. Gilligan said "If it makes sense we'll do it, if it doesn't make sense we won't" on the topic of the BB protagonist, so if we do see Walt it will probably only be a brief glimpse of him through flash forward.
Update: Cranston will direct an episode, but can't see their being a return for Walt
Jesse Pinkman – Aaron Paul misses the ol' gang and is desperate to reprise his role, but a return for Jesse looks to be off the cards even though it was he who introduced Walt to Saul.
Huell Babineaux – Actor Lavell Crawford recently said he's had "some interesting calls" with regards to the show, but didn't confirm whether they actually went anywhere.
When will it air?
Better Call Saul was originally set for late 2014 but is now expected in the first quarter of 2015 on AMC and Netflix, pushed back because, as he admits, Gilligan is "slow as mud as a TV writer".
Access unlimited streaming of movies and TV shows with Amazon Prime Video Sign up now for a 30-day free trial
Sign up
Will it be any good?
Gilligan has done a good job managing expectations given the huge amount of expectation piled on the show following Breaking Bad's general brilliance, saying that the prequel "may turn out to have been a mistake," but he's a modest guy and I'm confident they'll put out a great show even if it's not a legendary one.
The fact that it's going to stay dark and not just go down the comedy route is encouraging.
What else do I need to know?
- Jimmy/Saul probably doesn't have that office from BB yet, as the location used for its façade has been turned into a nightclub.
- Season 1 will consist of 10 episodes, season 2 will get 13.
- 'Jimmy McGill' seems to be an off-the-boat Irishman gimmick Saul used to use
- Bryan Cranston will direct an episode
- Probably no Skyler - Anna Gunn: "It's five years before Saul and Walt even meet, so I don't see how she would show up on that. But it's a wacky world, and Vince finds interesting ways to write things, so Skyler could have had a hit and run and go to Saul, I guess."
- It will have a different look to Breaking Bad - "We're doing our damnedest to make it as different as possible," Gilligan said. "It's important that this not look like a carbon copy of Breaking Bad." That said, several BB alums will be back behind the camera, so there will surely be some similarities in terms of cinematography.
Register for free to continue reading
Registration is a free and easy way to support our truly independent journalism
By registering, you will also enjoy limited access to Premium articles, exclusive newsletters, commenting, and virtual events with our leading journalists
Already have an account? sign in
Register for free to continue reading
Registration is a free and easy way to support our truly independent journalism
By registering, you will also enjoy limited access to Premium articles, exclusive newsletters, commenting, and virtual events with our leading journalists
Already have an account? sign in
Join our new commenting forum
Join thought-provoking conversations, follow other Independent readers and see their replies