Better Call Saul season 3: First images tease return to post-Breaking Bad world
The future crooked lawyer is on his way back to screens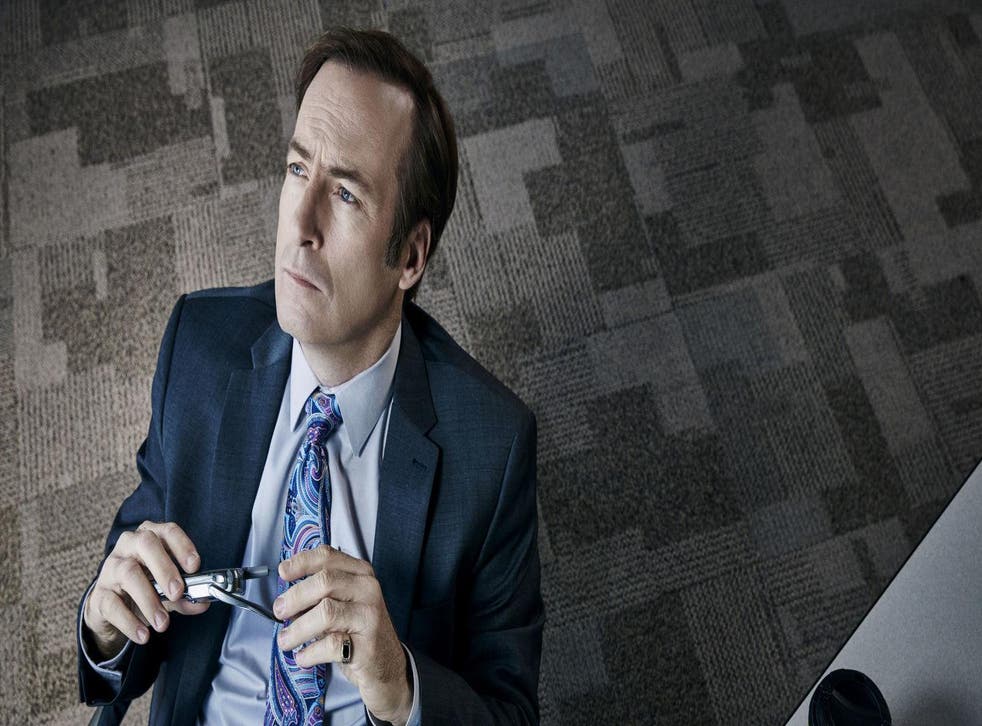 It may feel like yesterday since we last saw Walt and Jesse in the Breaking Bad finale but its humble prequel Better Call Saul is about to enter its third run.
Season three of the acclaimed series will arrive in the UK on Netflix in 2017 and the first images have begun to trickle in.
Despite the series taking place prior to the events seen in Breaking Bad, the openings of the past two seasons have memorably shown fans how the events of that series went on to affect the life of Bob Odenkirk's former lawyer, Jimmy McGill (who goes on to be known as Saul Goodman).

It looks like season three will continue in that vein with one still showing a moustachioed Saul in his Cinnabon attire.
Showrunner Peter Gould told Digital Spy earlier this year: "We're fascinated by that black-and white world that Jimmy/Saul moves into when he becomes Gene the Cinnabon manager."
Intriguingly, one image shows Odenkirk's character in the same room as Chuck (Michael McKean), his brother and chief rival, whose condition seems to be spiralling ever further downwards.
The second season - which earned an Emmy nomination for Best Drama - hinted at the return of crime lord and Los Pollos Hermanos owner, Gustavo Fring (Giancarlo Esposito); it seems the series could be preparing to show us how Mike Ehrmantraut (Jonathan Banks) came to work under his rule.
Producers of the series have tantalisingly refused to rule out appearances from Breaking Bad lead actors Bryan Cranston and Aaron Paul.
To make the wait for Better Call Saul a little easier, why not hear out the theory that Breaking Bad is itself a prequel to fellow AMC series The Walking Dead.
Join our new commenting forum
Join thought-provoking conversations, follow other Independent readers and see their replies