Better Call Saul season 3 will be the first time we get to see Saul Goodman
And Gus Fring will play a major role
Christopher Hooton
Wednesday 01 March 2017 14:30 Comments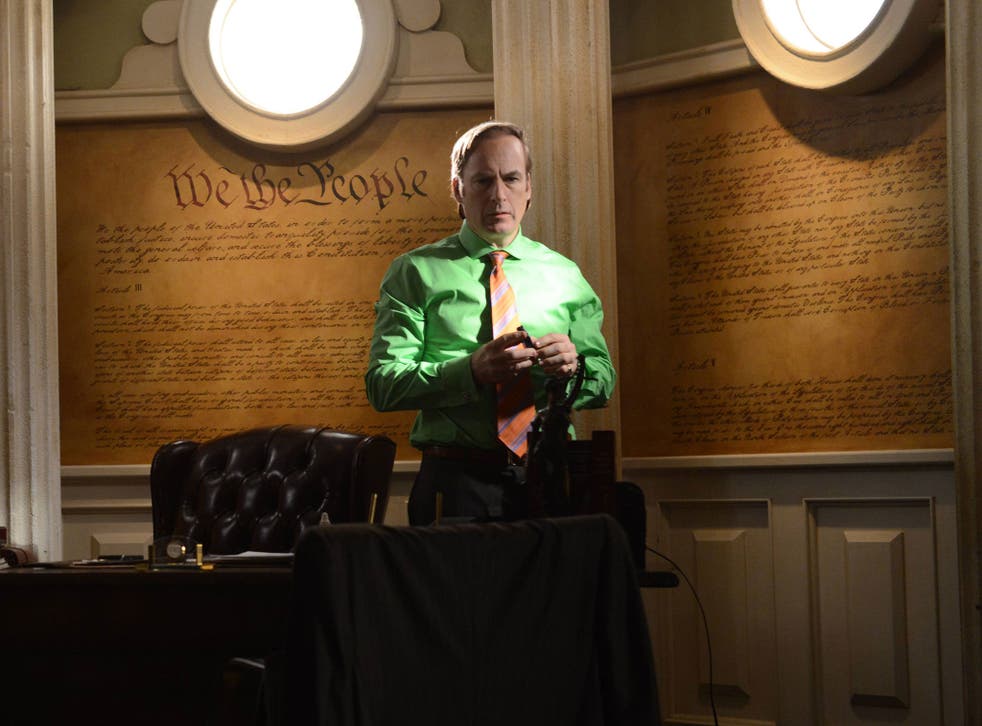 Better Call Saul has been toying with Jimmy's moral compass and its level of tarnish in the first two seasons, but it seems in season 3 we will finally see him break bad in his own way.
"Season 3 is the first time we get to see Saul Goodman," Bob Odenkirk confirmed at Netflix's annual 'See What's Next' event in Berlin on Wednesday.
"But not the way you think - so you get to see Saul Goodman, but he is not what you saw in Breaking Bad."
Bob had two more pieces of information about the new episodes he was allowed to share.
"There's always been this great mix of comedy and drama with the bad guys," he recalled of the first two seasons, "and with this one there's a more dynamic mix of really fun comic sequences and very serious dramatic high drama moments."
The final tease involved Gus Fring, who we know by now is definitely back, but in a bigger way than we perhaps thought.
"Gus Fring is back, as people have already figured out, but not only is he back - there's a story with him and we get to learn a little more about his empire building.
"He doesn't just pass through, he's not just an extraneous character to Saul's story."
Better Call Saul season 3 arrives on Netflix 10 April.
Register for free to continue reading
Registration is a free and easy way to support our truly independent journalism
By registering, you will also enjoy limited access to Premium articles, exclusive newsletters, commenting, and virtual events with our leading journalists
Already have an account? sign in
Join our new commenting forum
Join thought-provoking conversations, follow other Independent readers and see their replies