Bill Maher guest Al Franken cancels appearance after host uses racial slur
The Real Time host recently issued an apology for the comments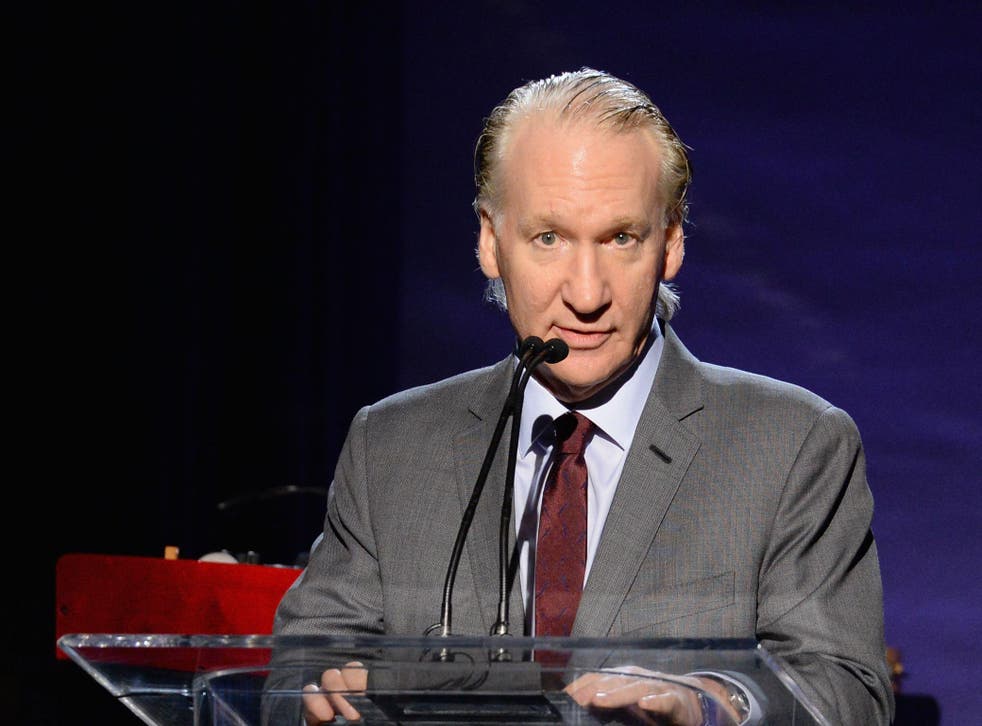 US Senator for Minnesota Al Franken has pulled an appearance on Real Time with Bill Maher after the host used a racial slur during an interview last week.
Midway through an interview with Nebraska Senator Ben Sasse last week, the Republican jokingly asked Maher to visit his state and work in the fields.
The US talk-show host responded by saying: "Work in the fields? Senator, I'm a house n***a." After a mixed reaction from the crowd, Mayer clarified: "It's a joke."
Maher was immediately criticised online, including civil rights activist DeRay Mckesson who wrote on Twitter: "Bill Maher has got to go. There are no explanations that make this acceptable."
Speaking to The Huffington Post about the withdrawal, Franken's spokesperson said: "Senator Franken believes that what Bill Maher said was inappropriate and offensive, which is why he made the decision not to appear on the next episode of Real Time.
"He was glad to see Bill, who the Senator considers to be a good friend, apologise and express sincere regret for his comment."
Previously, a journalist pulled from Maher's show last minute after it became apparent Milo Yiannopoulos was booked on the same show.
After the racial comments were broadcast, Maher issued an apology: "Friday nights are always my worst night of sleep because I'm up reflecting on the things I should or shouldn't have said on my live show.
Donald Trump's first 100 days: in cartoons

Show all 33
"Last night was a particularly long night as I regret the word I used in the banter of a live moment. The word was offensive, and I regret saying it and am very sorry."
Access unlimited streaming of movies and TV shows with Amazon Prime Video Sign up now for a 30-day free trial
Sign up
Former N.W.A. member Ice Cube and ex-Bernie Sanders press secretary Symone Sanders will appear on Friday's show, the latter condemning the racial comments while praising Maher for apologising.
According to Variety, HBO will likely not take any action against the host, who has been a mainstay feature on their network since 2003.
Sassa — the Republican being interviewed — Tweeted that he felt uncomfortable during the segment: "I'm a first Amendment absolutist. Comedians get latitude to cross hard lines. But free speech comes with a responsibility to speak up when folks use that word. Me just cringing last night wasn't good enough.
"Here's what I wish I'd been quick enough to say in the moment: 'Hold up, why would you think it's OK to use that word? The history of the N-word is an attack on universal human dignity. It's therefore an attack on the American Creed. Don't use it.'"
Join our new commenting forum
Join thought-provoking conversations, follow other Independent readers and see their replies