Black Mirror season 3: Episodes exists in the same universe and here's the proof
How closely were you watching?
Jacob Stolworthy
Friday 28 October 2016 14:39 Comments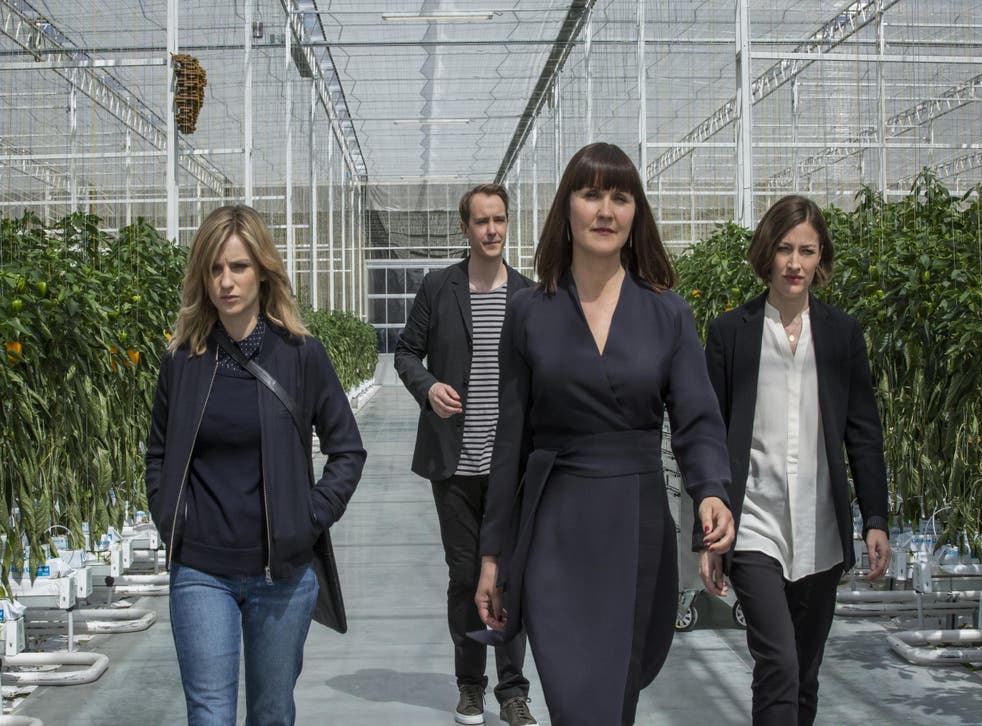 Black Mirror has been back for a week now so we're going to go ahead and assumed you've seen all six episodes.
How closely were you paying attention though? Reddit users have been hard at work ciphering through all the easter eggs that creators Charlie Brooke and Annabel Jones crammed into the latest episodes - and they seem to prove that all 13 installments exist in the same universe.
Brooker, though, remains coy on the subject, stating that they're merely 'psychologically' related to one another. Feast your eyes on the below to decide for yourself.
Nosedive
The National Anthem
Season 3's opening episode has several callbacks to the first ever installment, 'The National Anthem' - you know, the one where the Prime Minister has sex with a pig on live TV.
'Nosedive' follows Lacie (Bryce Dallas Howard), a woman who gets caught up in a time where rating everything out of five is so essential to everyday living that people judge you socially by your personal rating, whether low or high. After posting the photo of her morning coffee - plus strategically placed biscuit - we can see that the app's highest rated posts includes one from Prime Minister Michael Callow himself (Rory Kinnear).
It reads: "Just got thrown out of the zoo again :(" - it seems his antics have had long-lasting effects.
Later on in the episode, Lacie finds herself among a group of fans of fictional TV series Sea of Tranquility; it turns out that's the "HBO moon western" worked on by the special effects expert who assists with Callow's infamous pig broadcast.
Playtest
Fifteen Million Merits
This one isn't proof that episodes exist in the same world, but it's a nice touch all the same: this episode shares an actor with "Fifteen Million Merits" - namely Hannah John-Kamen who starred as the first winner of that episode's talent show, Hot Shots. Brooker told us how there were plans to include the song she sings in the episode in 'Playtest' but licensing issues got in the way.
White Bear
The logo from the disturbing season 2 episode appears on the equipment that turns into the whack-a-mole game played by Cooper (Wyatt Russell).
Access unlimited streaming of movies and TV shows with Amazon Prime Video Sign up now for a 30-day free trial
Sign up
Hated in the Nation
Keen-eyed viewers will notice that the magazine Sonja (Kamen) shows Cooper - the one emblazoned with Saito's CEO - also mentions Granular. Yes, that's the company behind the (killer) bees in feature-length finale 'Hated in the Nation.'
Shut Up and Dance
The National Anthem. Fifteen Million Merits, White Bear and White Christmas
As the episode's climactic revelations land, the viewer can see a blackmail victim open a web page detailing the racist emails she sent; it turns out this page is also chock-a-block with several callbacks to episode's past:
'Talent show Fifteen Million Merits launches next week' can be seen at the top of the toolbar while two further recommended stories on the webpage's sidebar hark back to 'The National Anthem' - poor Callow's getting divorced - while the other offers an update on the trial of Victoria Skillane - the girl at the centre of traumatic episode 'White Bear.'
Elsewhere, the show's festive special 'White Christmas' is referenced. 'One smart cookie? Click to witness the kitchen tech of tomorrow.' A refresher of the episode will alert you to the fact that 'cookies' are, in fact, new widgets able to replicate a person's consciousness and the aforementioned kitchen tech is deployed in the episode, lived in by Joe (Rafe Spall) for 1,000 years per minute.
The Waldo Moment
Kenny (Alex Lawther) has a sticker of Waldo, the CGI character - led by Daniel Rigby's protagonist - that rises to national prominence.
Men Against Fire
Fifteen Million Merits
Hated in the Nation
The National Anthem and White Christmas
White Bear
It seems not everyone believes the White Bear Justice Park is ethical, however - one trending topic reads #FREETHEWHITEBEARONE.
Playtest
Yet another trending topic references a past episode, this one season 3's very own 'Playtest': Harlech Shadow V is a game developed by Saito. News channel UKN can also be seen announcing an 'immersive new gaming system' which is very probably the one poor Wyatt ends up embroiling himself in. Thankfully, his disappearance doesn't go unnoticed - the same channel can later be seen reporting that Saito has been questioned about a 'tourist dissapearance.'
Men Against Fire
You can read our extended interview with Black Mirror co-creator Charlie Brooker here. We also had a go at ranking all six of the brand new episodes which are available to view on Netflix now.
Register for free to continue reading
Registration is a free and easy way to support our truly independent journalism
By registering, you will also enjoy limited access to Premium articles, exclusive newsletters, commenting, and virtual events with our leading journalists
Already have an account? sign in
Join our new commenting forum
Join thought-provoking conversations, follow other Independent readers and see their replies