Blue Planet 2 viewers amazed by 'transsexual' fish
'Gobsmackingly brilliant television'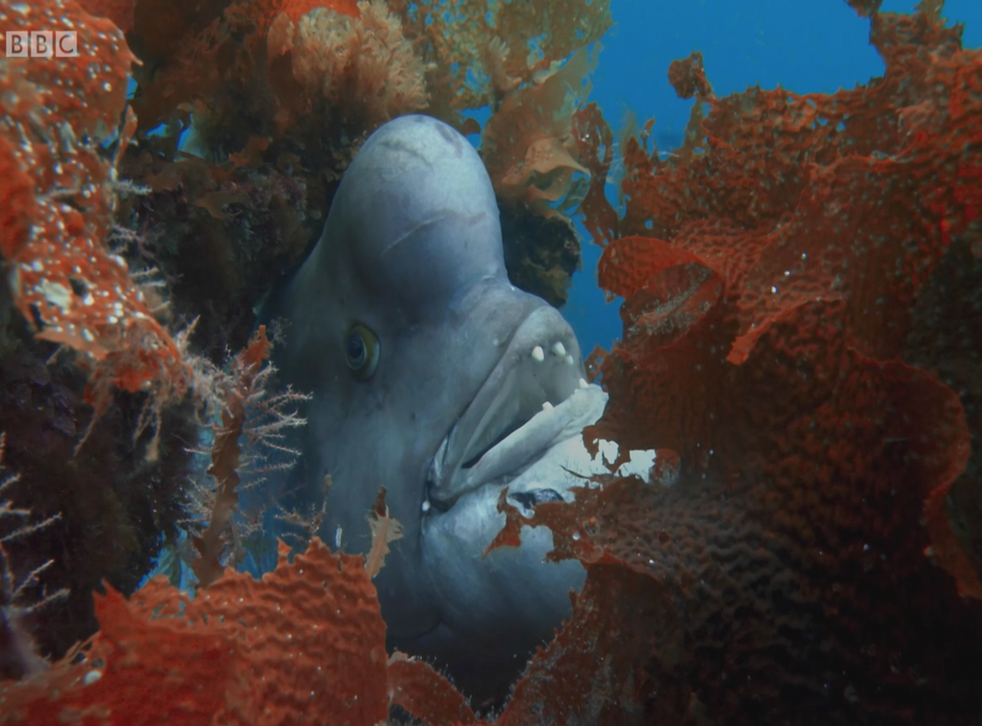 Like Planet Earth II, the sequel to Blue Planet has stunned viewers, Sir David Attenborough's narration once again soothing and informing the nation.
One segment that had everyone talking featured an Asian Sheepshead Wrasse — based off the coast of Northern Japan — changing gender.
The scene began with a female Wrasse attempting to woo a partner. After failing to win over the male fish, the female entered a hole in the coral reef.
"When any large female reaches a critical body size, she can begin a dramatic transformation," Attenborough said as Hans Zimmer's dramatic score played.
"Over just a few months, enzymes cease to work and male hormones start to circulate in her body. As time passes her head expands and her chin gets longer. A she has changed into a he. And with this comes a change in temperament."
Following the transformation, the now-male Wrasse challenged the former suitor who governs over the females, Attenborough explaining how the bigger the fish's bulbous head the better. Eventually, the territory gains a new ruler.
The moment was one of the most-talked-about on Twitter, many viewers amazed by mother nature, while others poking fun at the inevitable Daily Mail reader reaction.
The first episode of Blue Planet II was an inevitably stunning production. Read our review of the episode here. The show returns Sunday at 8pm on BBC One, while previous episodes are available on iPlayer.
Register for free to continue reading
Registration is a free and easy way to support our truly independent journalism
By registering, you will also enjoy limited access to Premium articles, exclusive newsletters, commenting, and virtual events with our leading journalists
Already have an account? sign in
Register for free to continue reading
Registration is a free and easy way to support our truly independent journalism
By registering, you will also enjoy limited access to Premium articles, exclusive newsletters, commenting, and virtual events with our leading journalists
Already have an account? sign in
Join our new commenting forum
Join thought-provoking conversations, follow other Independent readers and see their replies