Blue Planet 2: 'Crab vs. eel' is the new 'iguana vs. snake'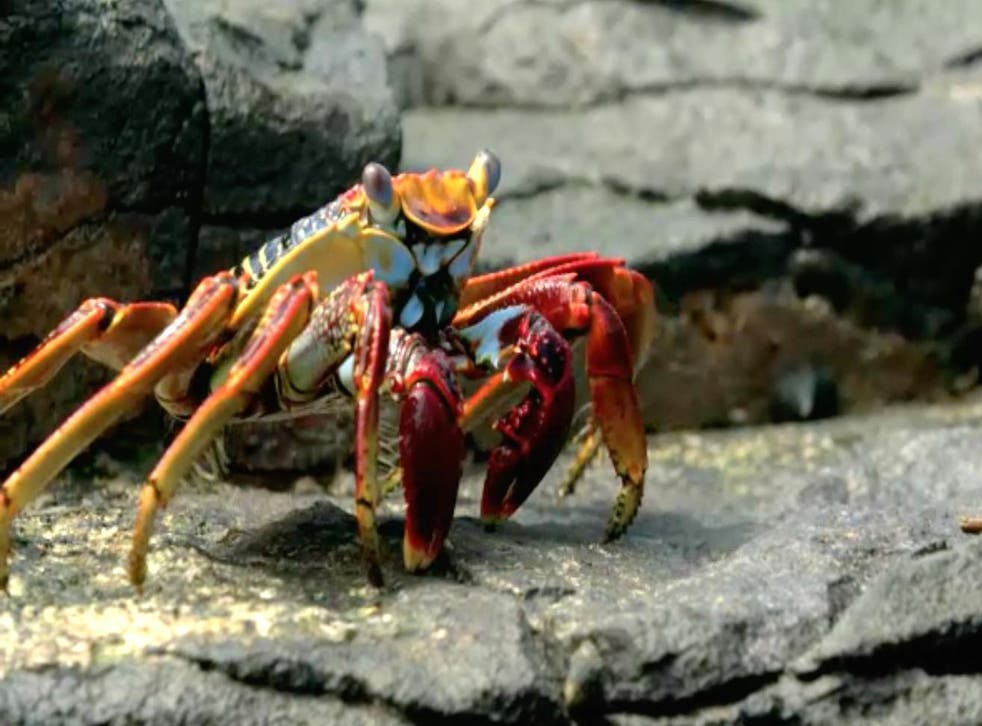 You may remember the most viral and talked about scene in Planet Earth II last year being marina iguanas running the gauntlet against racer snakes.
Blue Planet II, the show's aquatic cousin, may have just topped it however, seeing crabs on the coast of Brazil simultaneously take on moray eels and octopuses tonight.
"The chain moray is a specialist crab hunter; it's blunt teeth can easily grip and crush a crab's shell - it's the crab's deadliest enemy," Sir David Attenborough narrates, as the crabs scarper across the rocks and light surf.
"Halfway," he continues as one crab rests, "but the enemy has other ideas, crossing the land to reset the ambush."
"To feed, the crabs must keep going. But nowhere is safe; an octopus - also a crab killer."
As if to pre-empt a repeat of those ridiculous claims of the iguana vs. snake scene being "fake", Attenborough is careful to mention crabs in plural, as they make a dash for it pursued by both eels and octopuses.
In scenes reminiscent of the iguana, a crab is caught by a leg and dragged underwater by an eel, appearing to be done for.
But he gives it the slip and makes it to his feeding ground.
"Made it," Attenborough concludes. "Risking life and limb to graze on these seaweed pastures."
Blue Planet II's final episode airs next Sunday on BBC One at 8pm.
Register for free to continue reading
Registration is a free and easy way to support our truly independent journalism
By registering, you will also enjoy limited access to Premium articles, exclusive newsletters, commenting, and virtual events with our leading journalists
Already have an account? sign in
Register for free to continue reading
Registration is a free and easy way to support our truly independent journalism
By registering, you will also enjoy limited access to Premium articles, exclusive newsletters, commenting, and virtual events with our leading journalists
Already have an account? sign in
Join our new commenting forum
Join thought-provoking conversations, follow other Independent readers and see their replies