Britain's Got Talent dog Matisse receives death threats after trainer Jules O'Dwyer used stunt double in final
Scandal ensued when O'Dwyer's other dog Chase secretly walked the tightrope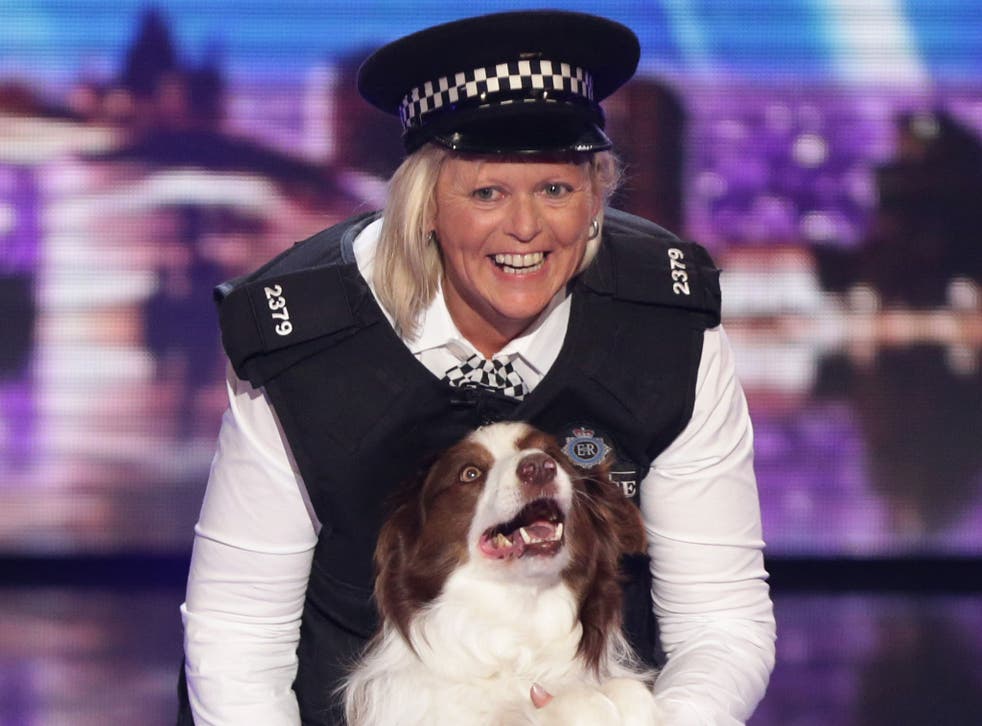 Not even dogs are safe from the vileness of Twitter trolls, as proved by the nasty death threats Britain's Got Talent winner Matisse has been receiving.
The collie's trainer Jules O'Dwyer came under attack last week when it emerged that she had used a doggy double for a heart-stopping tightrope stunt in the final without making this clear to the voting public.
Simon Cowell was left with his "head in his hands" as viewers called his talent show a "con" and more than 1,000 people complained to TV watchdog Ofcom.
O'Dwyer has had to beef up security around her pooches in the midst of the fall-out after angry social media users sent her messages threatening to kill her dogs and demanding they be put down.
O'Dwyer is concerned about her dogs' welfare and finding the reaction "upsetting". "I never leave them unattended. I don't trust anybody. I'm pretty strict as it is. I'm a bit over the top," she told The Daily Star.
"They're my babies and if anything happened I'd be distraught, as would be daughter. They're her little teddy bears. They're our family pets."
The 48-year-old won a cash prize of £250,000 after beating magician Jamie Raven and Welsh choir Cor Glanaethwy in last Sunday's grand final. She will also perform with Matisse in front of the Queen at the Royal Variety Performance.
Britain's Got Talent 2015 finalists

Show all 10
Ofcom is yet to confirm whether or not there will be an investigation into the doggy double scandal.
Register for free to continue reading
Registration is a free and easy way to support our truly independent journalism
By registering, you will also enjoy limited access to Premium articles, exclusive newsletters, commenting, and virtual events with our leading journalists
Already have an account? sign in
Register for free to continue reading
Registration is a free and easy way to support our truly independent journalism
By registering, you will also enjoy limited access to Premium articles, exclusive newsletters, commenting, and virtual events with our leading journalists
Already have an account? sign in
Join our new commenting forum
Join thought-provoking conversations, follow other Independent readers and see their replies