Bryan Cranston breaks down in tears while talking about this key Breaking Bad scene
The actor reflects on how the moment may have hit too close-to-home. 
Clarisse Loughrey
Thursday 26 November 2015 11:48 Comments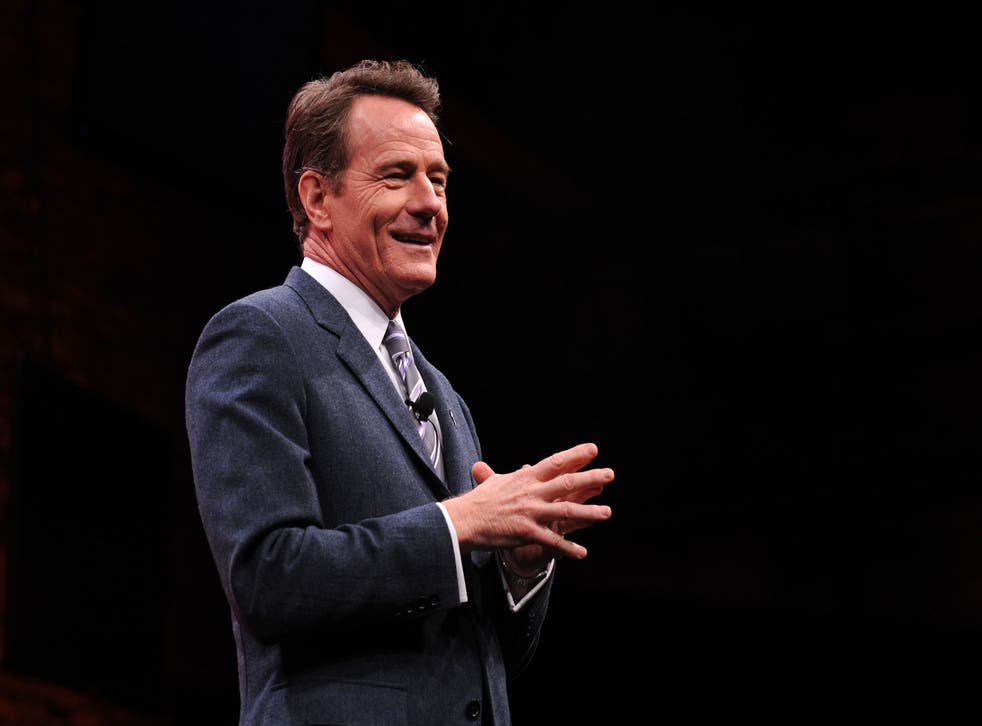 If you still find yourself tearing up about Jane's tragic death scene in Breaking Bad, this might bring you some comfort. Bryan Cranston still cries about it too.

While appearing on long-running TV interview series Inside the Actors Studio, Cranston began to break down while describing his own experiences filming one of Breaking Bad's truly devastating moments, in which Walter White (Cranston) stands by and watches Jesse Pinkman (Aaron Paul)'s girlfriend Jane (Krysten Ritter) die from choking on her own vomit. An absolutely crucial point in White's own emotional trajectory; it's here, some would claim, that White truly loses his humanity.

Watching Cranston open up in such a way proves a poignant insight into the actor's process; the emotional vulnerability, specifically, demanded by such truly great performances such as this. "What civilians don't understand, that we do, is that actors need to be willing to pay a price for it," Cranston, who won multiple Emmys for the role, explain. "It's an emotional price that you need to be willing to pay,"  

It's a scene of particular complexity, with Cranston having to carefully balance the conflicting notions of his own empathy for this young woman, and the fact her negative influence on Jesse, who she'd gotten hooked on heroin, would almost inevitably lead to his death. And it's clear the impact of its filming still has a level of resonance with the actor: specifically because his personal life became indirectly mixed with his approach to the scene, when he realised Jane's age was so close to that of the actor's own daughter. 
"But she's a little girl - she's young enough to be my daughter. And then, I see the face of my own daughter in her place. I didn't want to, I didn't plan on it."

We never needed more proof of Cranston's brilliance and dedication. Yet, once more we're supplied with it.
Register for free to continue reading
Registration is a free and easy way to support our truly independent journalism
By registering, you will also enjoy limited access to Premium articles, exclusive newsletters, commenting, and virtual events with our leading journalists
Already have an account? sign in
Join our new commenting forum
Join thought-provoking conversations, follow other Independent readers and see their replies