Cee Lo Green wore a suit made entirely of flowers for his X Factor performance
Let the music do the talking? Pah.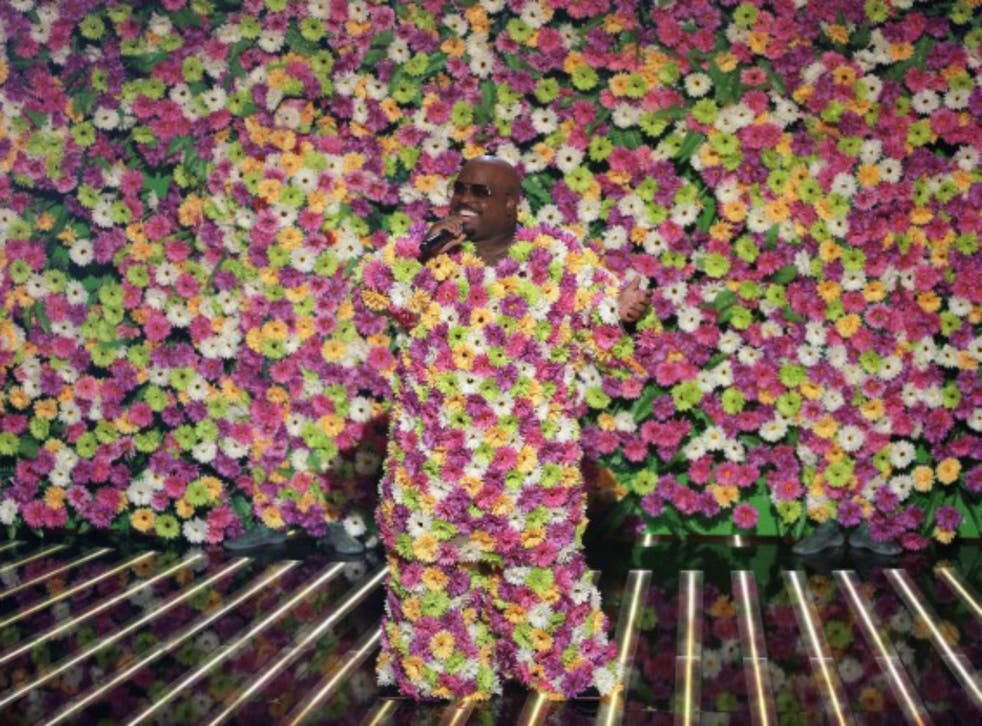 Cee Lo Green might have been upstaged by Fleur East on last night's The X Factor results show, but that ridiculous flower suit is all fans have been talking about today.
The "Forget You" singer decided not to let his music do the talking and promote new song "Music To My Soul" in a swathe of brightly coloured petals instead.
Green's eccentric outfit was camouflaged with a flower wall on the stage, from which he emerged, surprising the audience and "taking flower power to a new level".
Naturally, viewers were baffled by the memorable show and it wasn't long before tweets both admiring and mocking his sartorial choice came flooding in.
Green, who followed last year's contestant East's performance of her debut single "Sax", described this year's wannabes as "really impressive" but picked Che Chesterman as his favourite.
He departed with a final word of advice: "Work hard and no matter what you do, take some time to smell the flowers!"
Seann Miley Moore and Kiera Weathers were booted from the singing contest, with Mason Noise being given another chance after finding himself in the bottom two.
Catch The X Factor next Saturday 14 November at 8pm on ITV.
Join our new commenting forum
Join thought-provoking conversations, follow other Independent readers and see their replies