Celebrity Big Brother 2014: Evander Holyfield cautioned over 'gay ain't normal' comments
The former boxer said being gay was not normal and could be fixed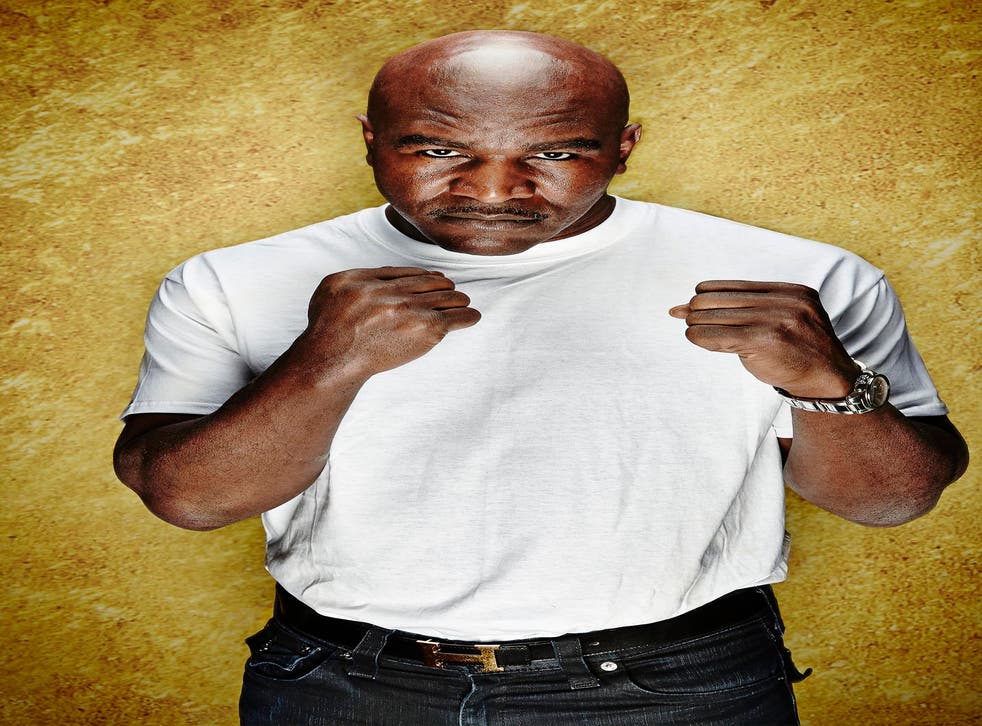 Broadcast watchdog Ofcom may not investigate boxer Evander Holyfield's claims that being gay "ain't normal" on Celebrity Big Brother.
Despite receiving several complaints, the regulator told The Independent no action had yet been taken.
A spokesman said: "I can confirm we have received complaints, which we are currently assessing.
"However, no decision has been made to formally investigate at this stage."
Mr Holyfield made the remarks during a conversation with The Apprentice runner-up Luisa Zissman on Saturday's show.
The American former heavyweight boxing champion, 51, argued against her when she said there should be more openly gay sports stars.
When Miss Zissman told him people should be open about their sexuality, he said: "But that ain't normal."
The boxer tried to explain his comment by adding "the Bible lets you know there's wrong, there's right," before disagreeing with Miss Zissman when she said some people were born gay.
He said: "It don't make no difference. If you're born and your leg were turned this way, what do you do? You go to a doctor and get it fixed back right."
Mr Holyfield was reprimanded for his remarks by Big Brother in the Diary Room.
He was told: "While Big Brother understands these are the views you hold, they aren't the views that are held by a large section of society, and expressing these views will be extremely offensive to many people.
"Do you understand why?"
Mr Holyfield replied: "Yes I understand why. I thought I was just, I forgot about the thing. I was just telling her my opinion but it's not like I was going to mention (it) to anybody else. It was just our conversation."
Access unlimited streaming of movies and TV shows with Amazon Prime Video Sign up now for a 30-day free trial
Sign up
Big Brother warned the boxer about the harm and offence caused by the "offensive" views but he has not yet apologised.
Singer Boy George was among those venting their anger on Twitter.
He wrote: "Shame, I had such admiration for Mr Evander Holyfield, he seems dignified and I was sure he was a cool, smart, giant!"
He continued: "At customs there should be a huge sign! Welcome to Britain, racism, sexism, homophobia and bad hair are not tolerated."
Join our new commenting forum
Join thought-provoking conversations, follow other Independent readers and see their replies