Chris Brown is extremely unhappy Aziz Ansari comapred him to Donald Trump on Saturday Night Live
He described the new President as 'the Chris Brown of politics'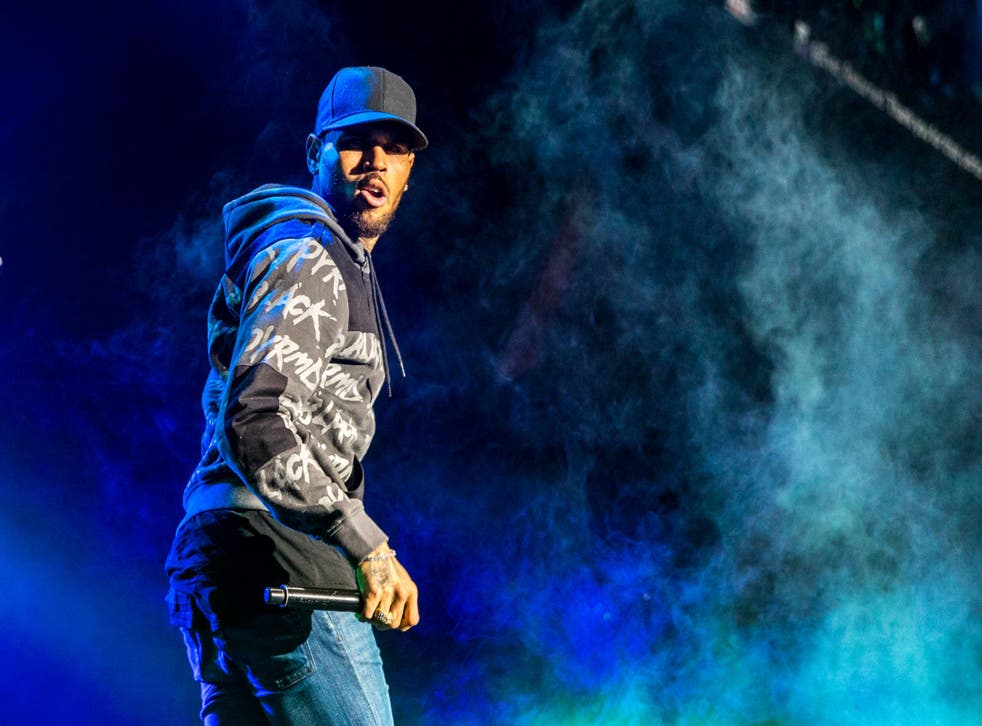 Aziz Ansari hosted Saturday Night Live for the first time ever at the weekend provided with heaps of material considering President Donald Trump's inauguration had occurred just one day before (20 January).
One joke saw him make a parallel between Trump voters and Chris Brown fans - and the singer is refusing to take it lying down, posting a series of Instagram posts lashing out at the Master of None actor.
Ansari's original quip went as follows: "I'm sure there's a lot of people voted for Trump the same way a lot of people listen to the music of Chris Brown, where it's like, 'Hey, man, I'm just here for the tunes. I'm just here for the tunes. I don't know about that other stuff. I just like the dancing and the music. I don't condone the extracurriculars.'
"If you think about it, Donald Trump is basically the Chris Brown of politics. And 'Make America Great Again' is his 'These hoes ain't loyal.'"
Brown went on to post a series of messages clearly displeased by the analogy.

"F*CK NO!!!!!! Somebody tell ALADDIN HOP OFF MY D*CK!" he wrote in allusion to the comedian's Indian-American race.
He went on to write the downright bizarre message: "Don't f*cking trust what you see - even salt looks like sugar"
Donald Trump's most controversial quotes

Show all 14
Ansari's Netflix series Master of None is expected to return for a second season later this year.
Join our new commenting forum
Join thought-provoking conversations, follow other Independent readers and see their replies