Chris Tarrant drink driving: TV presenter fined £6,000 and banned from roads for 12 months after pleading guilty
The former Who Wants To Be A Millionaire host will now have to complete a drink driving rehabilitation course if he wants to drive before 18 October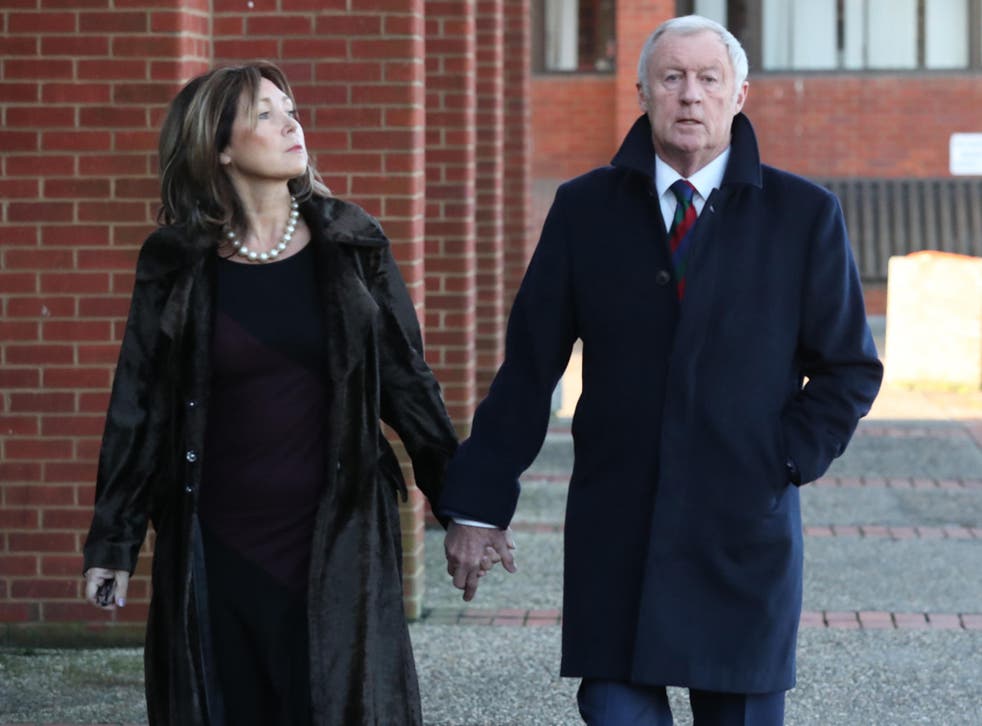 Chris Tarrant has been banned from driving for 12 months and fined £6,000 after pleading guilty to drink driving.
The TV presenter, 71, was seen in his local pub shortly before Christmas drinking up to four brandy and ports at lunchtime before leaving in his Mercedes, with fellow pub goers tipping off the police about his actions.
Prosecutor Hasrat Ali said: "Staff and other people present inside the pub were concerned that he decided to drive home. One member of the public there had noticed that Tarrant had stumbled near the bar area. Witnesses spoke to each other and as a result one member of the public phoned the police to report a drink driver."
He had 50 micrograms of alcohol in 100ml of breath, 15 micrograms above the legal limit, when he left the Bladbone Inn on 16 December, just hours before a friend's Christmas party. He drove the two miles to his home in Bucklebury, Berkshire, before police arrived at his home, 13 minutes after the call had been made.
Tarrant pleaded guilty to the single drink drive charge when appearing in court on Thursday morning. He stated that he was "very sorry" and explained that he did not believe he was over the limit at the time.
Alongside the fine, the former Who Wants To Be A Millionaire host will now have to complete a drink driving rehabilitation course if he wants to drive before 18 October.
Follow Independent Culture on Facebook for all the latest on Film, TV, Music, and more.
Join our new commenting forum
Join thought-provoking conversations, follow other Independent readers and see their replies