Come Dine With Me narrator surprises viewers by appearing on camera for first time in 11 years
Dave Lamb is usually found in 'a darkened voiceover booth, laughing at people's linguine'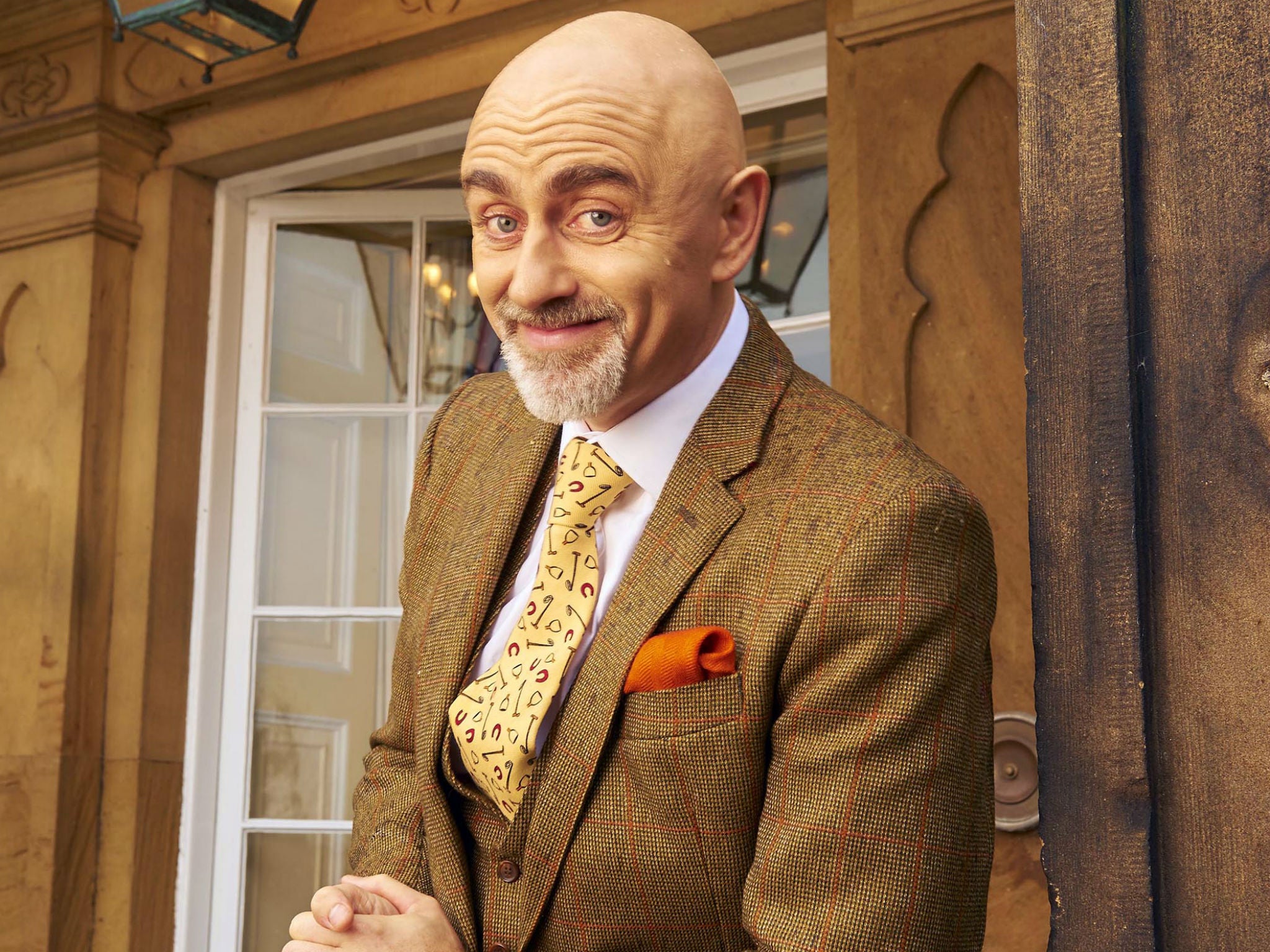 Come Dine With Me viewers have been left choking into their desserts by the appearance of voiceover star Dave Lamb on screen for the first time in 11 years.
Lamb, who arguably makes the show worth watching with his cutting sarcasm, emerged in front of the camera to host the Champions of Champions special on Monday night.
"Normally I sit inside a darkened voiceover booth, laughing at people's linguine," he said, sporting a fetching red waistcoat and cravat and clearly happy to finally have his moment in the spotlight.
It wasn't long before viewers began airing their shock at seeing Lamb's face after listening to him narrate 37 series.
Some felt it ruined the magic, while others found that the Lamb they had imagined did not correlate with his real life appearance. Then there were the ones who simply had their "minds blown".
The show saw three former winners battle for the grand title in a series of heats at a country manor house.
Michelin-starred chef Glynn Purnell was on hand to offer scathing judgements and the victor will be crowned in Friday's final.
Come Dine With Me continues at 5pm tonight on Channel 4.
Join our commenting forum
Join thought-provoking conversations, follow other Independent readers and see their replies