Watch David Letterman's final monologue
David Letterman says 'psychotic' Trump is a 'soulless b*****d'
Talk show host has interviewed president more than 30 times in the past
David Letterman would like to give Donald Trump a dressing down on his Netflix chat show.
The US host, who has interviewed the president on his former talk shows more than 30 times in the past, has described Trump as a "soulless b*****d" in a brand new interview.
Letterman featured on The Hollywood Reporter's "Awards Chatter" podcast where he expressed shock at the number of times Trump guested on his talk shows. He then proceeded to lash out at the "psychotic" president.
"I think he just liked being on TV," Letterman said, adding: "I had no sense that he was the soulless bastard that he's turned into.
"Everybody says, 'Oh, wouldn't you like to talk to Donald Trump [today]?' And I would. I would just like to say, 'Don, it's Dave. Remember me? I want to talk to the real Donald Trump.' Because I now don't know which is the real Donald Trump, and if the Donald Trump that I was talking to [back then] was the real Donald Trump."
Hidden gems: The best Netflix originals you might have missed

Show all 20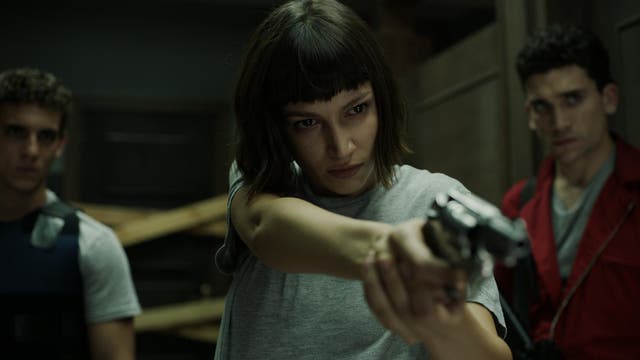 Letterman continued: "He used to be kind of like the boob of New York that pretended to be wealthy, or we thought was wealthy, and now he's just a psychotic. Is that putting too fine a point on it?" He added, "I don't even care if it's recorded, I would just like to talk to the guy, because, as I said before, he knows me, I know him — what the hell went wrong?"
Letterman's Netflix series, My Next Guest Needs No Introduction, recently returned with an episode dedicated to Ellen DeGeneres.
His past interviewees include Barack Obama and George Clooney.
Join our new commenting forum
Join thought-provoking conversations, follow other Independent readers and see their replies